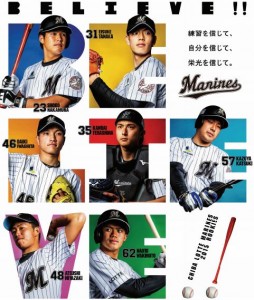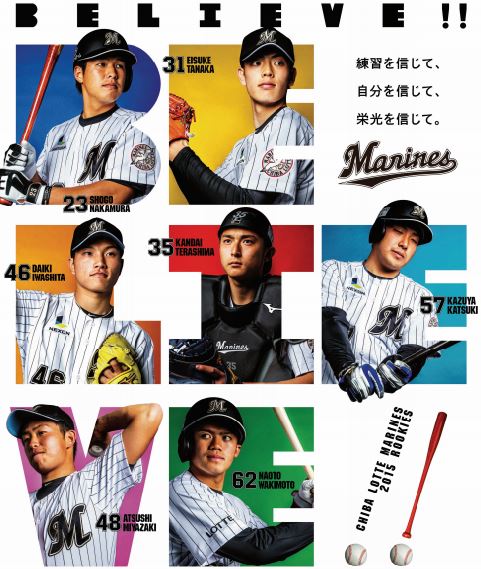 Here in NPB we've already finished our Spring Camps, and we're over halfway through the open-sen (preseason) campaign. The "tons of changes" that were promised after last year's highly disappointing finish didn't really materialize this offseason, with the only really headline-grabbing change being the (as expected) departure of long-time ace Yoshihisa Naruse for the yogurt peddlers at Jingu. More on that later.
Conventional wisdom is that the pitching staff is the stumbling block for success in 2015, and I am not going to be one to dispute that claim1, though I do think that the far bigger problem last year was the offense. Specifically:
The horrific 14 times Our Marines were shut out – yikes!
The lack of anyone close to posting a .300 season (Daichi at .287 led the team)
Only three players with an OBP over 300!  (Kakunaka, Daichi, Imae)
Minimal power (Cruz the leader in dingers at 16, only 3 others with so much as 10)
Not much speed – T OGINO led the team with 15 steals, which is OK for him since he only played in 1/3 of the season.  Only Okada otherwise had double digits.
That's the crisis that really needs addressing.
1 I will, however, say that the problems in the pitching last year were about as bad as it could possibly be, and I do firmly think that this year's pitching could be greatly improved simply through better managing of the starters. I realize I'm in a minority with that position, though.
The good news is over 9 official open-sen games and 4 other practice games, the guys have been absolutely raking it. Lotte bats lead the preseason with a TEAM .294 BA, lead with 7 team HRs, are second with 10 SBs, and have scored 8 more runs than any other team.
Rookie first round draft pick Shogo Nakamura has been very impressive so far, batting .350 with all sorts of gap power. Shota Ohmine is also making a strong bid for a spot at ichi-gun, if not in the lineup, sporting a .400 BA with 6 RBI. Unsurprisingly, Kakunaka has also been red hot – .417 BA, 6 RBI, 2 HR, a triple. Let's not forget he's just 27 years old, too.
The pitching has been adequate to this point – certain opening day starter Wakui has been pretty solid, 2014 Rookie of the Year Ishikawa much the same. The big addition to the staff has been 24-year old Korean RHP Rhee Dae-Eun, who signed with Chiba after several years in the Cubs organization. All he's done is tossed 8 scoreless so far in open-sen; look for him to be in the opening day rotation for sure.
Two weeks left until opening day in Fukuoka – there's still 7 open-sen games left (2 at QVC vs Hanshin and Yomiuri, 2 in Fukuoka, 2 in Jingu, 1 at Tokyo Dome) so we still have some time to see who is going to be on the first team.