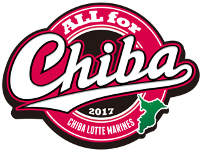 The weekend series vs cross-Kanto rivals Seibu represented a chance for Our Marines to get back to .500, as well as a taste of the only Pacific League team we've yet to see. Ultimately, what we learned is much the same as what the previous four series taught us – when the pitching is good, Chiba has a good opportunity to win, but right now scoring runs is so difficult that poor pitching means the team is doomed.
---
Game 1
Seibu 3, Lotte 2
WP: Ohishi   LP: Masuda
Game 2
Seibu 0, Lotte 1
WP: Wakui   LP: Nogami
Game 3
Seibu 10, Lotte 2
WP: Wolfe   LP: Karakawa
If I were a Seibu fan I would say that Friday's Game 1 was an amazingly entertaining game, and even as a fan who sat through that vicious uppercut to the jaw of a loss, I must admit the same. Official Favorite Young Pitcher of This Fan Site Kota Futaki got the call for his first start of the year vs nominal Seibu ace Yusei Kikuchi. Young Futaki (still just 21) turned in probably the best start of his career and certainly the strongest start by a Lotte arm this year* – 7 innings, 9 punchouts vs 0 walks and 4 hits, the only run scoring on an Okawari-kun homer in the 7th. Electric stuff, plenty good enough to win, but. But.
*Yes, I realize I just said the same re: Nishino in the previous game – Futaki was even better.
Alas, Mejia happened. Shota Ishimine put Our Marines ahead in the 7th inning with a one-out timely single. Uchi took over for Futaki in the 8th and delivered a quick 15-pitch hold through the bottom of the order, leaving the closing to Masuda. Masuda yielded a leadoff single to Asamura before punching out Okawari-kun (swinging) and Saitoh (looking), getting to 2 strikes vs Ernesto Mejia before Mejia launched a huge homer to left center. Oh my.
That 3-2 Seibu lead was a real back-breaker, but Chiba had a huge chance in bottom 9 – bases loaded, 1 out for pinch hitter FUKUURA with Captain Daichi on deck, but unfortunately the Narashino legend grounded into a game ending double play, a crushing loss for so early in the season.
Itoh-kantoku sent Hideaki Wakui to the hill in terribly windy conditions (even by Makuhari standards) for Saturday's game 2, and The Dour Faced Ace delivered the third straight stellar start, going a strong 7 on 4 hits with 8 strikeouts and no runs. Yet again the bats would struggle, mustering but three hits vs the not-exactly-imposing Nogami, who went the distance on just 92 pitches. But with such strong pitching, those three hits were all that were needed – namely, a 2-out AJA double in the fourth, scoring on a shallow Hosoya (KEI!) single to left. Seeing the rather immense Inoue motor his bulk full tilt home on a shallow single was a rather amazing sight to see in person, I must say, but the run was both exceptional and necessary, providing the margin of victory. Masuda had a chance for redemption just 18 hours after blowing the previous game, and the crowd roared as he secured a 1-0 Lotte win.
The Baby-Faced Killer got the call for Sunday's Game 3, and, well, um.
Karakawa might be in Urawa before the 9th inning

— Steve@ロッテを優勝させるぞ!! (@lovelovemarines) April 16, 2017
A terrible start from the very beginning for Karakawa – he was pulled in the middle of the third after getting beat up for 5 runs, 11 baserunners, and one massive Yamakawa jack. With the way Our Marines are scoring right now, a 5 run deficit seems a pretty deep hole to climb out of. In fact, though, there were some chances – 2 on for Aja in the first (ground out) and bases loaded again for Aja in the 8th (line out) – but we can't expect to win many games subsisting on only Aja and Daichi heroics. Ultimately, not only were those chances not converted into more runs, but in the 9th inning Takano + Matsunaga got knocked around for 4 more runs, confirming this one's stinker status.
Notes
How bad has the start to the season been? Among all NPB teams, Chiba's statistical rankings are: BA .195 (12th), HR 5 (12th), Steals 1 (12th), Runs Scored 38 (10th!), Runs Allowed 66 (12th), ERA 4.43 (12th). It's rather amazing the record is as good as 5-9 (9th overall).
It was revealed that Kakunaka's injury to his right flank will take 4-6 weeks to heal.
As of this writing, Karakawa is indeed still on the ichi-gun roster, but Kiyota is not, having been sent to Urawa today after a terrible start to the season.
Next series is a three game set at Zozomarine vs the hated Hawks of Daiei.
[x_share title="Tell The World" facebook="true" twitter="true" google_plus="true" reddit="true"] [x_author title="About the Author"]