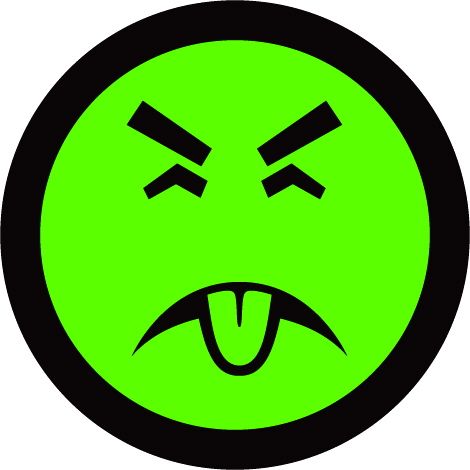 That's right, folks – our buddy Mr Yuk has made his first (and hopefully last) appearance of 2017, and for games 6 & 7 to boot. Why? For all the progress Our Marines displayed in the last two games of the Fighters series, the offense looked every bit as terrible as it did in the opening series in Fukuoka in getting swept in a two-game set vs the Online Shopping Portal Eagles.
---
Game 1
Eagles 7, Lotte 4
WP: Mima   LP: Wakui
Game 2
Eagles 4, Lotte 1
WP: Kishi   LP: Karakawa
Game 1 got off to a messy start as the defense had three separate chances to end the first inning early, but two shallow pops were completely dropped and third that should have been caught wasn't. Ace Wakui ended up giving up a run only despite that mess, but took 40 pitches to get through the inning.
Chiba bounced back off a pair of wind-aided solo shots by Tamura and Katoh in the third, but for some reason a struggling Wakui was left in after 120+ pitches in the 6th, giving up three more runs. He was eventually pulled after 139 pitches – not entirely his fault I would say given the issues in the first, the bad weather, and the obvious-to-anyone view that he should have been pulled 20 pitches before he was – yet 5 runs and the loss would be his.
In the late innings, both Kiyota and Duffy smashed balls deep that probably would have exited the yard on a different day, but not with that wind. The final total for the offense – 6 hits vs 12 Ks, not a good strategy for winning games.
In Game 2 The Baby-Faced Killer was anything but sharp – 8 hits and 5 walks in 6 innings – but that wasn't the real problem as yet again the offense failed to show up. A Captain Daichi solo shot, a rare Jimmy hit, and a pair of Aja hits – That. Is. It. I don't really care how sharp Karakawa was or was not, 4 hits isn't going to cut it.
The team moves to Osaka for a three game set vs the suddenly hot Buffs – time for the bats to heat up and play like we know this team can.
[x_share title="Tell The World" facebook="true" twitter="true" google_plus="true" reddit="true"] [x_author title="About the Author"]