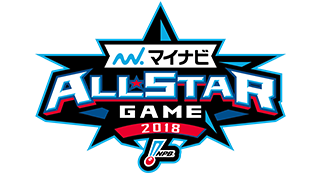 On Monday, NPB released the final rosters for the All-Star games next week in Kyocera Dome (7/13) and Kumamoto (7/14). As I have mentioned over the past few weeks, many players are putting up strong numbers in the first half. However, no members of Our Marines made the cut in either the fan voting (for the 5th year in a row) or in the player voting (which can and usually does overlap with the fan voting), so it was up to Hawks manager Kimiyasu Kudo to select players for the remaining slots. Fortunately, 5 Lotte players made the final roster.
(All statistics as of 4 July 2018)
---
SP – Ayumu Ishikawa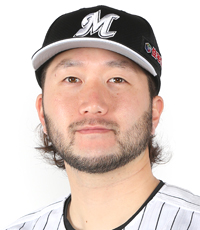 Second ASG Appearance
14 Games, 9 Wins (T2 in PL), 12 QS (1st), 2.17 ERA (2nd), 1.05 WHIP (4th)
No doubt on this selection. I'm actually surprised he didn't finish higher in the fan voting, given his past success (former ROY and ERA title holder). No mind, Ayu is pitching at an ace level and fully deserves his spot on the squad.
---
SP – Mike Bolsinger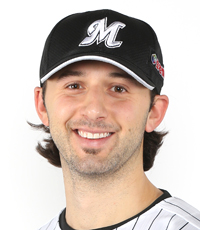 First ASG Appearance
12 Games, 10 Wins (1st in PL), 3 QC (T3), 2.20 ERA (3rd), 1.13 WHIP (7th)
Mike Bolsinger has been the breakout story of the season in the PL, and his selection to the ASG in his first season in Japan was assured. It'll be nice for the rest of the fans in Japan to see what we in Chiba have all season.
---
RP – Tatsuya Uchi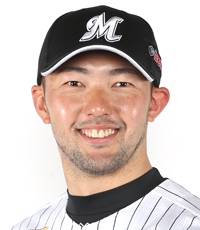 First ASG Appearance
36 games, 19 Saves (2nd in PL), 0.97 WHIP
Well color me shocked – pleasantly! It took 15 years, but Lotte's #1 draft pick in 2003 Tatsuya Uchi finally made his first All-Star Game. Uchi's long been a talented pitcher – one could argue his relief work in 2010 was the key performance to that Nippon Series Championship – but his career has been ruined by injuries. Since last year he's been healthy for the first time in his career, and his solid pitching in the closer role is finally recognized.
I honestly thought either Masuda or Matsunaga had a better shot at getting picked, which is why I was shocked.
---
2B – Shogo Nakamura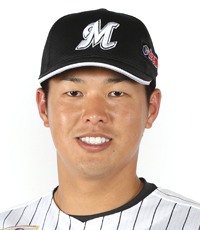 First ASG Appearance
73 Games, .307 BA (4th in PL), .806 OPS, 3 HR, 22 SB (3rd)
A year ago I wouldn't believe I am saying this but the selection of infielder Shogo Nakamura is a… no brainer? Shogo's been Mr Consistent with both the bat and the glove since the middle of last summer, and with the exception of power he's clearly the equal of Seibu's Asamura at second in the PL. He gets on base at a near .400 clip, swipes a ton of bases, and has played at a Gold Glove level in the field all season. At just 26, he's not just the infielder of the now, but the future.
---
CF – T OGINO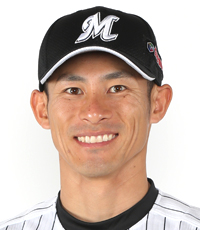 First ASG Appearance
73 Games, .297 BA (6th in PL), 19 SB (6th)
I squealed like a small child given his favorite choco bunny rabbit when they announced this pick. T OGINO has long been the Official Favorite Player of We Love Marines – ever since his rookie debut in 2010, in fact – though my love for his play as never reached a wide audience as he hasn't come close to the neighborhood of playing a complete season in his career. (103 games is his career max to this point, always due to injury) For the first time he;s been healthy, playing every game in CF, and he's produced consistently. How lovely that Kudo-kantoku recognized his performance and hard work and awarded him his first ASG spot.
---
Fresh All-Star Game
The Fresh All-Star Game can basically be seen as a minor league All-Star Game. Of course NPB doesn't really have minor leagues per se, and there are restrictions on which players can actually participate in the game, but it functions as a showcase for promising young players. This year, three Lotte players were selected to participate.
Hisanori Yasuda was one of the "Big Three" High School bats in the 2017 NPB Draft, and fortunately Lotte were able to select him with the first pick. The 188 cm (6'2″), 95 Kg (210 lb) Yasuda has slashed .250/.312/.358 with 4 HRs at Urawa as of this writing – not bad for someone just out of High School. In a recent ni-gun game at Zozo Marine, he even showed good opposite-field power with a homer to left center. We won't see him at ichi-gun this year but he'll probably get a sniff at ichi-gun camp next spring.
21-year-old Daiki Iwashita was selected in the 3rd round of the 2014 draft out of Seiryo HS in Ishikawa, but missed about a year of action at the end of his rookie season after Tommy John surgery. His stats this year aren't great – heavily skewed by one truly awful outing on the farm – but from what I have seen of him live I have liked.
Atsuki Taneichi is a 19-year-old righty taken in the 6th round in 2016. Originally he worked out of the pen but as of late the team has been converting him to a starter role with reasonable success so far. I wouldn't be surprised to see him with a late season call up to ichi-gun.
Congrats to all three guys!