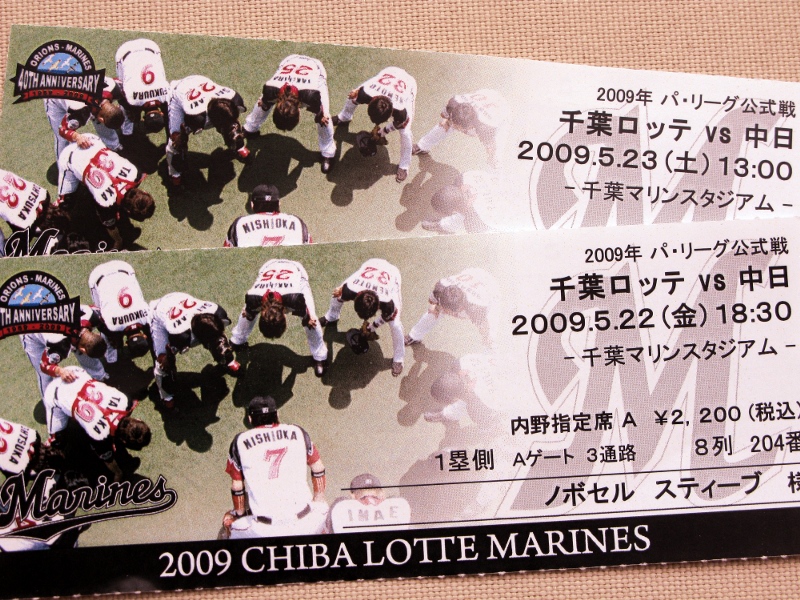 Interleague play continued as the Chunichi Dragons roared into town for the second interleague matchup. Unfortunately the fizzling offense from Wednesday's game with Yokohama made another appearance as Chunichi took the first game 4-1.
Much like Naruse's start on Wednesday Lotte starter Ohmine didn't pitch all that poorly, but there was no offensive help to get him the win. He got off to a bit of a shaky start by giving up 4 hits in the first 2 innings – in fact, 3 hits but no runs in the second (thanks to a great rundown by Nishioka). The start got a bit shakier still in the third as Ohmine served up a tasty dish to Dragons 3B Morino, which he devoured and sent into the Lotte ouendan for a 2-run HR.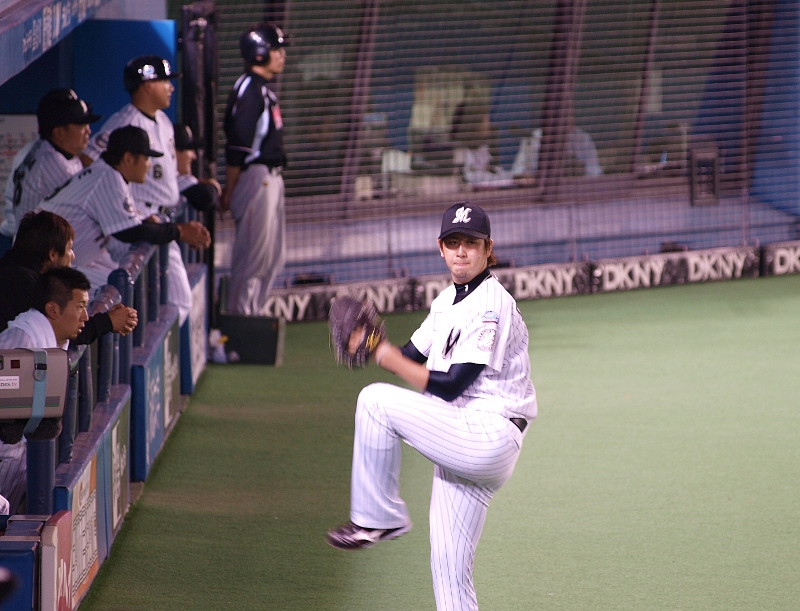 It was certainly no dominating performance, but Ohmine did show a lot of guts with 4 walks and 7 hits in 7 innings of work, but he only gave up the 2 runs off the HR, so to me he did his job. The offense could only manage scattered base hits, seemingly always with 2 out. Benny did his job well, digging deep on the basepaths for 2 doubles. The only Lotte run came on a botched double play ball in the 7th. Saburo grounded into what was surely a DP but an errant throw only got Fukuura at second and Imae trotted home.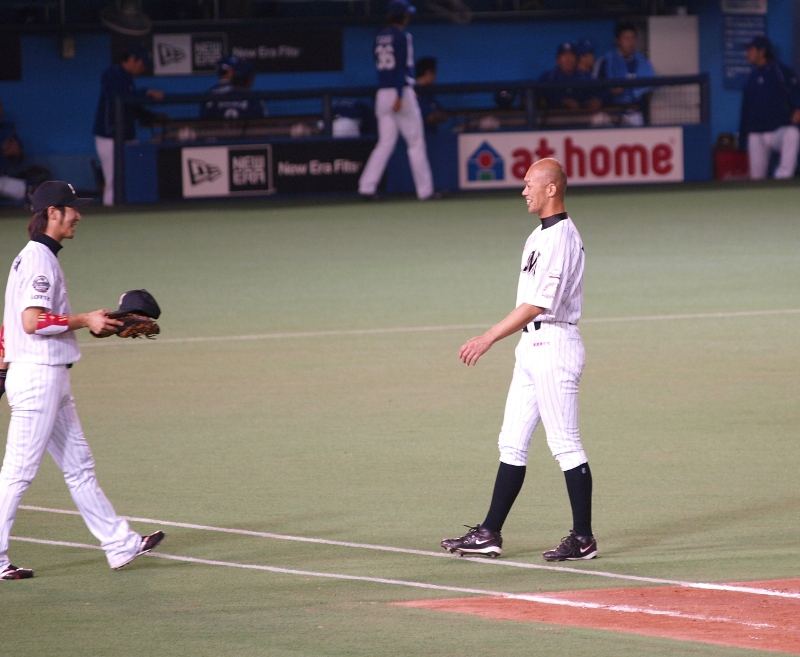 Itoh relieved Ohmine in the 8th and immediately allowed a hit to Chunichi's Blanco. To up the degree of difficulty Itoh subsequently threw not one, but two wild pitches to put Blanco at third, where he scored on a sac fly. Hashimoto pitched the 9th for Lotte and gave up another run, making the final 4-1.