Before tonight's game vs Hiroshima at Chiba Marine – the last game between Lotte and Hiroshima in 2009 – I imagine Bobby Valentine gave our Marines a pep talk. I think it might have gone like this: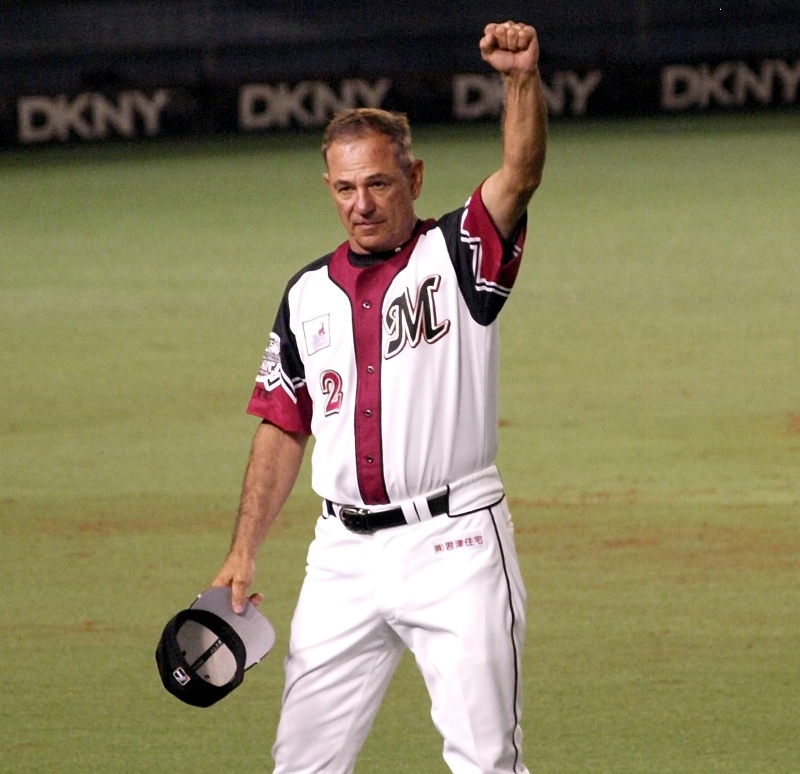 "My fellow Marines. We have seen much together these past years. These last few weeks – the battles between the Pacific and the Central powers – have been difficult. The last few weeks especially have been tiring. We have fought hard, yet only to a draw three times in the past two weeks. We have fought hard, and have suffered defeat. We have fought hard, yet can only show 1 victory for our efforts the past 2 weeks."
"Men, tonight, we make our stand. Tonight, we fight for the love of the fans, the Team 26, the Fathers and Mothers, Grandparents and schoolchildren. We fight for them, and we will give them victory."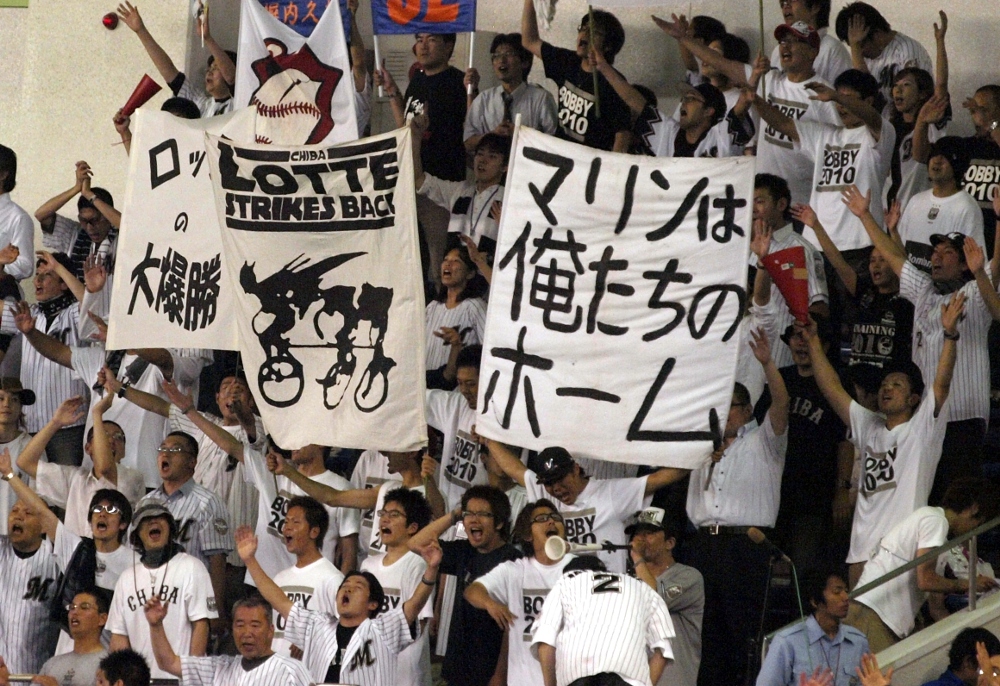 "Fighting Men of Lotte: We will not lose tonight. No – we will fight, and fight hard, and we will score in every way imaginable. We shall score by the might of the grand slam:"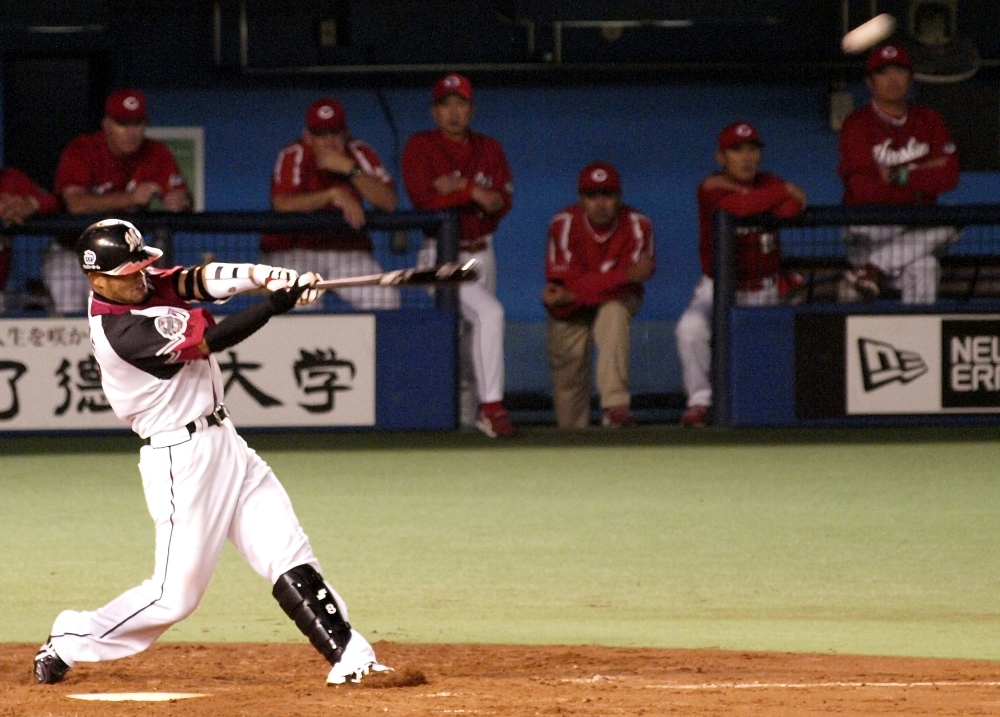 "And it will bring joy to everyone."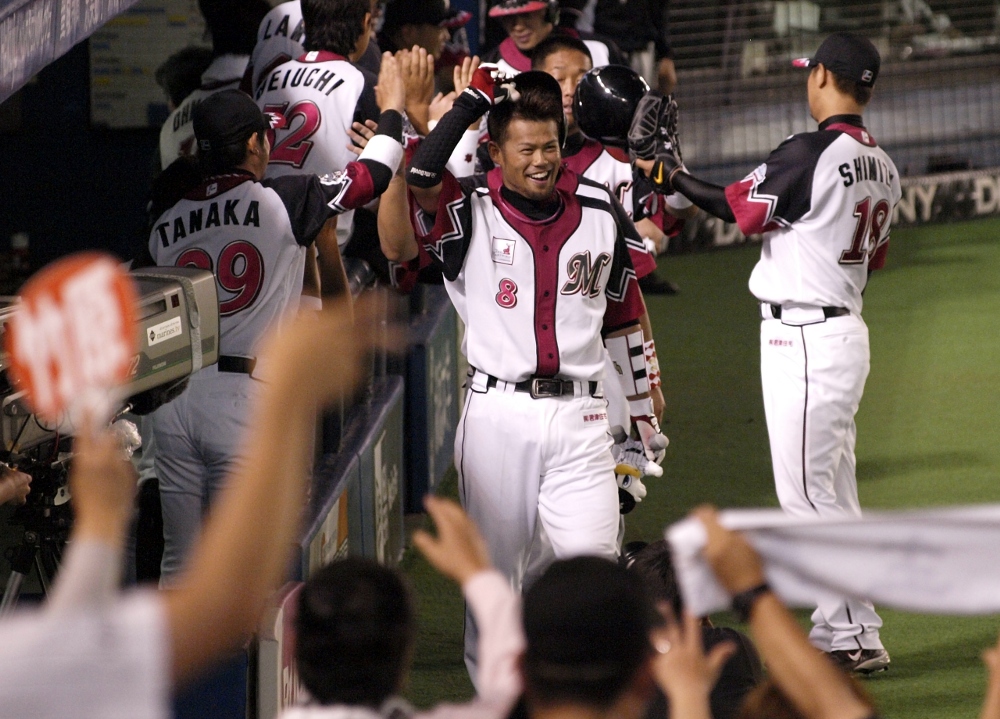 "We shall score on the wild pitch. We shall score by the bases-loaded hit-by-pitch."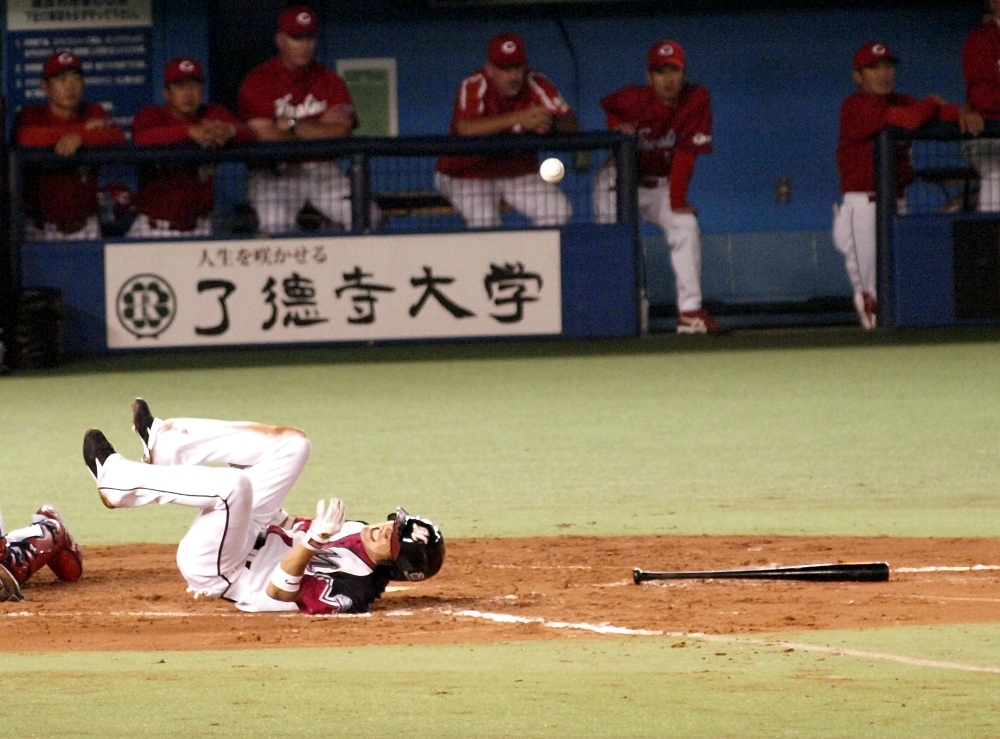 "We shall score by the bases-loaded walk. We shall score by a flurry of singles."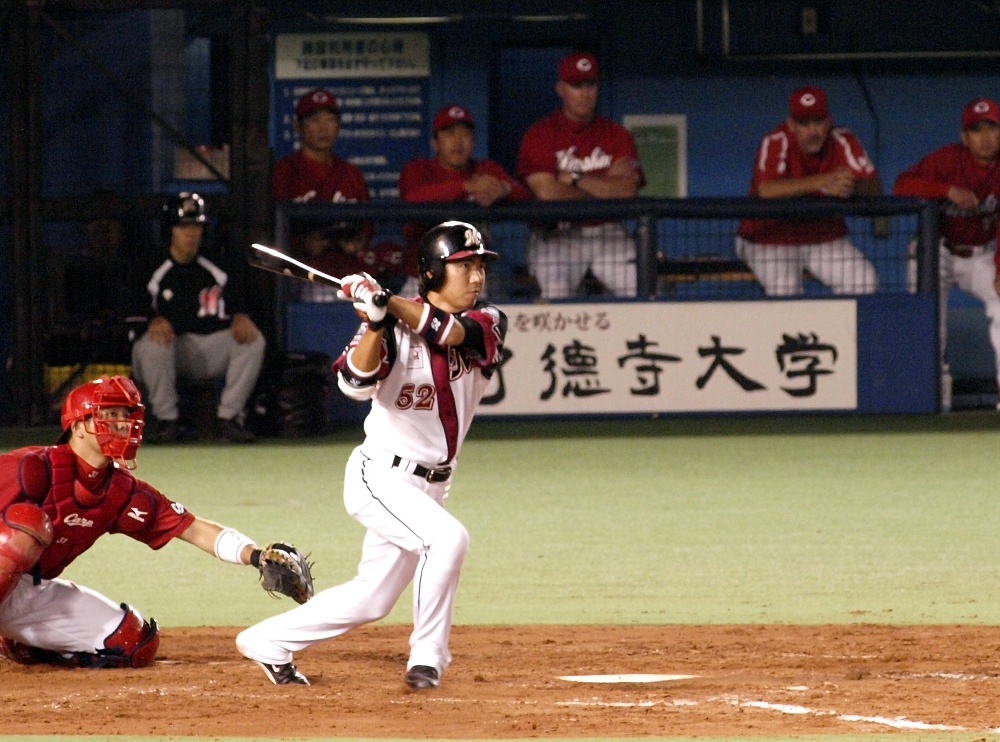 "The enemy will not be able to withstand our onslaught. In the face of our power they will wilt."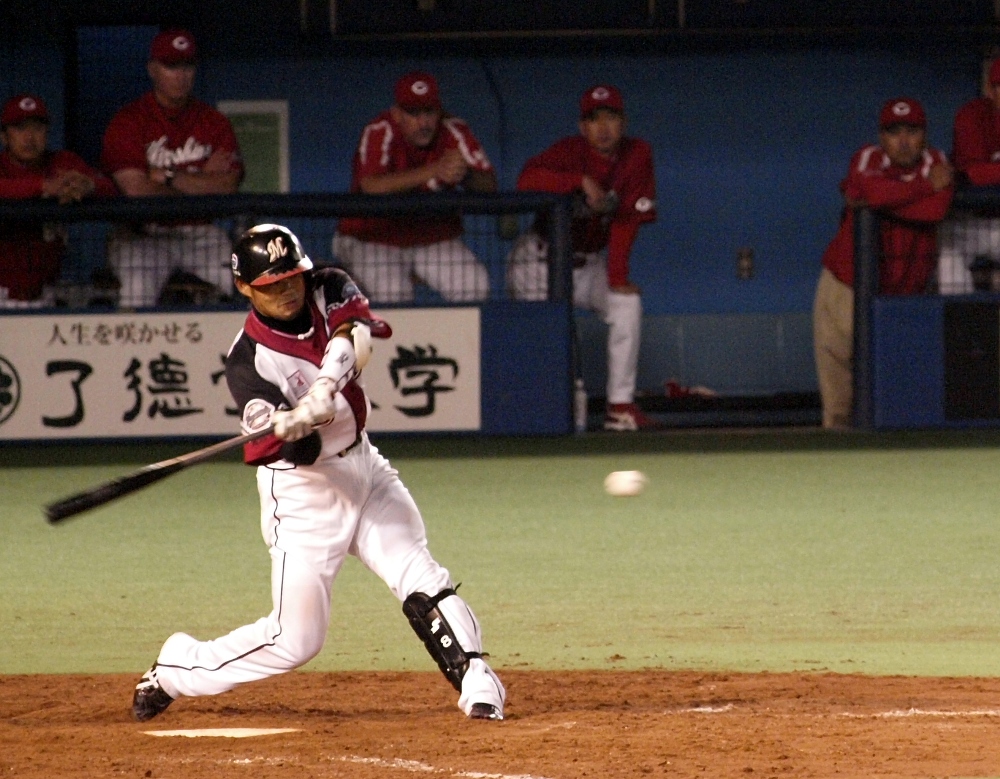 "The enemy will try to tag us out; we will slide safely by."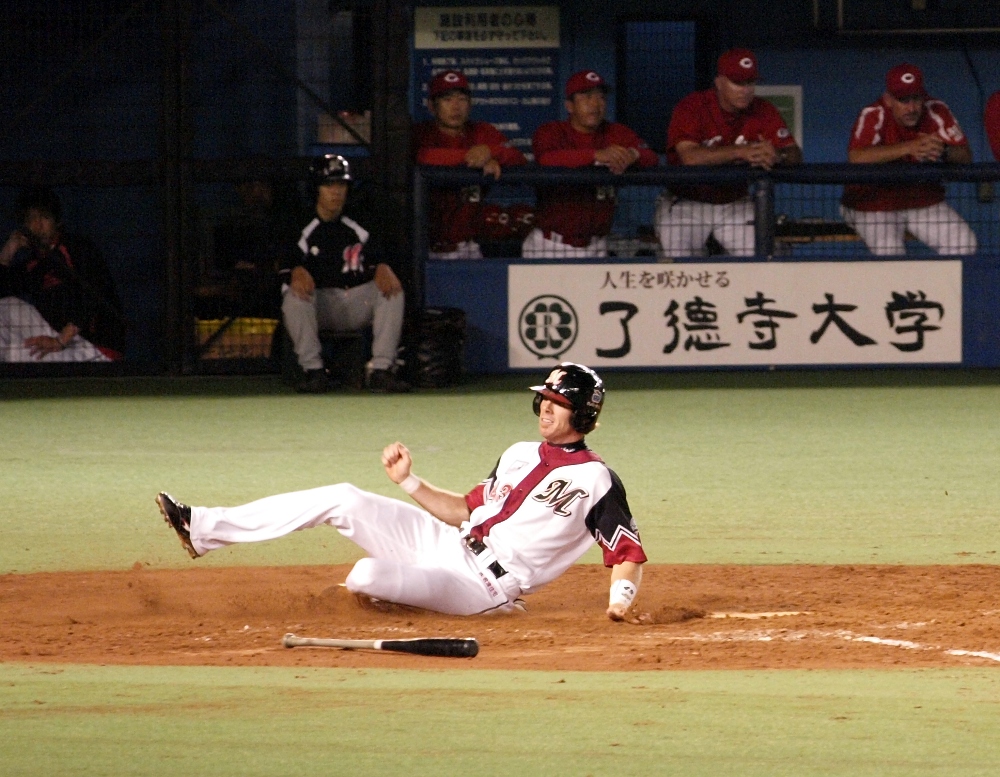 "Men of Lotte: We fight together, and we will win by margins only dreamed of."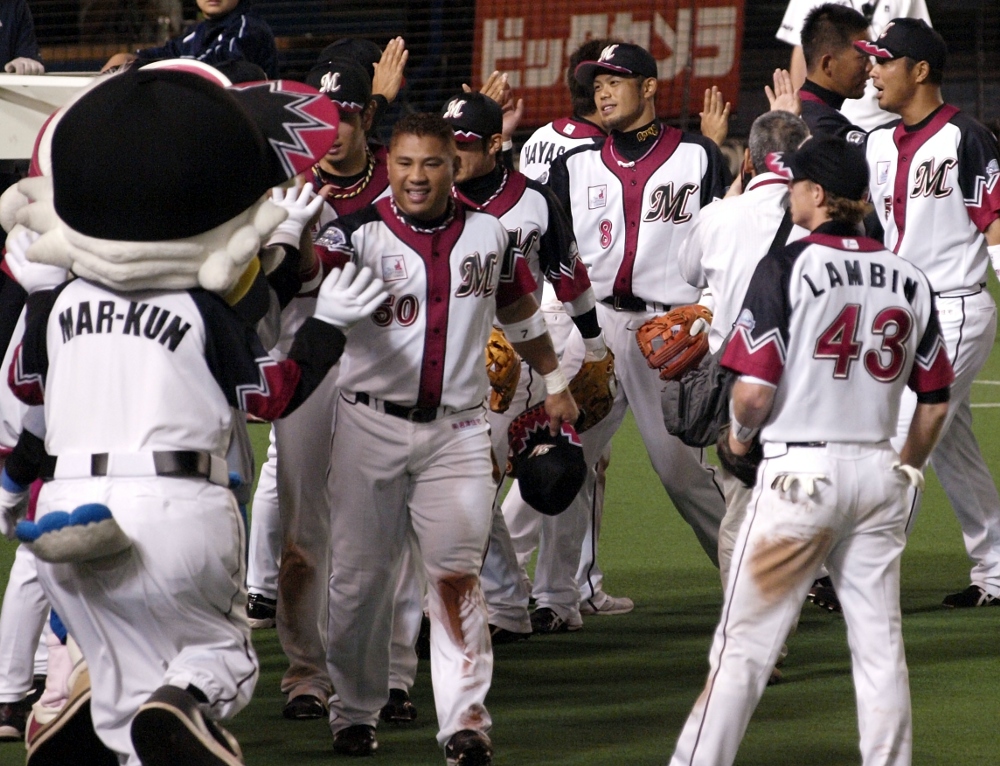 Yes, that must have been what Bobby said. It most certainly worked, too, as Lotte completely destroyed the Carp – in record fashion – in every single facet of the game in a totally fulfilling 23-2 laugher. No joke, we were rolling in the aisles with glee.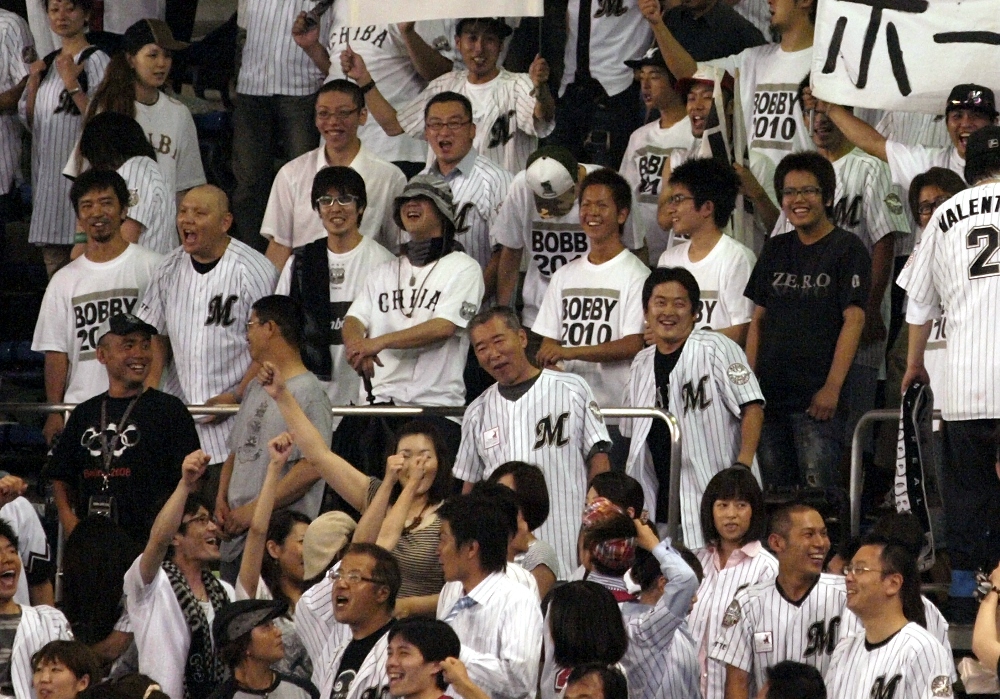 Lotte starter Shimizu Naoyuki looked a bit shaky early on. With a pair of runners on and two outs in the top of the second he got ahead 2-0 to Hiroshima's Suenaga. He couldn't get the strikeout and Suenaga finally got the pitch he wanted, poking a double into the left field gap to score two, providing Hiroshima with an early 2-0 lead. Shimizu settled down after his second inning problems and would only allow three hits and a walk the rest of the way, sitting down Carp batter after Carp batter.
Lotte would get both runs back in the bottom of the inning as Hayasaka hit a triple off the right-center fence to score Satozaki and Imae. In the bottom of the third the cracks started to appear in the dam. Ohmatsu scored on a bases-loaded wild pitch to Satozaki to make it 3-2, and after Hiroshima starter Otake walked Satozaki to reload the bases, Imae cleared them all with a huge grand slam to left center. There was joy in Makuhari indeed.
In the 6th, the dam couldn't take anymore and the flood waters rushed in. It'd be too onerous and quite frankly almost meaningless to list a play-by-play, but no matter who Hiroshima trotted to the mound, no matter what pitches they threw, no matter what moves Carp Kantoku Brown made, the runs just wouldn't stop. There were runs on a HBP, runs on a walk, runs on singles, doubles, sac flies, errors. Run after run crossed the plate as the Lotte fans danced, danced, danced.
The damage: in the 6th inning alone, Lotte had:
12 Hits
2 HBP
2 Walks
2 Runs scored on an error
2 Complete trips through the batting order (and Ohmatsu batted 3 times)
15 Runs scored – apparently a new NPB record for one inning!
Somewhere about the time the score became 14-2 or 15-2 I joked to the fans around me – "Ni-ju! Ni-ju!" (20! 20!) As the inning crept on we got closer, passed 20, and kept on going. I started shouting "Ni-ju-go!" (25). Not quite, but I don't think anyone in Lotte white is complaining. Especially not with 11 players recording an RBI tonight, led by Imae with 6.
Of course it's just a single game. It's pretty meaningless. Softbank was the only PL team to lose tonight so Lotte didn't even move in the standings. But the 23 runs is more than we had scored all month to this point, so I will take my happiness and run with it. Could this be the start of an offensive renaissance? Lotte did have 9 runs on Sunday which was the most in over a month at that point, and three games later we see this hit fest. Perhaps, perhaps.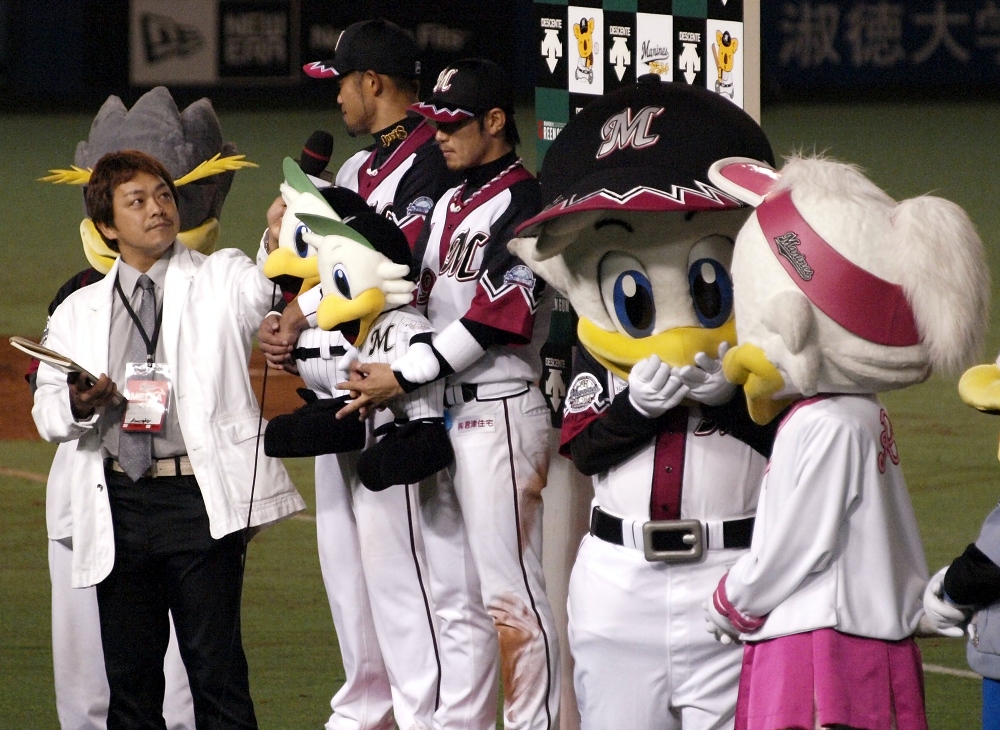 Let's not forget the great pitching by Shimizu, either. He's been sub-par all year but tonight he only allowed 8 baserunners and 2 runs in a complete game, 106-pitch victory. That's something else to tuck in the back pocket for the future!
Next day edit: Not to turn this into a bandwidth-crushing picture post (hah, too late for that!) – here's a few more pics from last night. I almost felt bad for the Carp fans as they had to have their Lucky 7 directly after the completion of the 15 run inning. I took a pic for posterity.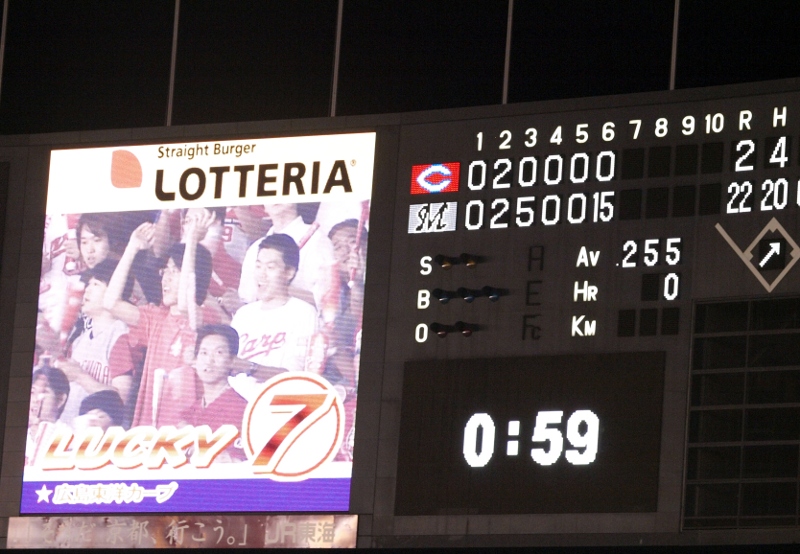 And here's a few more of Ohmatsu, Saburo, and Tanaka Masahiko driving in runs. Tanaka-senshu was actually the co-hero with Imae.