The Red Hell from Hiroshima stormed into a very windy (even by local standards) Chiba Marine Stadium tonight with an eye towards continuing their dominance over our dear Marines. It was no domination, but it was definitely a victory as Lotte loses again to Hiroshima, 2-0.
If you like strikeouts and lost opportunities, this was the game for you. The 4 Hiroshima pitchers led by starter Colby Lewis combined for 13 strikeouts, and the dynamic duo of Watanabe Shunsuke and Kobayashi Hiroyuki sent off 10 Carp batters. Both offenses were kept out of the groove for the entire game, basically, but Hiroshima got just enough going early to get the runs needed for the margin of victory.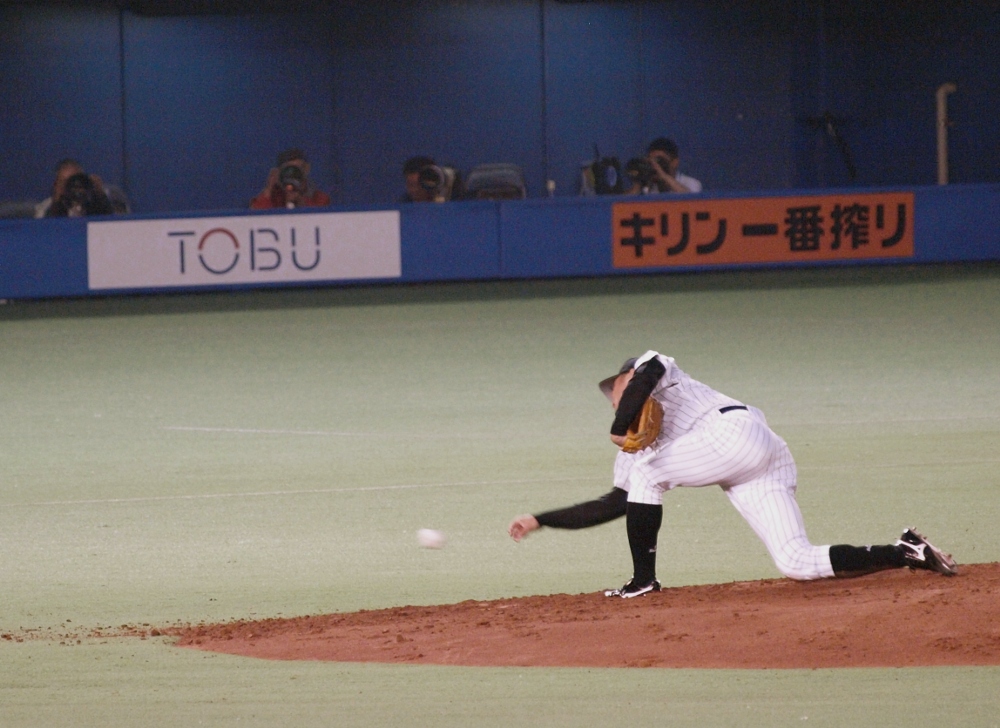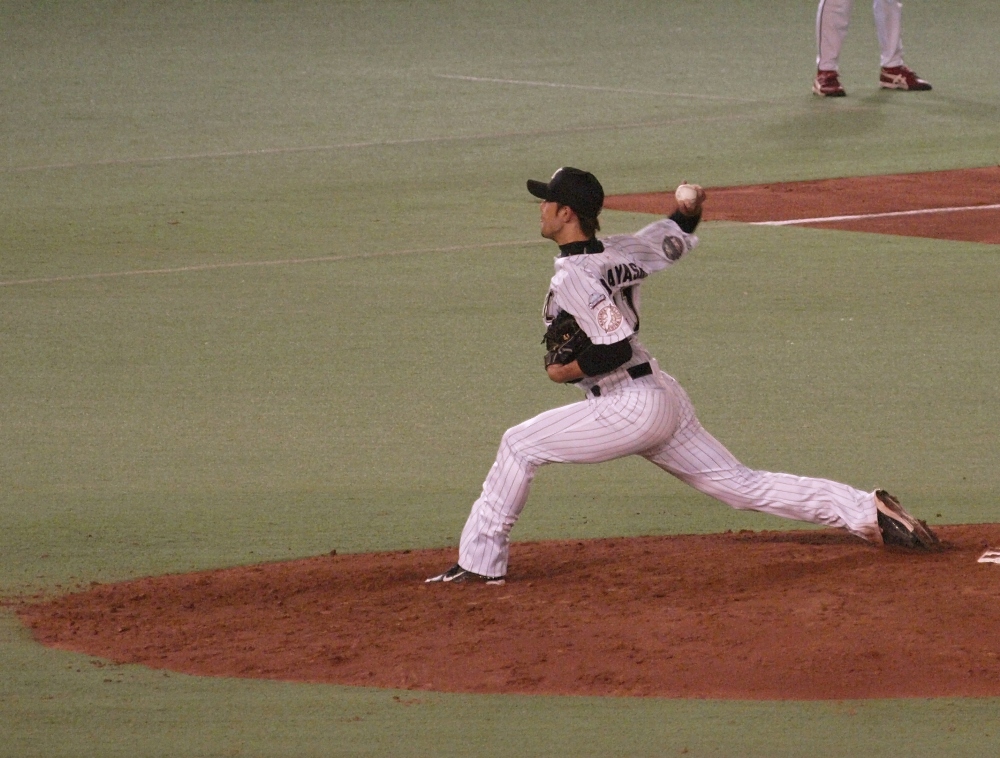 All the scoring took place in the top of of the first. Watanabe got two quick outs to start the game, but gave up consecutive singles to Akamatsu and Kurihara and a walk to McClain to load 'em up. Kida Go hit a little flare to right that was almost caught by Ohmatsu – in fact, could have been caught on a dive, though a bit dangerously – to score two. The wind at this point was blowing straight in at 10 m/s; if the wind isn't at gale force that ball is caught for sure. Nevertheless, the two runs came in and Hiroshima got the only runs they would need.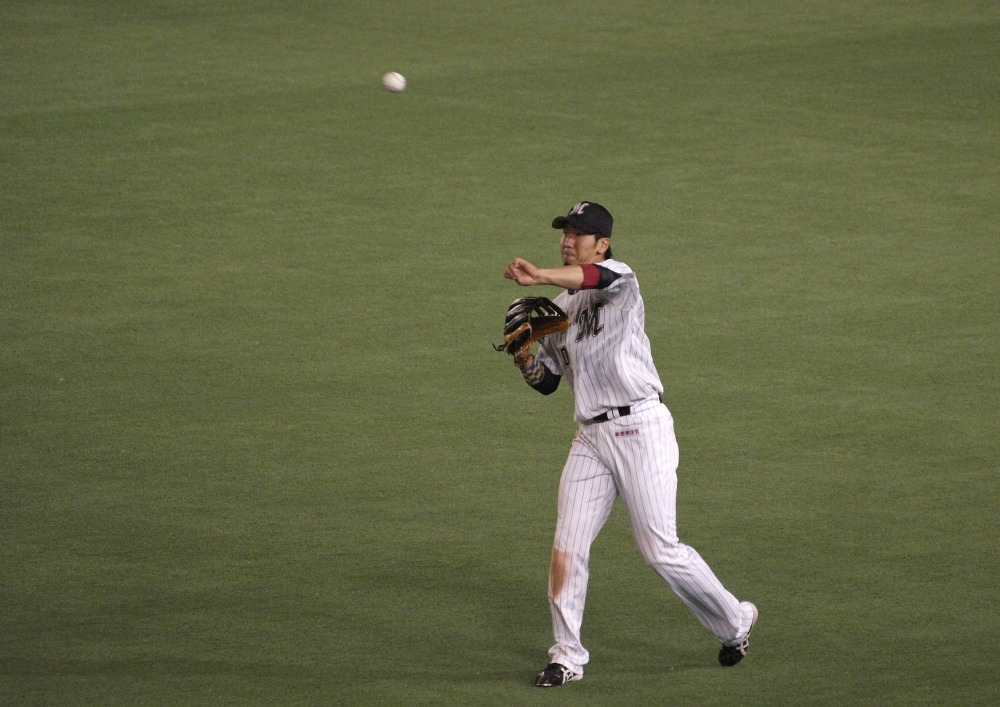 Lotte squandered many chances to score tonight. Fukuura struck out with the bases loaded in the first, Hayasaka and Saburo struck out with two on in the second and one out, Ohmatsu grounded out with the bases juiced in the 4th, and Saburo popped out with runners on the corners and two outs in the 9th to end it. Just a single in any of those situations and the game is tied, or at least within a run.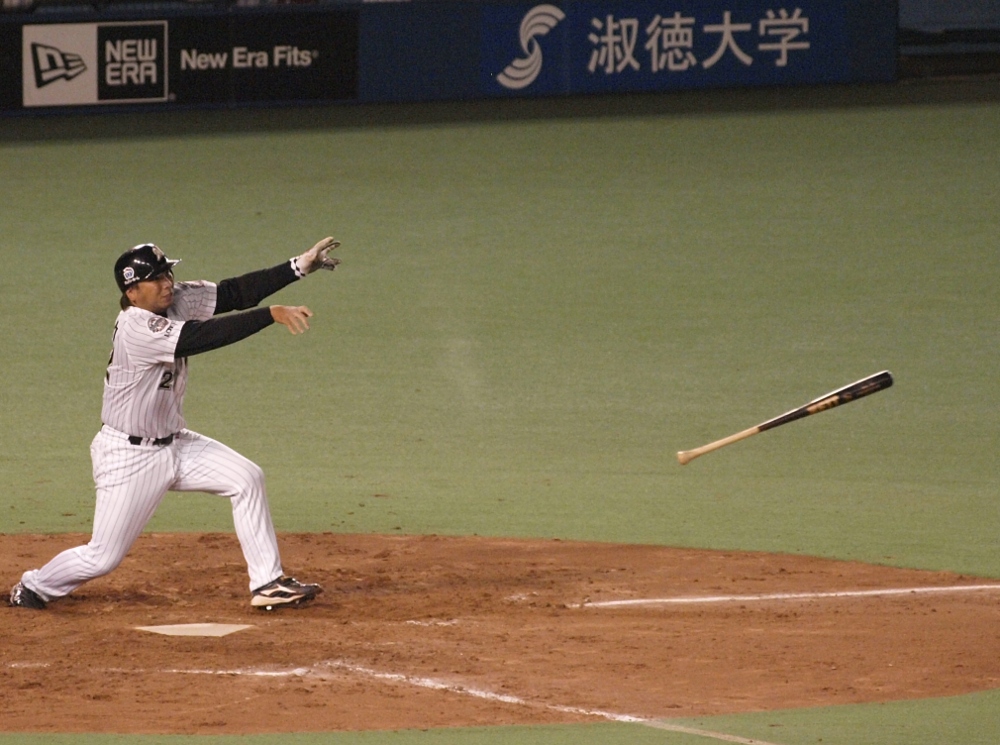 Carp fans really represented impressively. They were very, very loud all game – seemingly even louder late in the game than the early stages. It's good to see a passionate fan base fill the stands – though it's much better to send them home bitter and disappointed, regretting the decision to even get off at Kaihin Makuhari Station.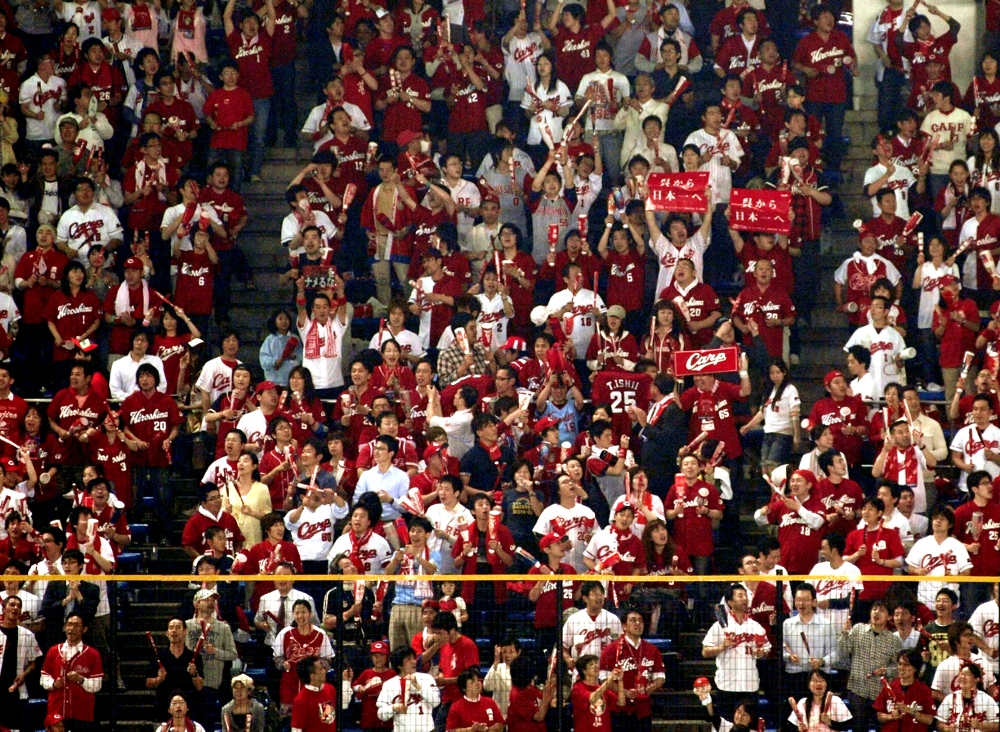 Kobayashi seems to have become Bobby's weapon of choice out of the pen as of late. He's been very effective so far, as he's pitched 7.2 innings of scoreless ball in his 4 recent relief appearances. Perhaps that's a semi-permanent move for Kobayashi, which certainly seems to suit him well.
Even though the game itself was a bit of a dud I had the opportunity to take a few new Marines fans to the game tonight. Two of my friends from Malaysia came to their very first baseball game ever and had a blast singing, waving their arms, and cheering on the Marines. Another Japanese friend also came to his very first game at a stadium and loved it! We got him signed up for Team 26 and got him all the cheering accessories necessary for the well-dressed maniacal fan. Hey, it's a Marines loss but it's still baseball, and always a heck of a lot of fun.