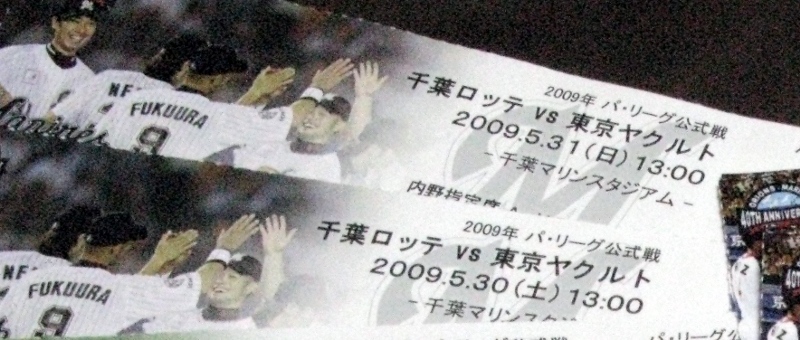 Well, now – that wasn't much of a game. Even though the Swallows didn't break it open until the middle innings this one never really felt in doubt as Tokyo beat Lotte 7-1 on Sunday. Lotte's starter Ohmine was really pushed around in this one, giving up 7 earned in 5+ innings of work.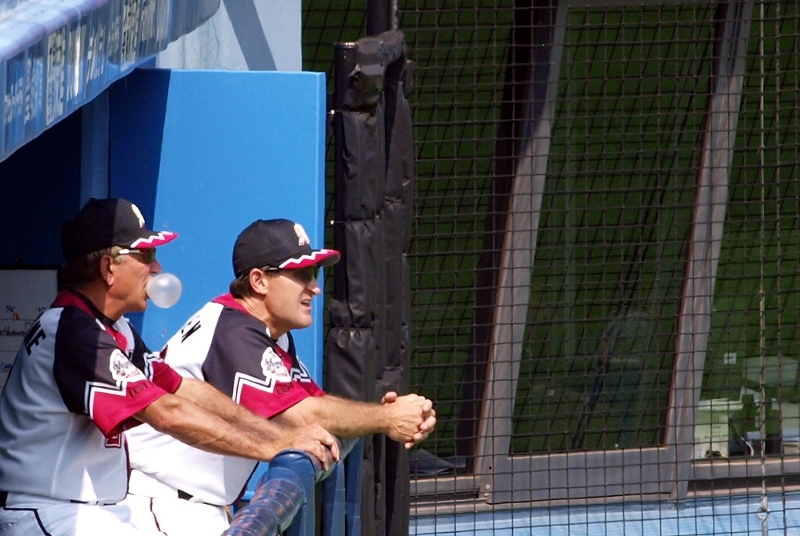 Tokyo loaded the bases with no outs in the top of the first and "only" scored two in the inning. By contrast, Tokyo starter Kawashima really shut down the Lotte attack. After yielding two hits in the bottom of the 1st (but no runs) he went 3 up, 3 down in 4 of the next 5 innings. In fact, it wasn't until the bottom of the 8th inning that Lotte made it to the top of the order for the 4th time.
Lotte did score a run in the 4th on an RBI single from Ohmatsu (scoring Saburo) – but that's the only threat Lotte could mount in this one.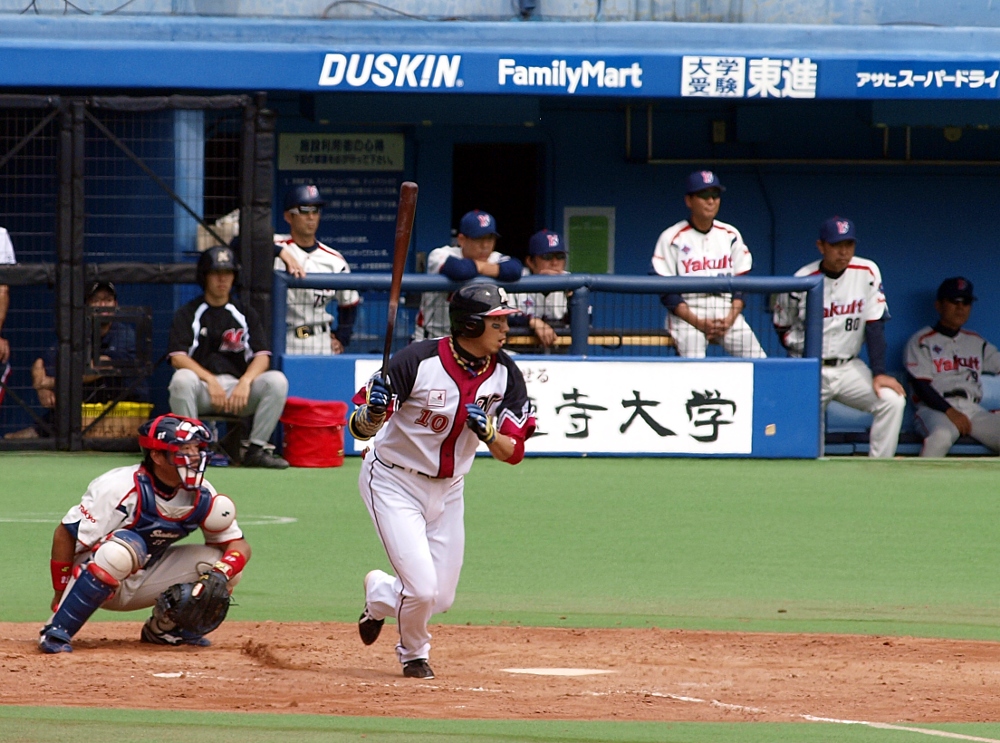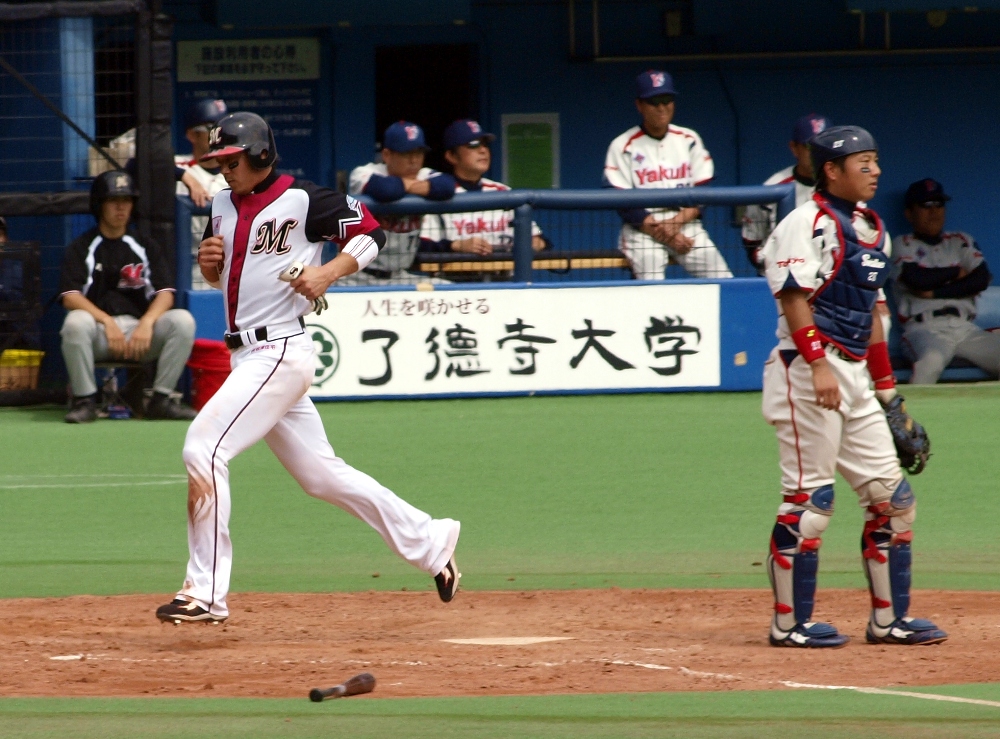 Tokyo well and truly busted the game open in the 5th and 6th innings thanks to a 2-run triple from the awakening Aoki, who also scored on a sac fly. In the 6th Aoki stroked a 2-run double to make it 7-1. I was a bit surprised he showed such strong offense as I thought he looked more than a little lost up there prior to his triple. I suppose a strong talent as Aoki doesn't stay down for too long (I hope Imae reads that!)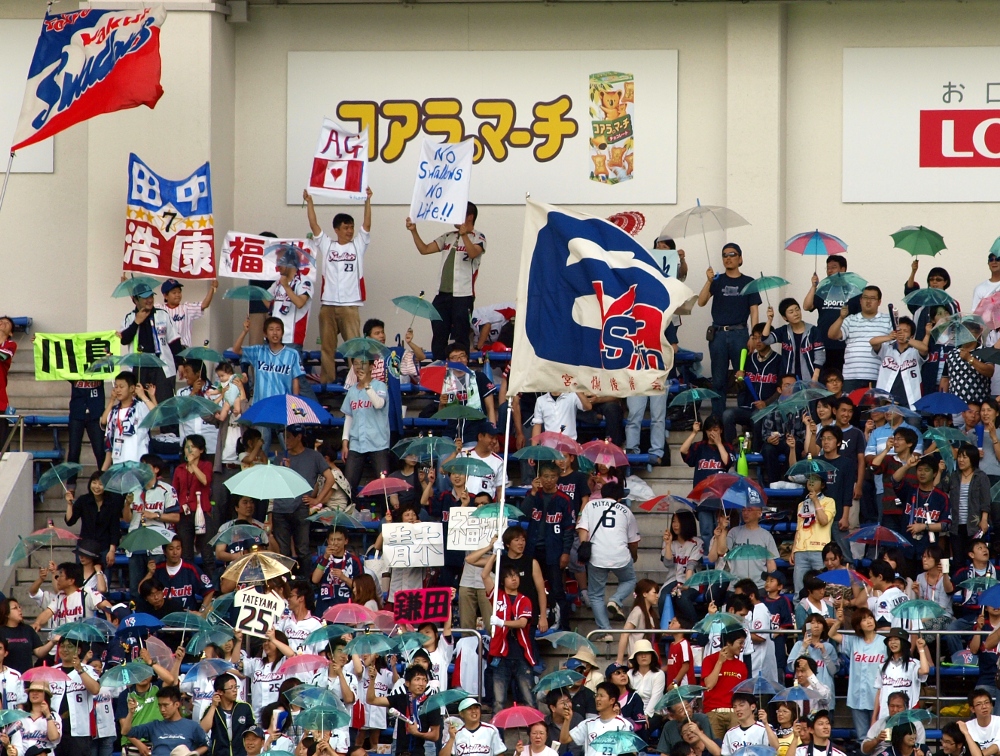 Kawasaki came in to relieve Ohmine and soon after plunked Aaron Guiel on the head, prompting a few angry gestures from the Tokyo right fielder.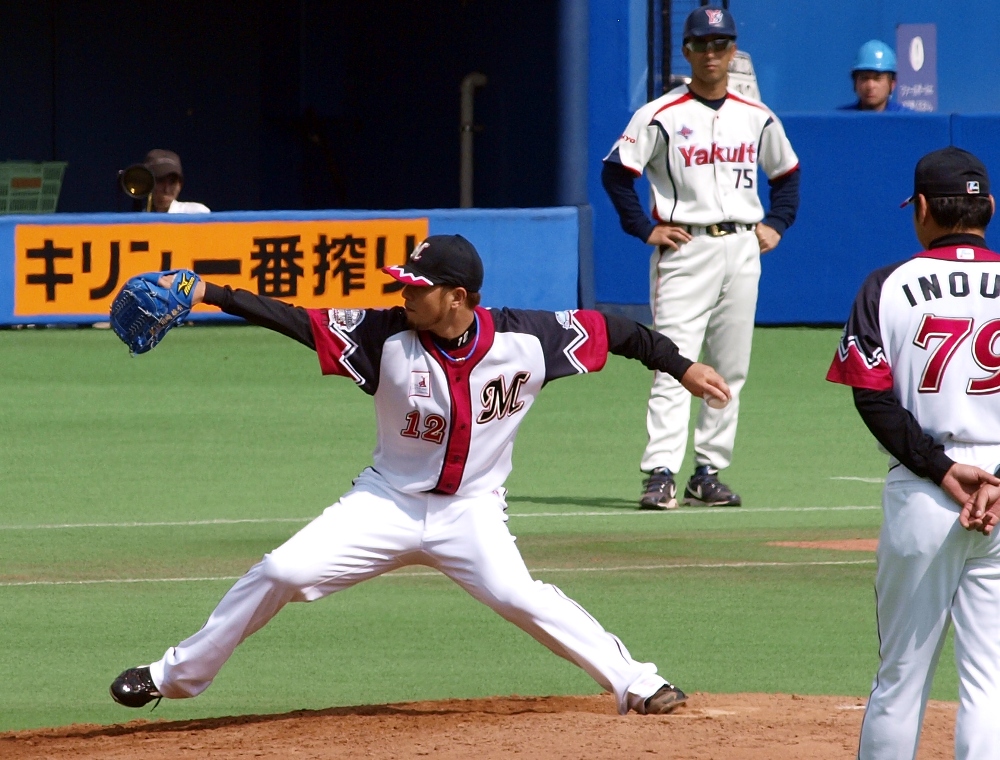 My buddy Furuya came in to mop up and pitched 3 gutsy innings, allowing a bunch of baserunners (including bases loaded in the 8th) but no runs. He couldn't help the offense get in gear though.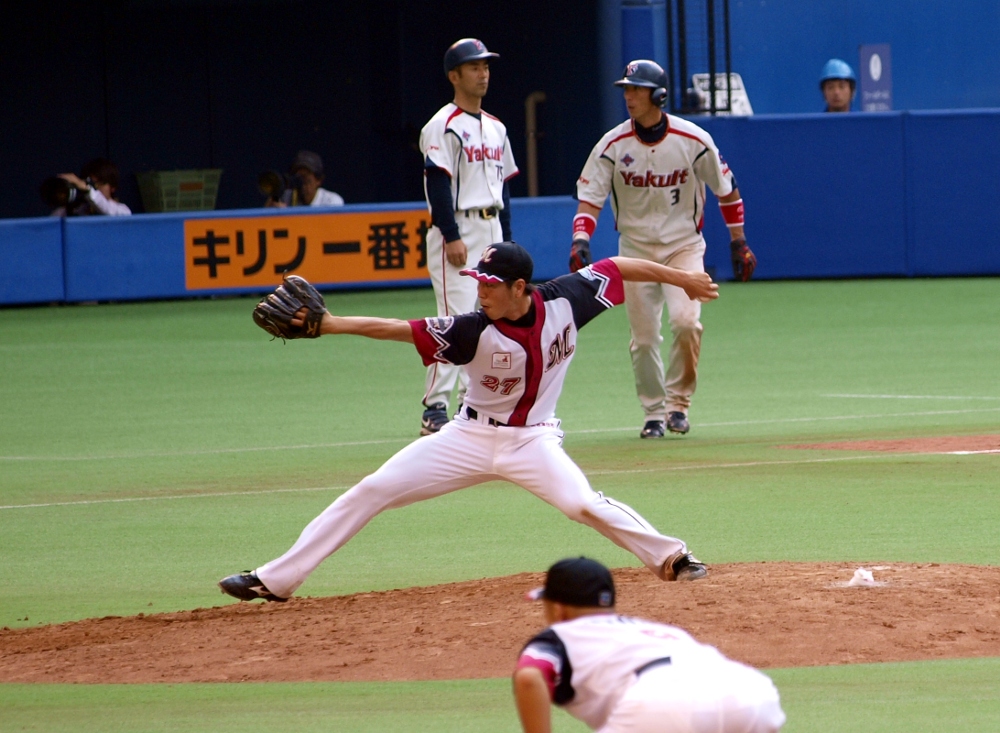 I was hoping, of course, for another Marines victory today but it wasn't to be. At least now I can get back to liking the Swallows (until Lotte visits Jingu in a few weeks, of course). Up next is the much-anticipated 2 game set with Yomiuri at Chiba Marine on Tuesday and Wednesday. I think stopping the Giants is pretty much an agenda all can agree on!
Here's some other pictures from today's action.