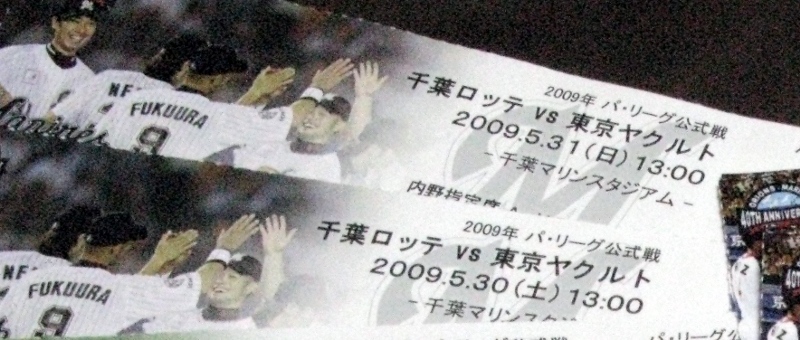 Today the Swallows returned to San Juan Capistrano Chiba Marine Stadium for the first time in 2009, and the first of the 4 interleague matches. Lotte returned home in winning fashion after the 2-game sweep at the hands of Hiroshima, beating Tokyo 6-3.
I certainly love to watch a Lotte win but it's always a bit melancholy against a team you like. I've been to many Swallows games at Jingu in the past and even own a nice fitted Yakult cap, plus I enjoy keeping up with Swallows news at the great Tsubamegun blog. That being said, for 4 games a year I am decidedly anti-Swallows. No offense.
It was a bit of a grim day with a 60% chance of rain in the forecast. The threat of rain kept many fans away (attendance was just over 15,000) but didn't hurt the Lotte bats. Pitching was a bit shaky for both teams early. In the first, Swallows starter Yuki got two quick outs, walked Saburo, and gave up a big blast to right-center by Iguchi. I had just shifted seats maybe 5 minutes before to be closer to the RF foul pole; the ball landed really close to where I was sitting previously.
Armed with a 2-0, Lotte starter Naruse took the hill for the first time since his relief appearance on Tuesday. He looked a bit rusty out of the gate, allowing a pair of baserunners in both the first and third innings but keeping them from coming home.
Lotte gave him more support in the 3rd with a big 2-out rally. Saburo got it started with a double to left and Yuki smartly walked Iguchi after getting in an 0-3 hole, but Ohmatsu made him pay with a single to left to score Saburo. The recently quiet Satozaki caused more damage with a 2-run double to right.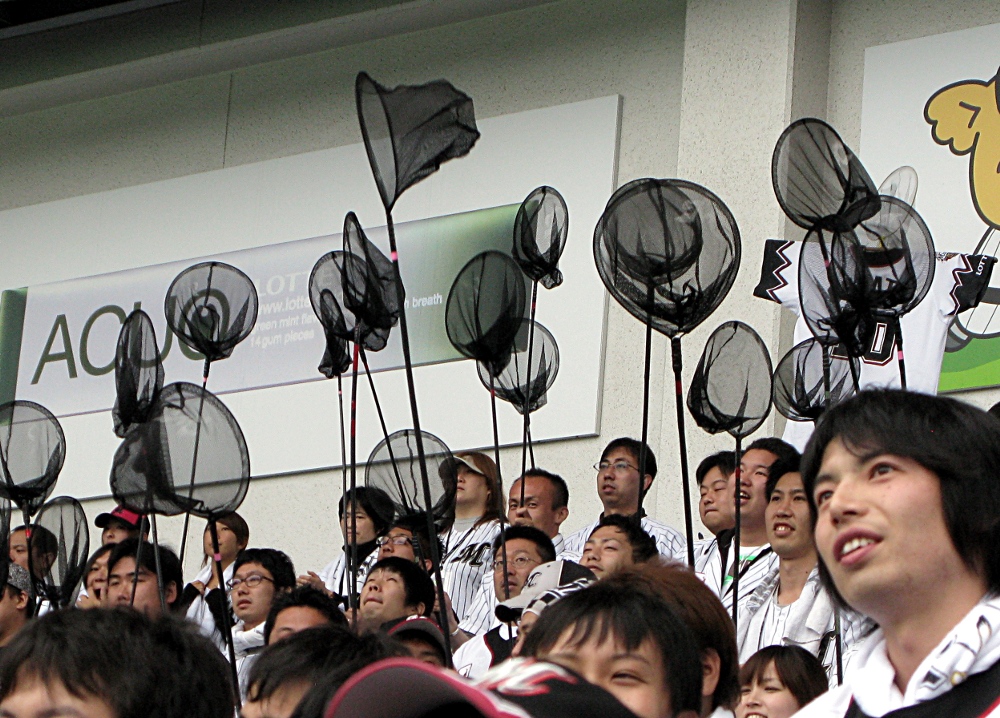 Benny singled to move Sato to third and Burnham Jr drew a walk to load them up, but Imae hit a weak pop to end the inning. 5-0, but it could have been more.
Naruse immediately gave 2 of the runs back in the top of the 4th on a leadoff double by Guiel, a single by Hatakeyama, and a 2-run double by Miyamoto. He fought his way out of the inning, though, and kept Lotte up 5-2.
Lotte added an insurance run in the 7th off a leadoff double by Tsuyoshi. He was pulled (!) for pinch runner Hayasaka, who stole third after Fukuura's strikeout. Saburo brought him home on a sac fly to center, making it 6-2.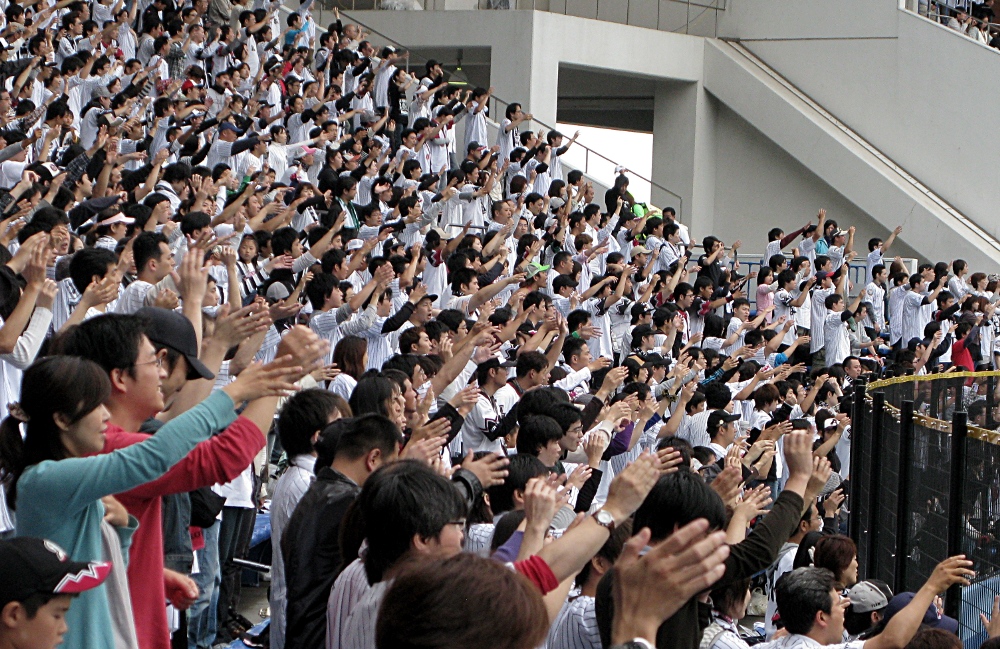 Ogino came in to finish the game in the 9th but was uncharacteristically shaky, giving up a run for only the second game this year on three singles. He did eventually get the job done, securing a 6-3 victory for Lotte.
Lotte looks to execute a two-game sweep of their own on Sunday as Ohmine faces Swallows starter Kawashima.