Just as there's nothing quite like home cooking, there's nothing like coming home after a 7-game losing streak on the road to get your team back in the win column. Hot on the heels of road sweeps at the hands of Nippon Ham and Orix, Lotte returned to the welcoming arms of Chiba Marine Stadium on Friday to face the Pa-league leading Softbank Hawks, and with a balanced attack of timely hits and solid pitching, the Marines beat the Hawks 7-3.
Softbank hopped out to the early lead tonight vs Lotte starter Kobayashi. In the first inning, Kawasaki and former Lotte 2B Ortiz singled with one out, and cleanup hitter Matsunaka also singled to bring home the first run of the game – 1-0, Hawks. Kobayashi induced Kokubo to ground into a DP to end the inning and limit the damage.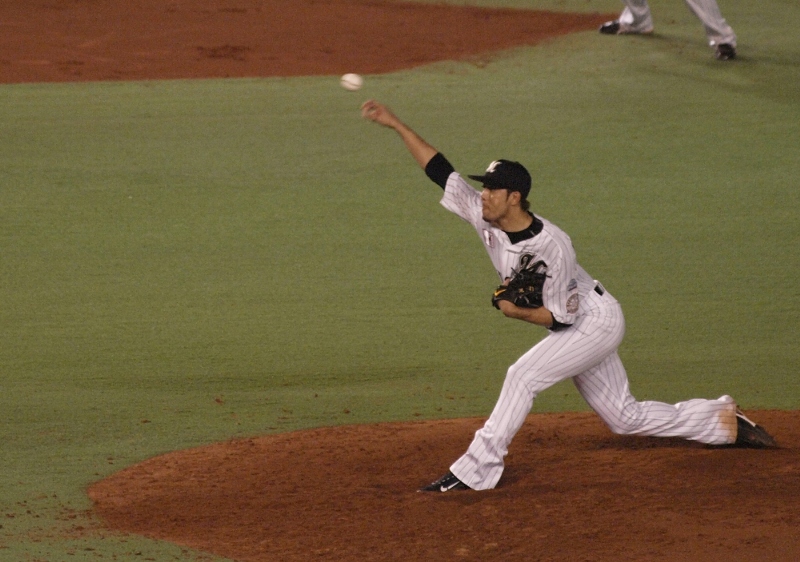 In the third Softbank would add to their lead. Tanoue walked and Honda singled, and after a Kawasaki sac bunt to put runners on 2nd and 3rd Kobayashi hit Ortiz to load the bases. Matsunaka hit a grounder to first that looked to be a double play ball – out at second, oops, safe at first! The play was close and Bobby came out to argue but the third out wasn't given. In the confusion two runs scored – 3-0 Hawks.
This wasn't going to be one of Those Nights, though. Lotte was not about about to let the 7-game losing streak balloon into an 8-game streak – not anywhere, and especially not at home. The real fight began in the bottom of the third. With one out, Tsuyoshi and Imae (batting second) singled and Iguchi walked to load the bases for Ohmatsu. He hit a grounder to first, Tsuyoshi scored, 3-1 Lotte! Saburo followed with a single of his own to score Imae – now it's 3-2 – and to cap the rally Hashimoto stroked the 4th single of the inning, scoring Iguchi and tying the game at 3!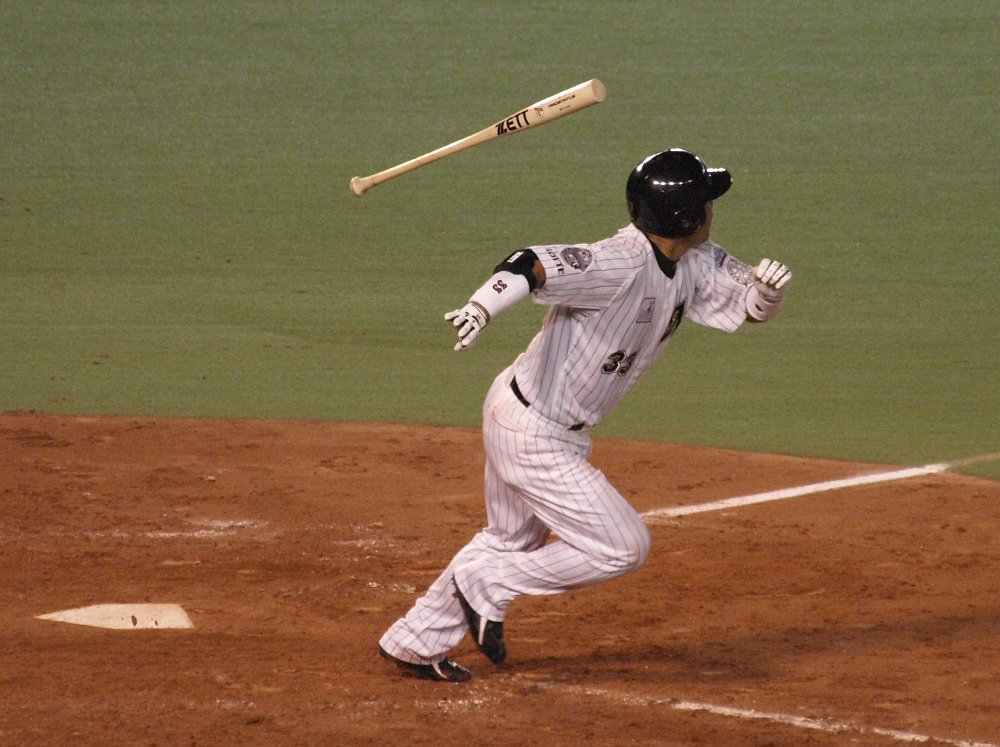 Kobayshi really knuckled down after the third, ultimately throwing 7 innings on the evening with 6 K's and never allowing Softbank to get another real scoring chance.
Lotte had a prime scoring chance in the 5th as Ohmatsu absolutely belted a ball from Hawks starter Germano. Only because it was such a flatly hit ball did it stay in the park, but it rattled off the chain link part of the fence for a nice double. There were already two outs in the inning, though, and unfortunately Saburo couldn't break the tie and bring him home.
Germano wouldn't dodge another bullet in the 6th inning, though. Hashimoto led off the inning with a single, and after a Takehara sacrifice Burnham Jr (getting a rare start at first) pasted a 2-1 Germano offering to deep right! A 2-run HR to break the tie, 5-3 Lotte!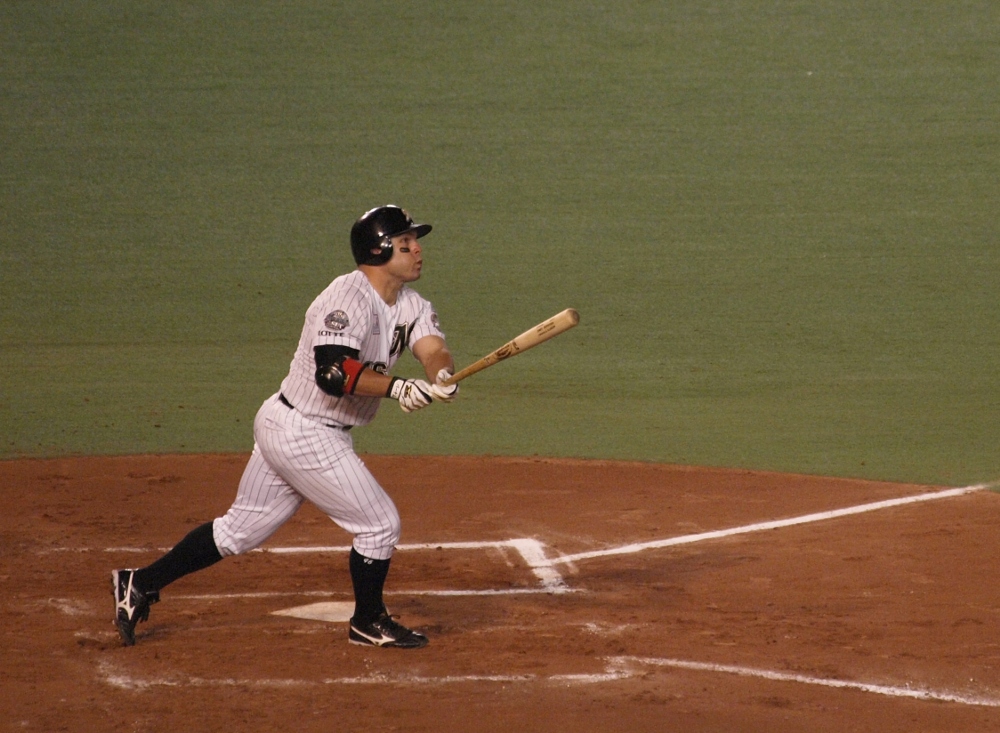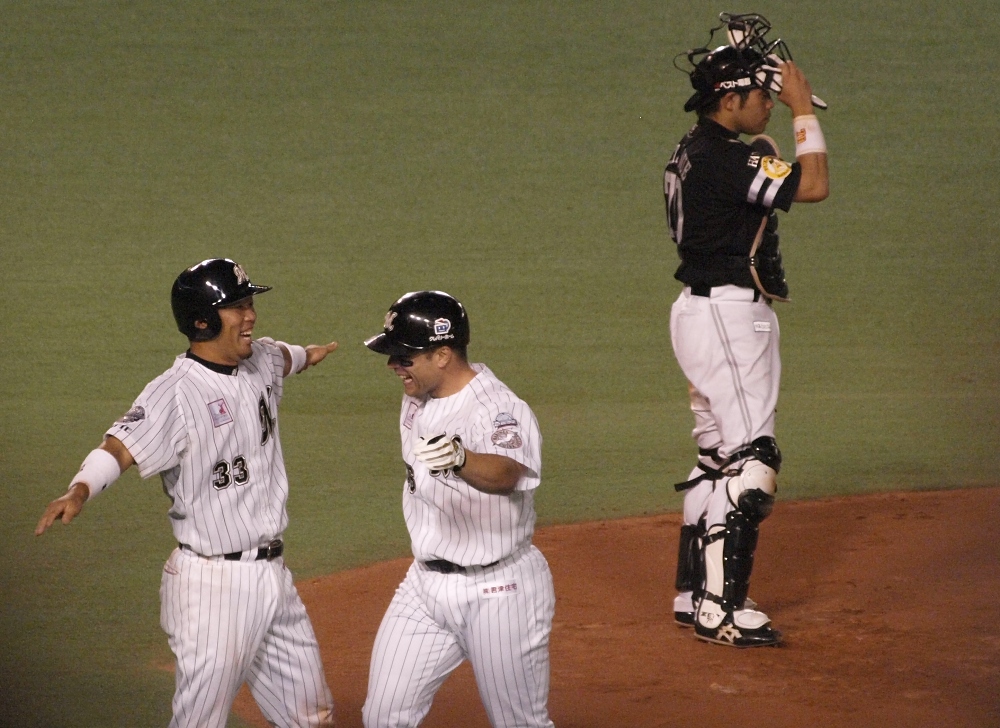 The Marines weren't done. In the 7th Satozaki pinch-hit for Hashimoto with two on. He hit a huge fly ball – a ball flying deep and far through the Chiba night – but it was caught up in the wind at the fence. It was plenty deep enough to score Iguchi from third, though – 6-3 Lotte.
In the 8th Burnham Jr led off with a walk and was pinch-run for by Hayakawa. Pinch hitter Hayasaka popped out a bunt to make it one out, but Hayakawa swiped second anyway to set up another prime scoring chance. After a Tsuyoshi K Imae hit a big double to right to score Hayakawa and make it 7-3 Lotte!
Kobayashi was relieved in the top of the 8th by Ogino. Ogino plowed right through the Hawks, striking out the side (with a single by Tamura in the middle).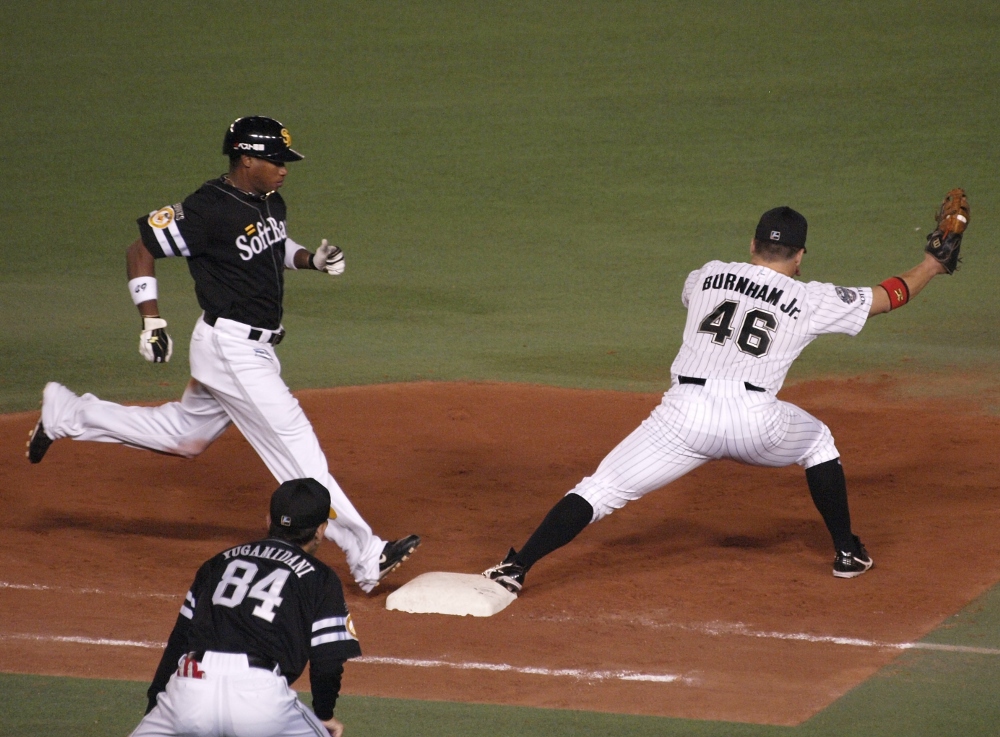 Sikorski came in to close out th Hawks 9th, and shut them down he did on a pair of strikeouts and a grounder to end it. A 7-3 Lotte victory, and a new streak begins!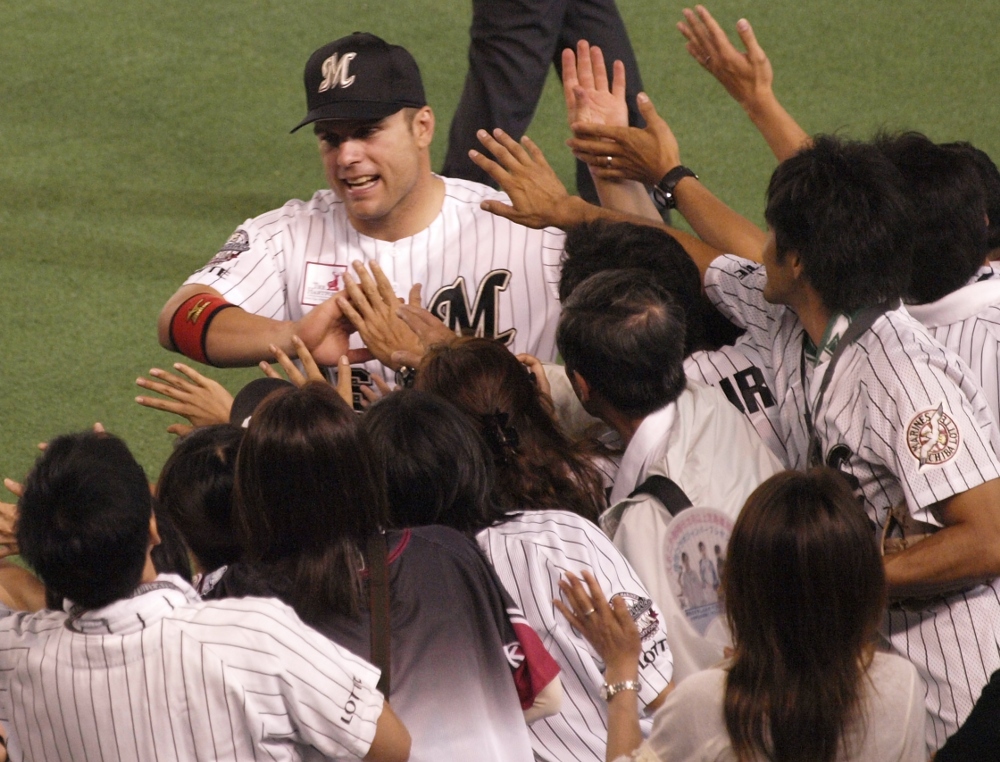 Burnham Jr was today's hero for his tie-breaking HR, which I think is his first hero-winning performance of the year. I know I've seen both of his other HRs in person this year but both were parts of comebacks that fell short. This one wasn't, though, and the game hero was very well deserved.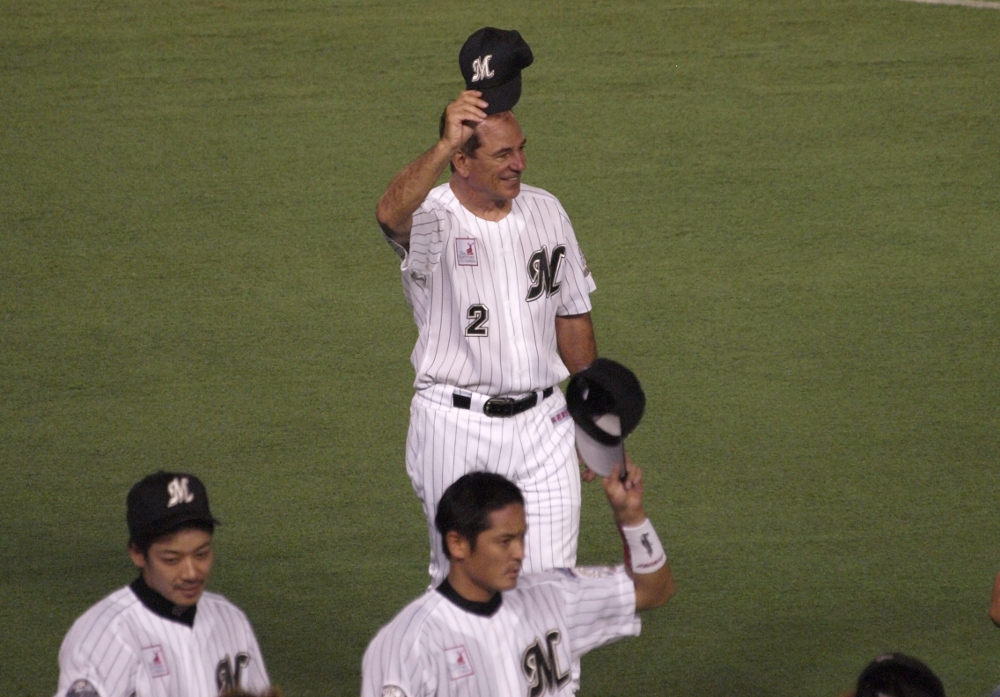 The series continues on Saturday evening in a youthful pitching matchup as 20-year-old Karakawa takes the hill vs Softbank's Ohba. I am sure Friday's win will inspire Karakawa and Lotte to another strong performance.
On a personal note, it was SO nice to be back at the ballpark after two weeks. There's nothing better than coming to the ballpark on a Friday after a long work week and watching your favorite team kick ass. I'm really looking forward to the rest of the weekend's games on this long holiday weekend.