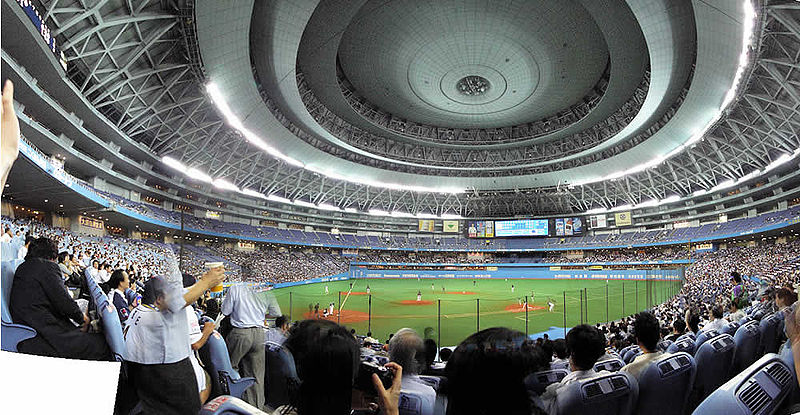 The 9 game road trip rambles on, and on Tuesday Lotte came to Kyocera Dome to exact some revenge for the current 4-game losing streak and 2-7 record vs Orix this season. Lotte starter Shimizu went 9 very strong innings, but unfortunately the game went 10. Lotte scored a run in the top of the 10th but Orix countered with two in the bottom to hand the Marines a loss in the first game of the series 3-2 and extending the losing streak to 5.
This game was a pitcher's duel all the way, with Shimizu and Orix starter Kaneko going toe-to-toe for 9 innings, only for both bullpens to turn it into a run fest in extra innings. Lotte scored the first run of the game in the top of the second as Fukuura singled in Ohmtasu (who led off the inning with a double) to make it 1-0. Lotte got two men on in both the 3rd and 5th innings but Kaneko prevented anyone else from scoring, striking out 9 in the process.
Shimizu was just as strong. He scattered 7 hits over his 9 innings of work allowing only a single run in the 6th on a single by Cabrera. Neither team mounted a significant scoring threat after that, so tied at 1-1 the game went to the 10th.
In the 10th, with Takehara on second and Tsuyoshi at first Iguchi singles to left off Orix reliever Okubo – Takehara scores, Lotte takes a 2-1 lead!
Sikorski takes over for Shimizu in the bottom of the inning and… um… 2 runs allowed… Oh, no, a 3-2 loss. So close to breaking the losing streak but instead it stretches to 5 games.
Hmm. I think I will leave it at that.