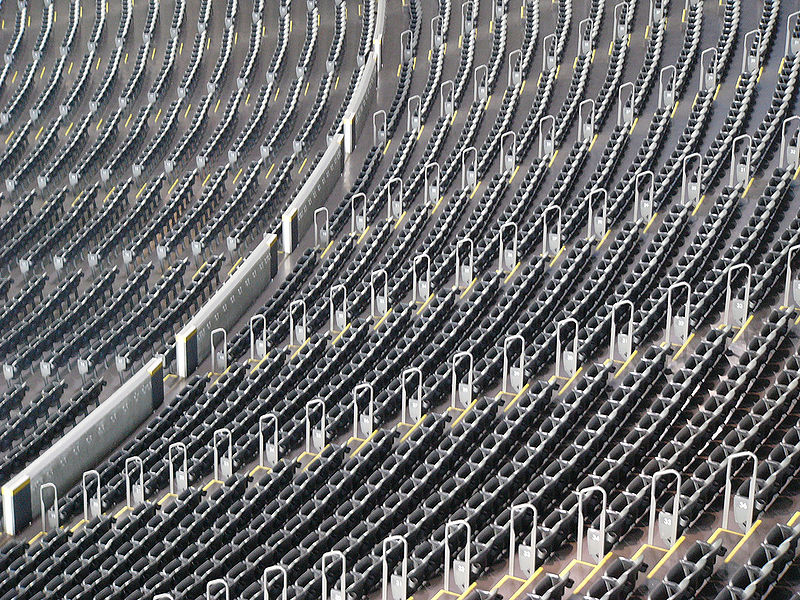 You may have noticed that I am slow in posting when things don't go well. I admit it; I don't really like to talk bad about my favorite team. There's no way around it, though – these last two games were really unpleasant to watch as a fan.
Both games unfolded similarly and the results were certainly similar as on Thursday Lotte lost to Rakuten 8-3 and on Friday Lotte lost to Nippon Ham 4-0. In both games the game was tight until late when Lotte's opponent put the game away.
On Thursday, Lotte's Watanabe and Rakuten's Kawai went head to head for 5 scoreless innings before Rakuten broke through with a run in the 6th and 4 more in the 7th. Recent Lotte bullpen heroes Uchi and Ueno both got knocked around pretty good in this one as Rakuten put up 3 more runs in the 8th to take a 8-0 lead into the 9th. The Marines eeked out 3 runs in the 9th to make it look a bit closer than it was – 8-3, Rakuten was the final.
The frustrating aspect of this game was really the inability to get the timely hit by the Lotte offense. Lotte got 2 runners on in each of the 1st, 2nd, 3rd, and 6th innings and had baserunners in both the 4th and 7th – in none of the innings were any runs scored. Lotte had 12 hits on the night for the three run. Lotte did take 2 of 3 in the series so it was a positive series overall, but of course we would have liked to seen Rakuten beaten down for the third game in a row and record the first 3-game sweep of the season.
On Friday, the story was much the same, except in this game Lotte didn't really strand any baserunners. In fact, Lotte only got baserunners via 4 walks by Nippon Ham starter Tadano until the 9th inning. Tadano didn't allow a hit until Ohmatsu singled with 2 outs in the 9th inning. Unlike Wednesday's game vs Rakuten (where the Marines also had no hits until the 7th inning) Ohmtasu's hit wasn't the start of a big rally, and Lotte lost 4-0.
Lotte starter Kobayashi pitched pretty decently for his part, giving up 3 earned in a complete game, 101 pitch loss. Not many games will be won even with a solid start if the offense only records a single single, though.
So the road trip continues in Sapporo on Saturday. Karakawa faces Yagi in a rematch of the game from 27 June. That one didn't go so well for Karakawa or Lotte, but Saturday's game is sure to be better!