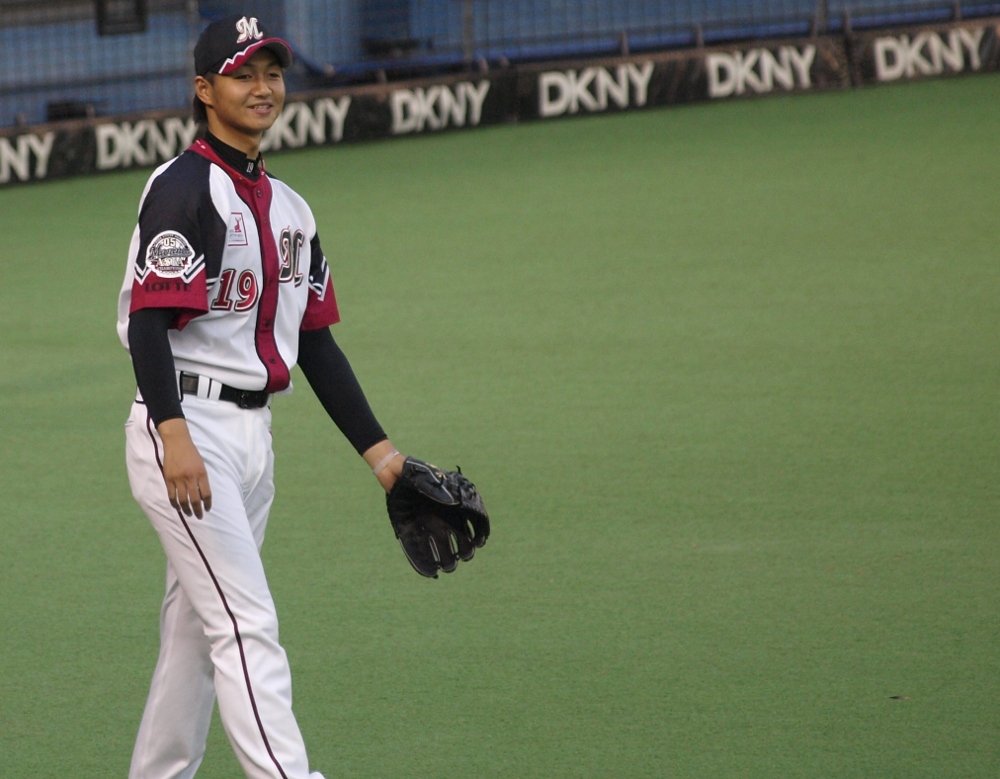 This one didn't go as planned. Karakawa returned to the mound the day before his 20th birthday looking for his last win as a teen. He pitched solidly but took the loss instead as Lotte dropped their second game in a row to Orix, 4-1. That also brings Lotte's season record with Orix to a lovely 1-7.
Lotte got on the board first in this one. In the second inning, Burnham Jr drew a leadoff walk, Imae singled to move Burnham Jr to 3rd, and Tsuyoshi brought Burnham Jr home with a single to center. 1-0 Lotte, 0 outs. Even though there were still two runners on no more runs would score in the inning.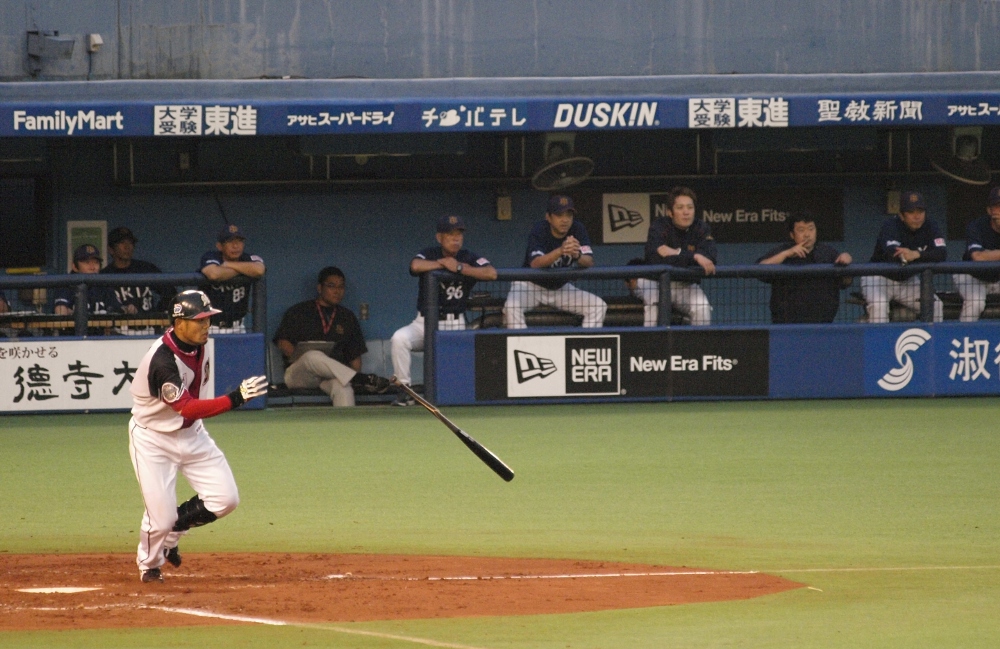 It stayed at 1-0 Lotte for the first 5 innings, but Orix got on board in the 6th with 2 runs. Although both runs were credited to Karakawa neither run should have scored had plays been made. Sakaguchi led of the inning with a double, and Ohbiki sacrificed him to third. Fernandez hit a short pop to shallow left that should have been Tsuyoshi's play, but he lost the ball in the lights and it dropped in for a single. Tsuyoshi had a credited error tonight as well and another last night, so it hasn't been the best 2-game stretch for the Lotte shortstop. 1-1 Orix.
LaRocca came to bat next and hit a foul that tailed right in front of me to the edge of the right field stands. Ohmatsu gave chase, got to it, got his glove on it as he ran into the fence but couldn't hold on. My buddy John said to me, "Oh, that's usually not good" and sure enough, LaRocca smacked the next pitch for a double, scoring Fernandez. 2-1 Orix.
Lotte's offense couldn't get a thing going after the second inning, going down in order in each of the last 4 innings. Lotte only recorded 4 hits on the day, and clearly it's difficult to win like that. Still, there was a chance as the deficit stayed at 2-1 until the 9th inning. In the 9th, reliever Itoh plunked Kitagawa to start the inning, and subsequently gave up an RBI double to Yamazaki and an RBI single to Suzuki, making it a 4-1 game. Uchi came out to get the last out of the 9th, and after giving up a single to Sakaguchi he struck out Ohbiki to end Orix's inning.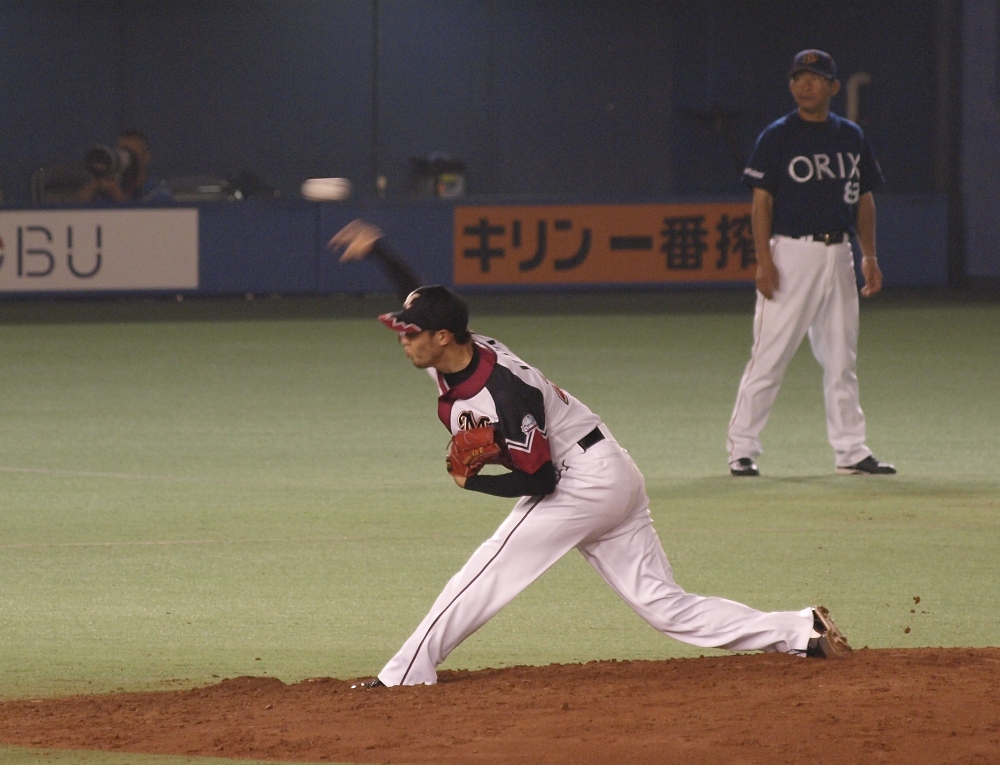 I almost got popped by a foul ball for the second game in a row, as a late game foul landed between two kids seated in the row behind me. I must attract baseballs these days.
Ono gets the start on Sunday as Lotte looks to salvage a win out of a busted home stand.