Tonight was a nice game on a very nice night for Lotte to close out the series with Orix. Ono Shingo pitched 7 2/3 strong innings to pick up the win in Lotte's 4-1 victory over the visiting Buffaloes.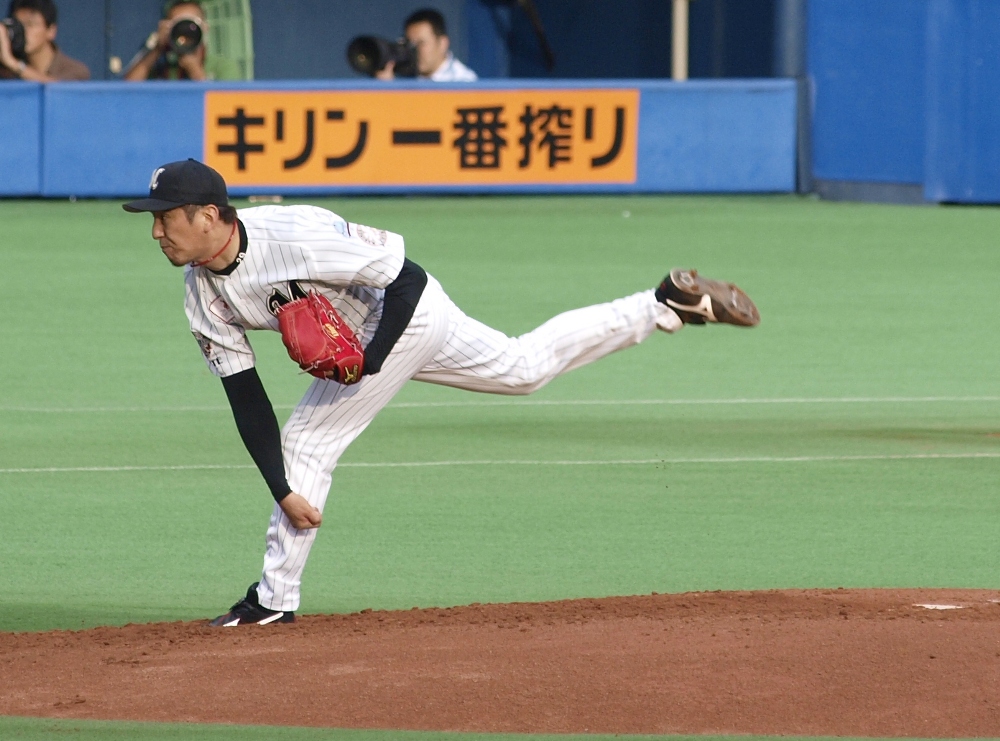 Lotte took advantage of Orix starter Hirano's lack of control to get ahead early in this one, and Ono made the necessary pitches to keep Orix from making a comeback. He was by no means perfect, but the times he worked his way into a jam he forced Orix batters into making mistakes to get right out of that jam. In short, it was a gutsy performance, and one that made him today's hero. In the last month and a half he's rather quietly turned in fantastic performance after fantastic performance. He's 4-1 in his last 5 decisions and has recorded a 2.38 ERA in his last 6 starts. Without crunching the rest of the starters' numbers I'd say that easily makes him the best starter on the team over the past month and a half.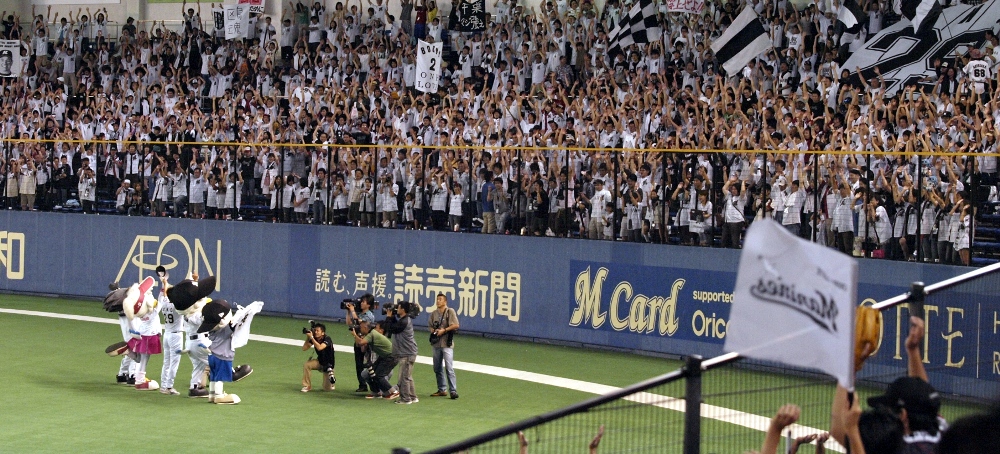 In the second inning Saburo got the offensive action started with a blast into the teeth of a 8 m/s gale. It just cleared the right field fence to put Lotte up to an early 1-0 lead.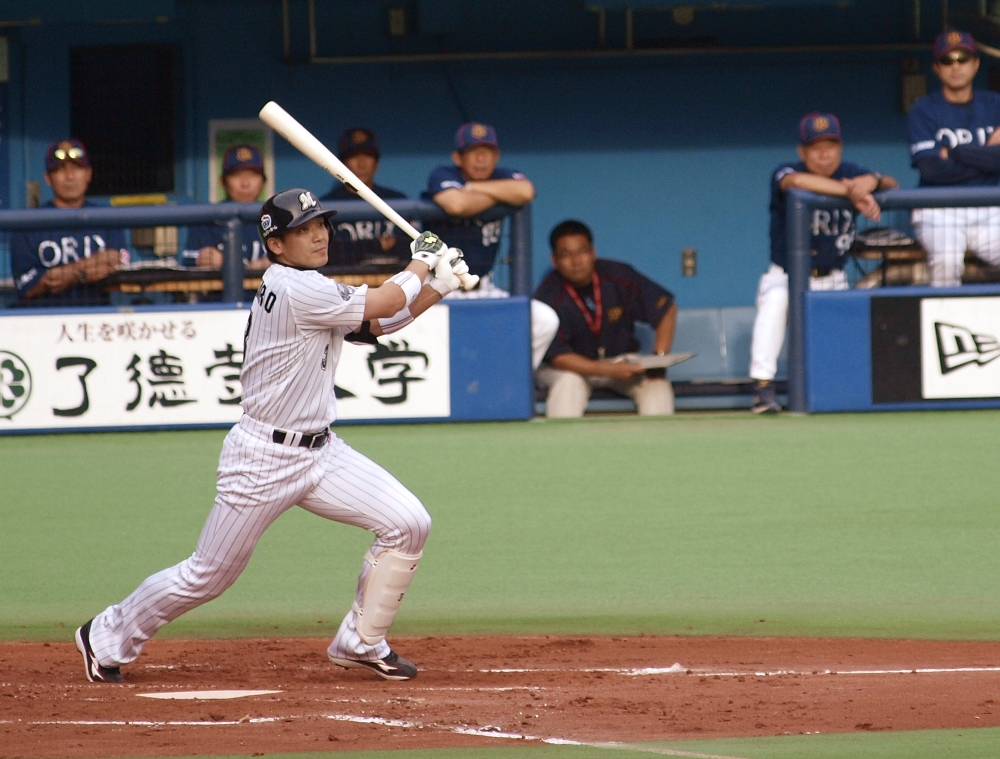 Hashimoto followed up Saburo's jack with a single, and Satozaki doubled to put runners on second and third with no outs. Hori hit a light fly to left that was just deep enough to score Hashimoto and make it a 2-0 game.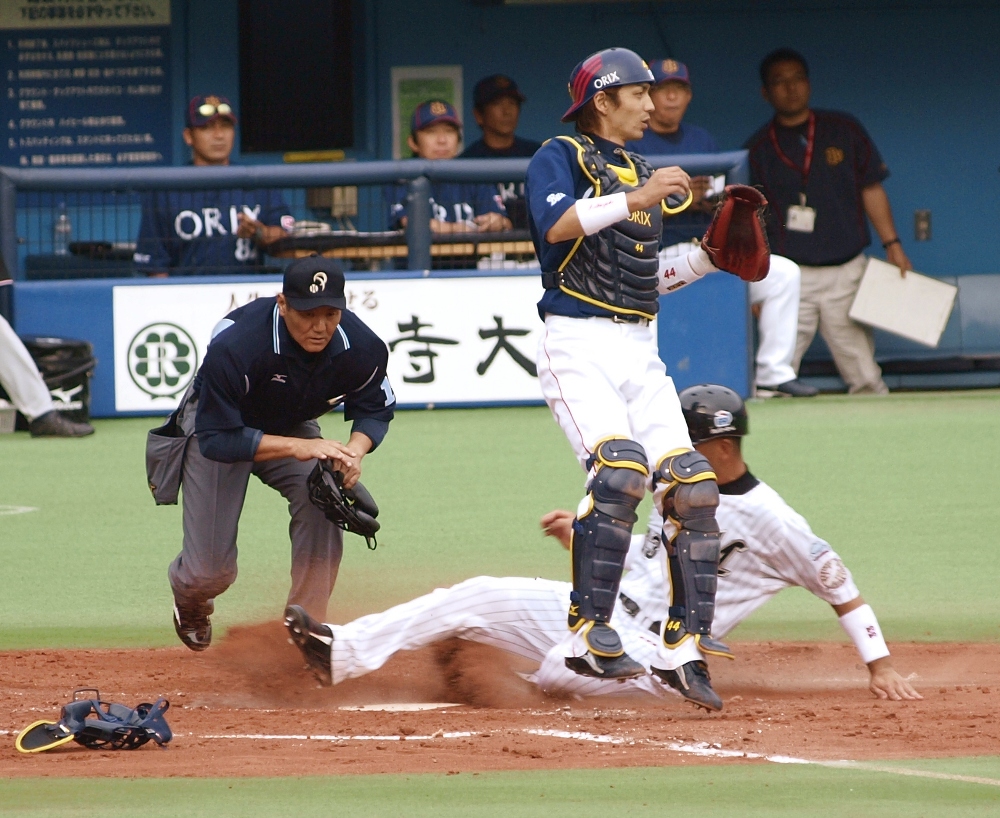 In the 3rd Lotte added to their lead. With one out Iguchi singled to center. Ohmatsu followed him with a towering shot to right that hung up in the wind, yet bounced off the fence for a double. Iguchi had to hold up in case the ball was caught so he could only move to third on the play. After Saburo walked to load the bases Hashimoto delivered an RBI single to score Iguchi and make it 3-0. Satozaki came to the plate with the opportunity to add more, and patiently he let Hirano pitch around him – 4 balls style. A bases-loaded walk, and Lotte led 4-0.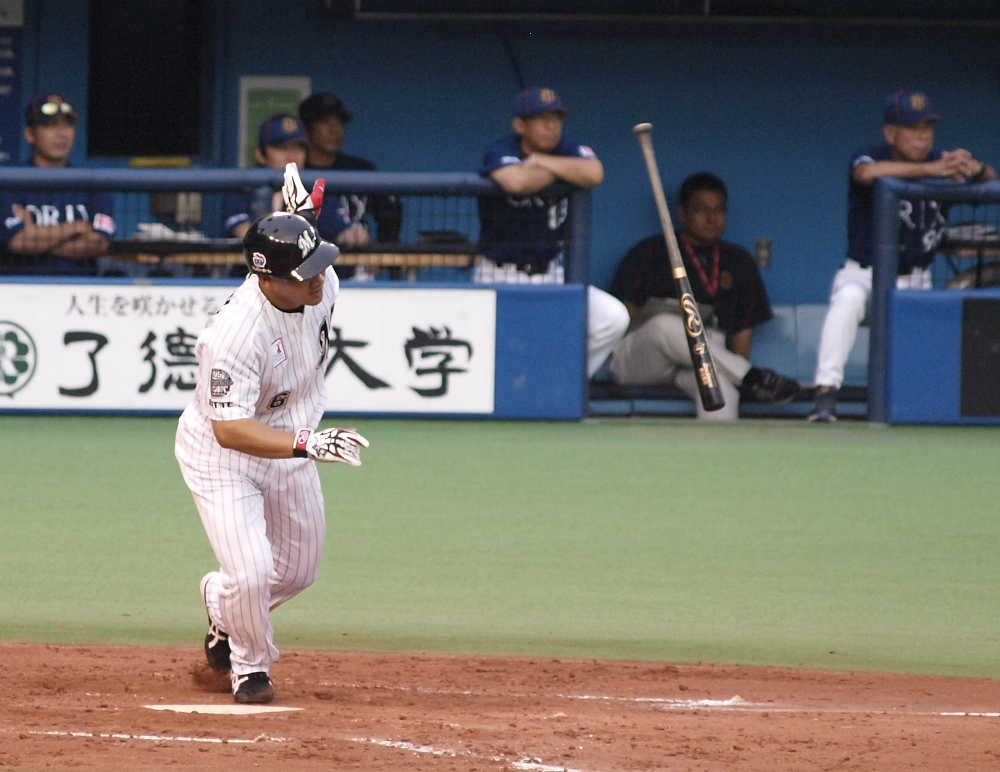 Meanwhile Ono was tantalizing the Orix bats by allowing scattered baserunners but never allowing them to actually come home. Orix got two men on in the 2nd, 5th, and 7th innings but Ono made the right pitches and the defense made solid plays to keep the shutout alive.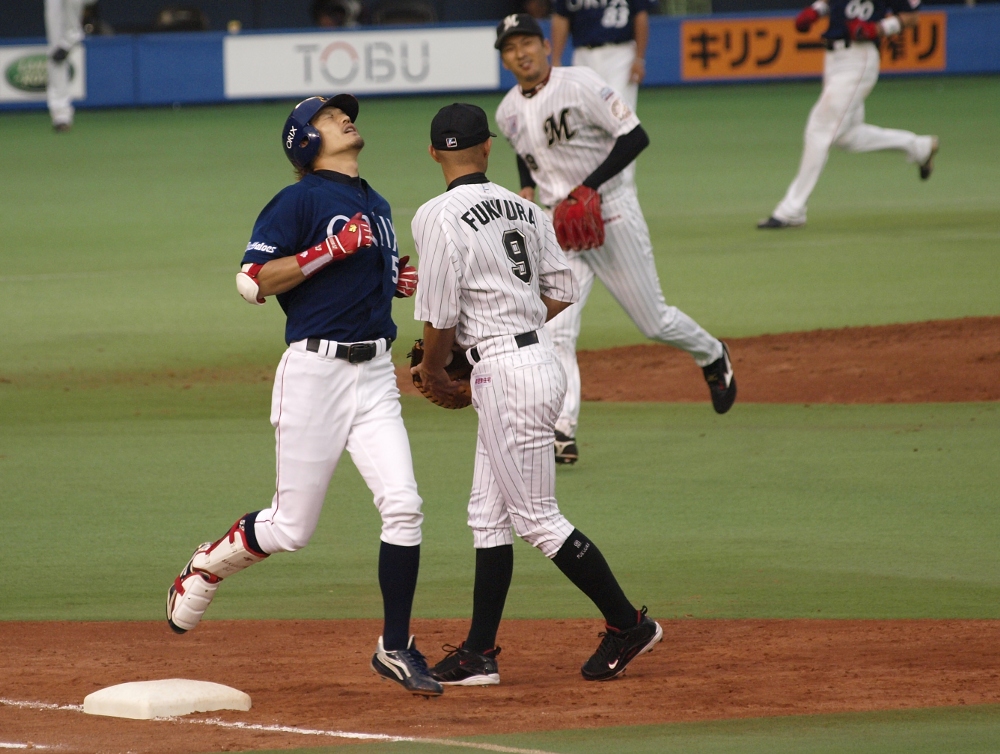 Orix finally broke through in the 8th with a double by Ohbiki and an RBI single by LaRocca. Between the two Fukuura made a great sliding catch of a foul fly by Fernandez – one of several nice plays in foul territory today. With LaRocca's single Orix pulled to within 4-1, and Ono was replaced by Ogino.
Ogino finished up the 8th without event and Sikorski came in to shut down the bats in the 9th for the save. A 4-1 win for the Marines, their second win of the year against Orix. It's a good way to send the guys on the road for a lengthy 9-game road trip to Rakuten, Nippon Ham, and Orix. I wish I could make one of these road games – I especially want to make Tuesday's game in Fukushima – but instead I'm just going to have to root from afar.
Some random thoughts from this game – Orix is always poorly represented in the outfield, even in Osaka, but I thought this weekend's crowds were especially thin. I don't think there were more than 100 people in the outfield tonight, and that's on a lovely early summer evening. It's too bad – I have a soft spot for the Buffaloes from their Kintetsu days as I watched many of their games in the (former) Osaka Dome. I do wish that their fans supported them better.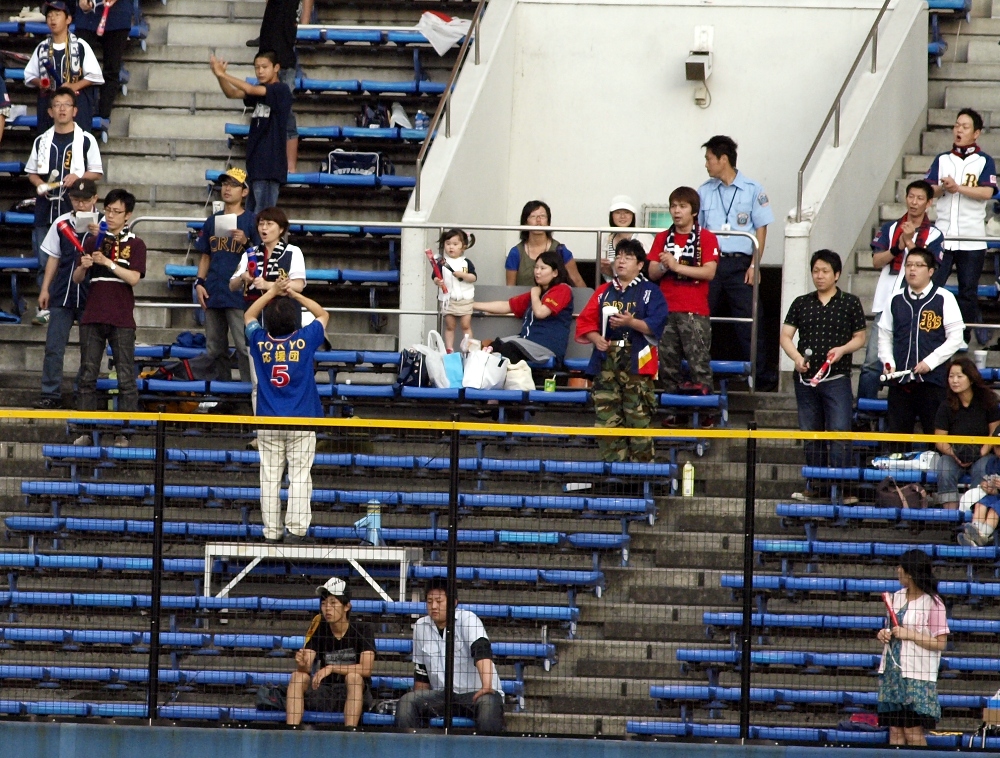 Also, I'll need to check the injury reports but Hori came out of the game after his sac fly in the second tonight. I thought I saw him in the dugout a little later, so hopefully it's nothing serious.