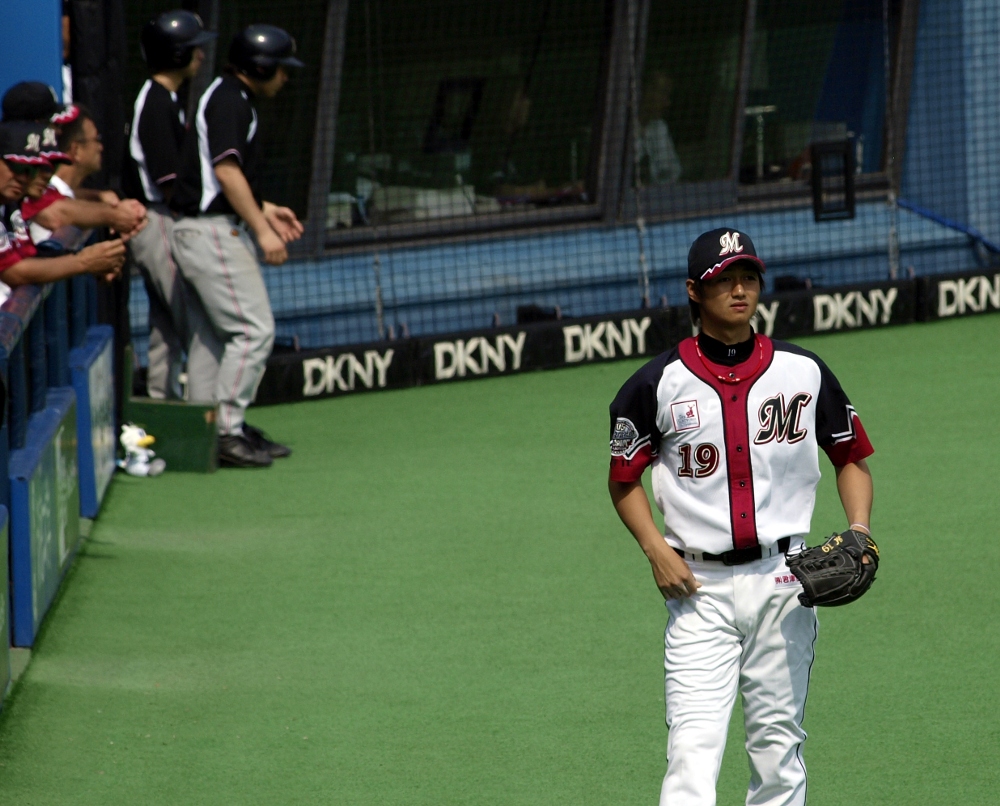 Unfortunately I am more than a little late with reports from this weekend's action. Baseball IS life, but sometimes other aspects of life get in the way.
In the 'seemingly-unfortunately-but-actually-worked-out-well' category, I missed my first Lotte home game in over a month on Friday as the Nippon Ham came to town this weekend for the first series in the resumption of Pacific League play. I'll miss Interleague play; as I mentioned previously I like Interleague for the variety in opponents and bit more 'fun' rivalries than is usual within Pa-league play (Pa-league play always being Serious Business, especially when Seibu is in town). It's good to get back to the heart of the matter, though – but Lotte fans everywhere were sure hoping for a bit better resumption to play.
Part of the problem was the Fighters happened to bring ol-Darvish along with them, and Darvish did what Darvish does, holding the Marines to only two hits, none until the 8th inning in a 5-0 Fighters victory. Lotte starter Kobayashi actually had a pretty nice game, giving up a first inning HR to Hichori and a second run in the 7th for only 2 ER in 7 IP (with 10 Ks), but with the offense getting shutdown he stood no chance for victory. It's best not to dwell further on this game, I think.
Saturday's game brought the sun, and a big dose of optimism as wunderkind Karakawa Yuki made his first start in three weeks. He didn't look much like Karakawa in this one, though, getting beat up for 5 runs in a bit over 4 innings of work. The Lotte offense put on a bit of a fireworks display but couldn't make up the lost ground, taking it on the chin 5-4 for the 5th loss in 6 games.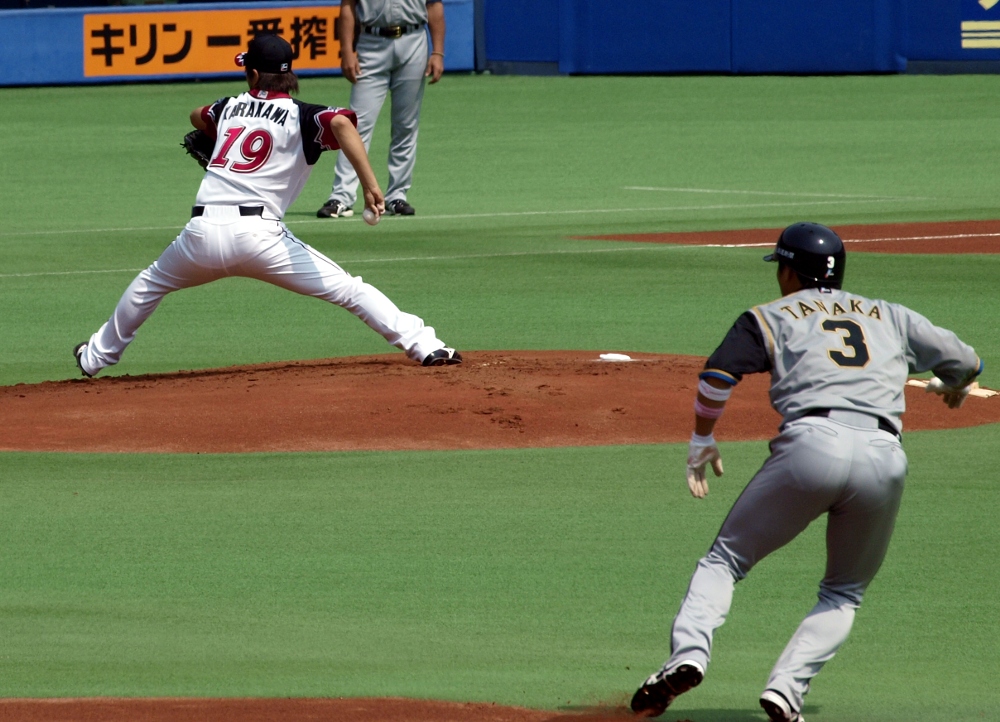 Nippon Ham got the scoring going in the second as Terrmel Sledge hit a one out double and was brought home on another double by Nioka to make it 1-0.
In the 4th the train Karakawa was riding derailed completely. With a man on Itoi smashed a homer into right to make it 3-0. Nioka, the next batter, followed up with a solo shot of his own to make it 4-0. On a day like Saturday I could see the ball quite well from my vantage point, and before Nioka made contact with that pitch I actually thought "Eek!" as it just looked like a pitch that would get smoked. Grr.
Lotte started to claw back a bit with a 2-out solo shot in the bottom of the 4th by Ohmatsu to bring Lotte to 4-1.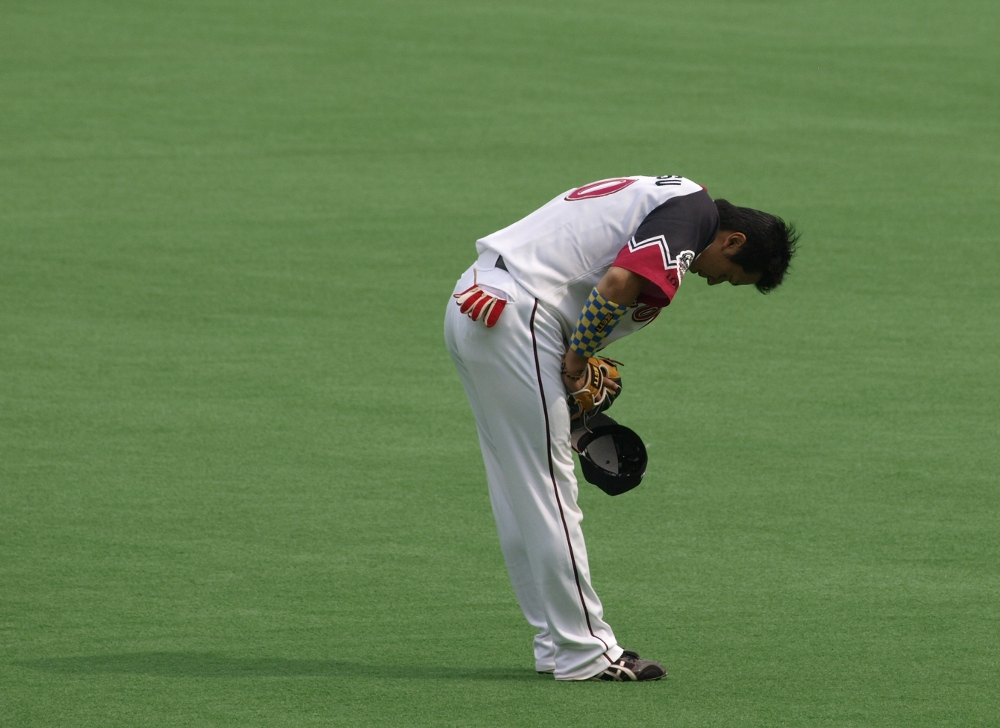 Nippon Ham would get the run right back in the 5th on an RBI single by Itoi. 5-1 Fighters, and Karakawa is pulled for Takagi.
The Lotte bullpen did an ace job of keeping the team in the game, as Takagi, Nakagoh, Kawasaki, and Ogino finished the game yielding only 3 more hits and no runs.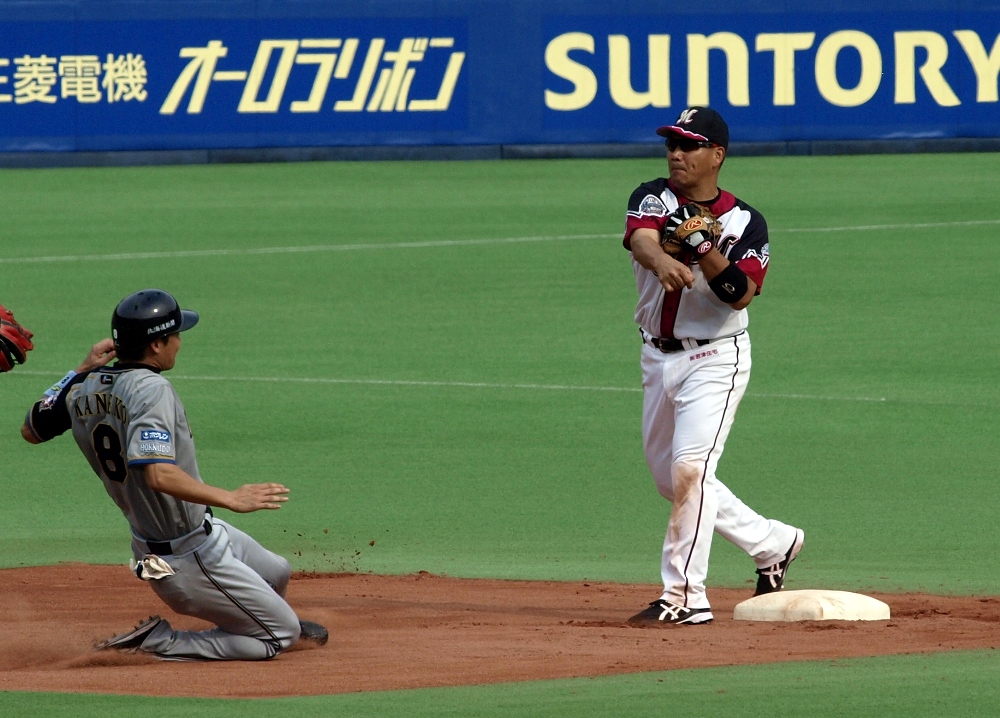 Lotte fought their way back again in the bottom of the 5th, as Benny walked and scored on a huge blast to deep center off the bat of the ageless Hori. It was the first HR for Koichi since 2007. In limited playing time this year ( a bit over 30 PA) he's looked damn good – he's hitting .400, which is just great to see. 5-3 Nippon Ham.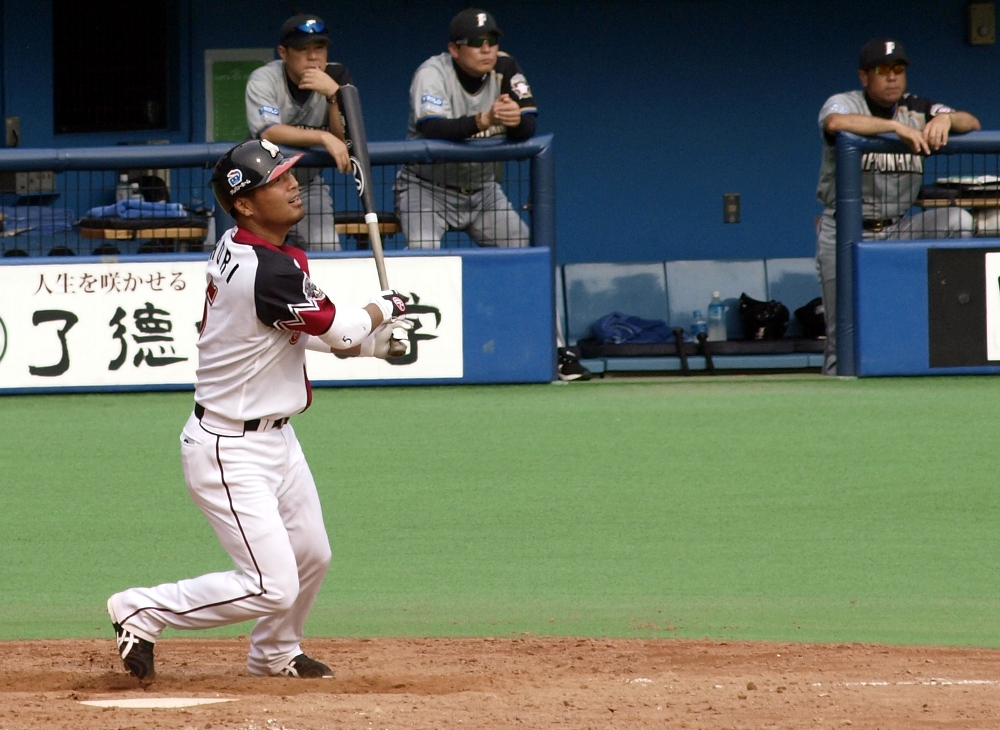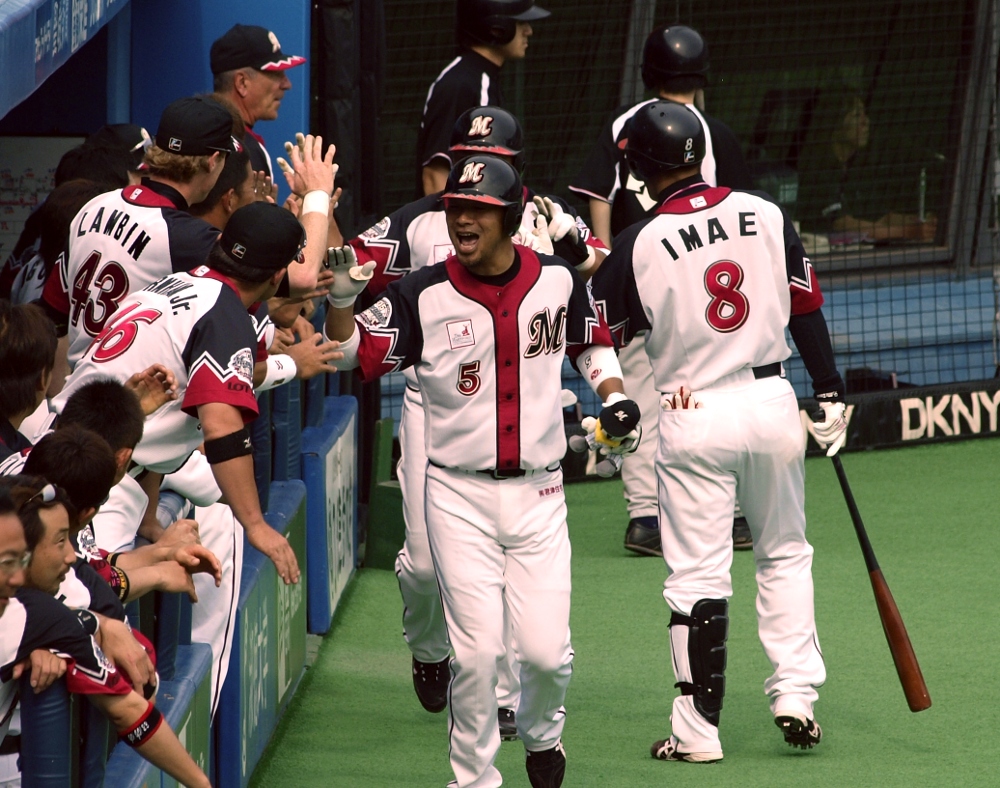 In the 7th Burnham Jr pinch hit for Benny and promptly hit Lotte's 3rd HR of the game and the second of the solo variety. It was the first hit for Burnham Jr in June and his second HR on the year, and strangely enough I have both on film. Suddenly it's a 5-4 game.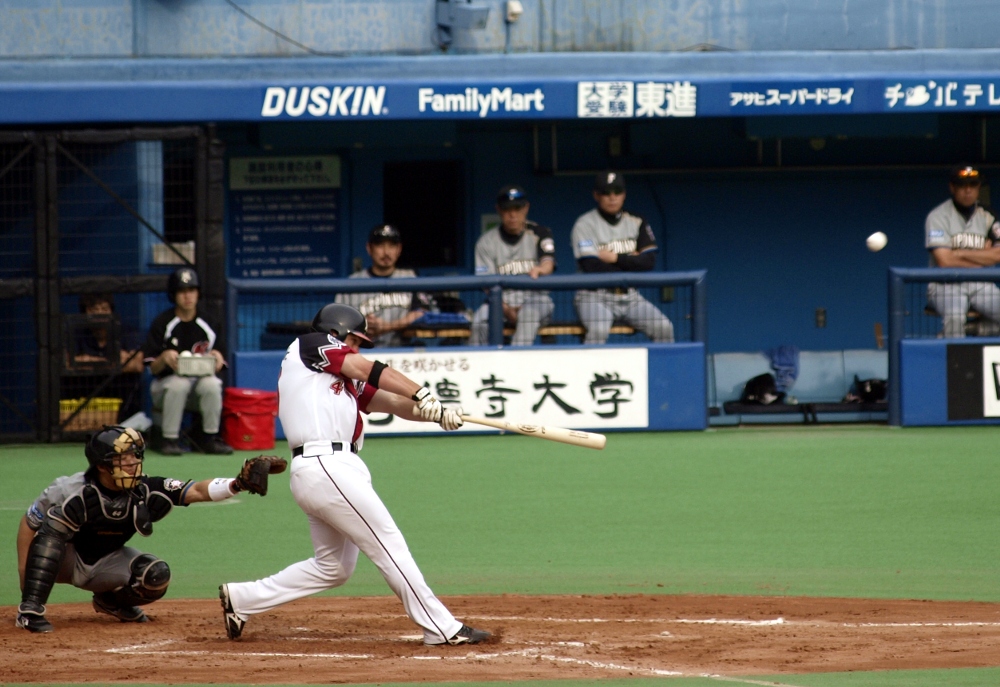 Lotte would not get another hit, though, and the Fighters would hold on for the victory. Although Lotte hit 3 HR on the day the offense only managed 4 hits in total – it's not so easy to make up a 5 run deficit on 4 hits.
Sunday was a different story, though – and a story for a different post!