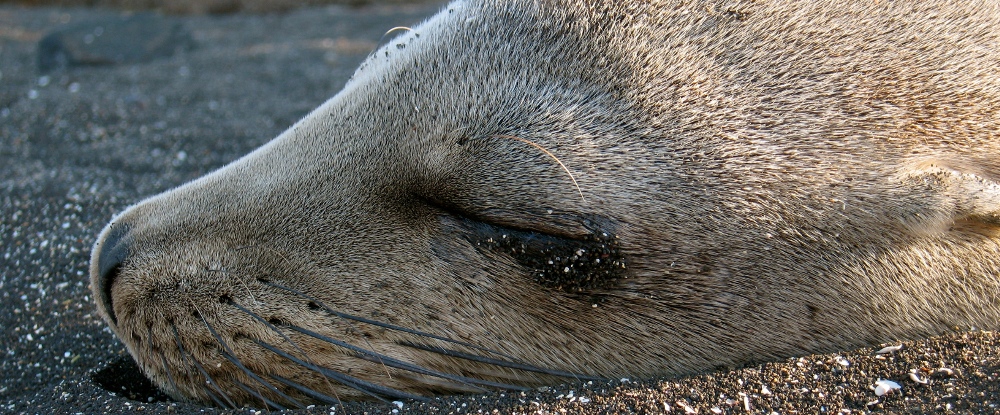 As I mentioned in yesterday's live blog I intended to go to Tokorozawa for today's game. Clearly I am not there (for reasons too complicated to explain) so I'm kicking out another live blog.
On the hill today is the always-interesting Karakawa. As I've mentioned repeatedly this season he has to be the hardest-luck pitcher on the team. He's been good to great all year and only has 4 wins to show for it – and none in months. His opponent is Nogami, who I don't believe we've faced this season (though I could be wrong).
The top of the lineup is the same as yesterday – Tsuyoshi, Hayasaka, Saburo, and Ohmatsu – but the bottom half is drastically different – Takehara, Satozaki, Hashimoto (at DH), Kohbe (at first), and Heiuchi.
First Inning
A two out single by Saburo is wasted as Ohmatsu pops out to second.
Karakawa starts out much like Ono last night, striking out Kataoka and inducing ground outs by Hara and Kuriyama. 0-0 after one.
Second Inning
Satozaki strikes out to start the inning. Hashimoto hits a nice liner down the right field line, but GG Sato gets to it quickly and holds him to a single. Takehara strikes out and Kohbe grounds to first to end the inning.
More great pitching by Karakawa – he gets Nakajima, Uemoto, and GG Sato in order. Still 0-0.
Third Inning
A walk by Heiuchi and a single to left by Hayasaka are separated by a GIDP by Tsuyoshi. Hayasaka gets nailed trying to pinch second – so even with two baserunners only three come to bat in the inning. Kind of weird.
Karakawa is still on fire in the bottom of the third – Ishii, Ginjiro, and Bocachica come up and go right back down in order. That's 9 in a row to start the game for Karakawa, but no runs to help him out. 0-0 after a quick 3.
Fourth Inning
A familiar, disturbing patter repeats itself. Saburo singles to start the inning but Ohmatsu, Takehara, and Satozaki can't do anything to move him over, let alone bring him in.
A much better pattern repeats itself as Karakawa mows down the top of the Seibu order in order – again. 12 up, 12 down on 46 pitches for the Baby-Faced Killer – still 0-0.
Fifth Inning
Takehara grounds out to get the fifth started. The beloved Kohbe is up next, and the ouendan get his ouenka going loudly. He responds, knocking one through the left side for a single. Heiuchi pops out to Ginjiro, and Tsuyoshi hits a high pop to center that Kuriyama loses. He falls down but holds on – 3 out.
My, is Karakawa on tonight! A shallow pop by Nakajima and ground outs by Uemoto and GG Sato send Seibu down in order for the 5th time in five innings. Still no Lotte runs, though – 0-0.
Sixth Inning
Jeez. A K by Hayasaka, a soft pop off the handle of the bat to second by Saburo, and a deep fly to center – deep but in the park – 3 up, 3 down for our Marines.
Karakawa! Karakawa! Karakawa! Another 3 up, 3 down for young Karakawa – Ishii and Bocachica by strikeout, and Ginjiro by pop to Ohmatsu. If the offense doesn't get him some runs soon I swear I'm not watching another game until Tuesday. 0-0 after 6.
Lucky 7
A leadoff walk by Satozaki. Hashimoto bunts him nicely to second but Takehara strikes out and Kohbe flies out weakly to left. Sigh… Need I mention we haven't scored a run since Friday?
Kataoka breaks up the perfect game and the no-hitter in one swing – a little flare to center that drops between second and center. Hara bunts him to second, and Kuriyama hits a double into the corner. The run's in – 1-0 Seibu. Nakajima lines out to Heiuchi and Uemoto flies out to Ohmatsu, but the damage is done. This is exactly why you can't let scoring chances go by!
Eighth Inning
The Lotte eighth begins with a robust singing of the Seibu Dome-exclusive anti-Seibu song and Heiuchi at the bat. Recent MLB signee Bayliss has come on in relief. Heiuchi takes advantage of the fresh face immediately and knocks a single to right. Hayakawa is brought in to pinch run. Tsuyoshi blasts a ball to deep left – Bocachica runs to the fence and jumps…. and hauls it in. Haykawa has to scurry back to first. Hayasaka is up next; Hayakawa is running, Haysaka is swinging – strikeout, throw out. Just like that, scoring chance over.
GG Satoh leads off the Seibu eighth with a single to right. Sato guns him down by several steps when he tries to steal second. Ishii follows that up immediately with a double – whew, good thing GG was caught stealing! Karakawa gets Ginjiro looking with a pitch on the outside corner – nice. Gotoh Taketoshi pinch hits for Bocachica – he hits a long fly to center that's reeled in by Saburo. On to the 9th and Lotte's last chance – 1-0 Seibu.
Ninth Inning
Ohnuma's in for Bayliss, and the Lotte 9th starts with Saburo. He flies out to right to lead off the inning. Ohmatsu smacks a 1-out double that gets the outfield singing! Satozaki walks and the rally is ON. Iguchi comes in to pinch-run for Ohmatsu (?) and Hashimoto's at the plate. On a 2-2 count he tries to check his swing but can't – a crucial K. It's up to Takehara – he hits a 1-3 pitch, bouncing to third – thrown to first, beating Takehara to the bag. Jeez. Seriously? 1-0 Seibu, game set.
Wow. Ono last night and Karakawa tonight – both pitch GREAT and get nothing in return but a black circle next to their name in the box score. What does Karakawa have to do to get a win? We were talking about him getting one last win before he turns 20, and that was 2 months ago. Lotte actually outscores Seibu 12-9 in the series, but all 12 runs were in the first game…
So. Back to Chiba Marine to lick their wounds and try to regroup. The Hawks are the next opponent, and I hope the offense takes all of its frustration out on second place Daiei.