If I told you that Kobayashi Hiroyuki – the starter who was great prior to last year but only went 5-12 with an ERA above 5 in 2008 and is 2-9 with a 4.67 ERA in 2009 and has lost 5 of his last 6 starts – wait, that's too long of an aside. If I told you that Kobayshi would face the hated Lions in Chiba Marine tonight and throw a complete game, 7-hit, 7-K, 1-run performance – you'd be pretty happy with that, right? I sure would.
Problem is, his counterpart was the Lions's ace, Wakui. And Wakui was very strong indeed – throwing a complete game, 13-K shutout and a ludicrous 161 pitches to deal Lotte the 1-0 loss in the first game of the mid-week three game set.
Here's what you need to know about this game: Wakui only allowed Lotte two real scoring chances. The first was when Saburo led off the 4th with a double and the second was when Lotte loaded the bases in the 7th with two outs. Both times Wakui worked himself – and the Lions – out of a jam.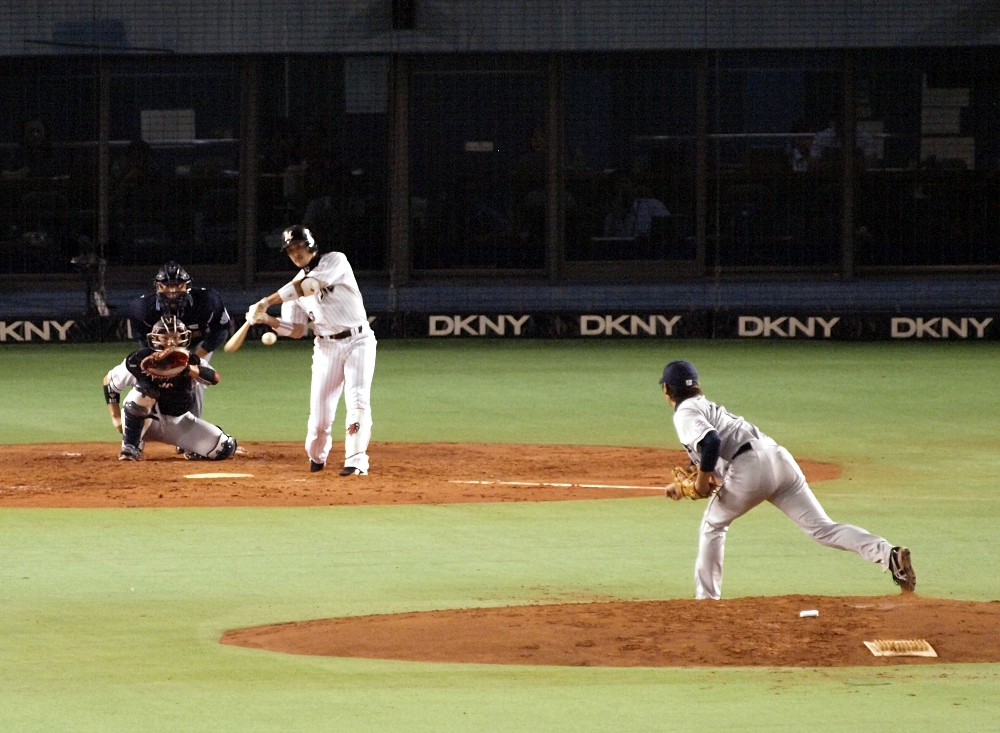 Hiro only made one awful pitch, the one smacked over the fence by Kuriyama in the third. And even that pitch didn't clear the fence by much – from my perch in the outfield I didn't think it was going out, but it just cleared.
Lotte even nailed Ishii in a rundown between third and home to prevent another run from scoring. Satozaki picked off Ginjiro from second when he took a big lead after a seventh inning double. The pitching and defense did it's part, but really, you don't win so many games when you don't score any runs.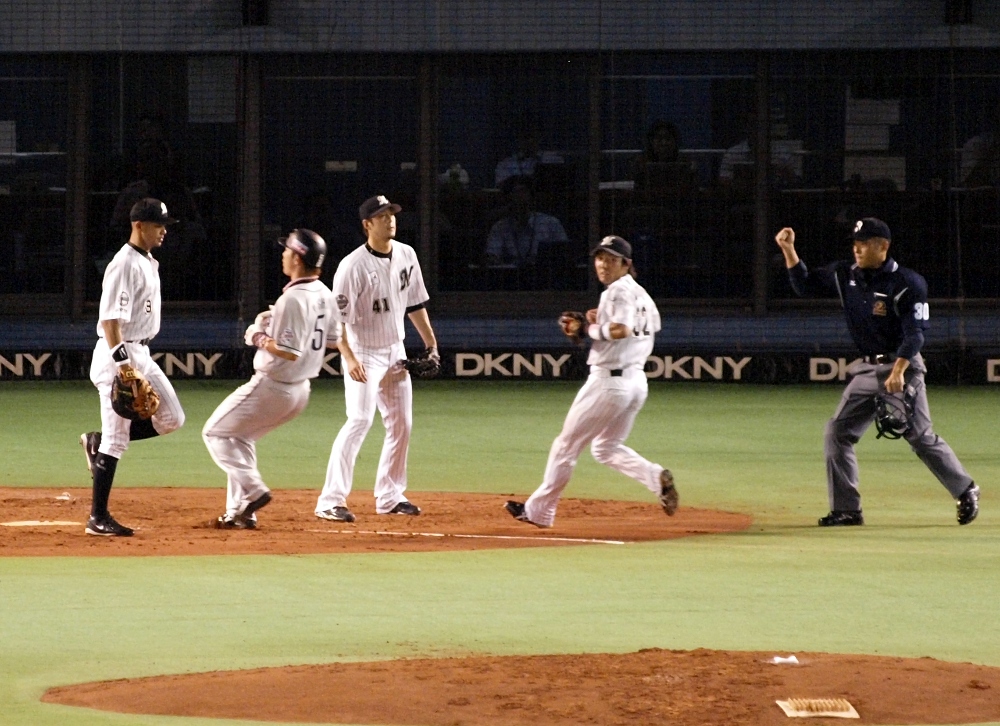 The series rolls on on Thursday, and hopefully Lotte can score a few runs this time – more than the Lions, even!
Spotted in the outfield tonight: "Heiuchi 2010" T-shirts.