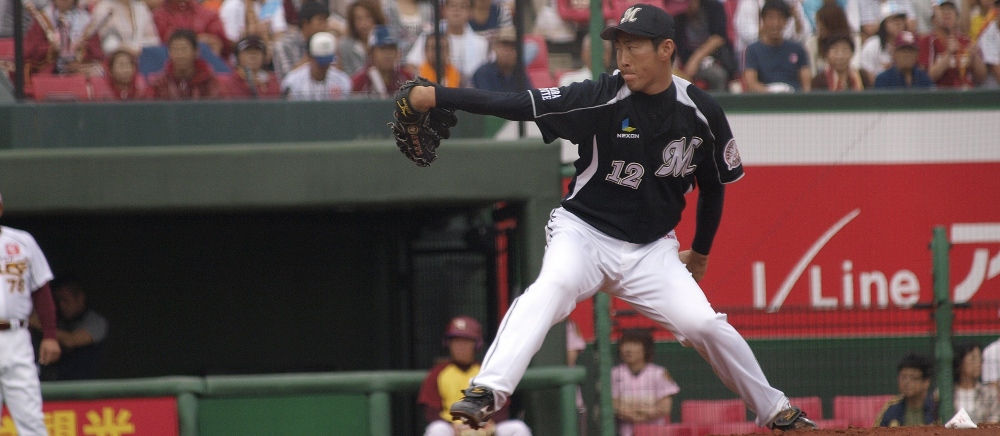 In the land of must wins the next one is the must-est, if I may coin a word. Or is essentiallist better? However you wish to say it, the Chiba Lotte Marines 2010 campaign comes down to one game only – the last game, Orix at Lotte, Chiba Marine Stadium, 18:15, Thursday, 30 September, end of the Pacific League season.
I would have preferred Our Marines had wrapped up first place more than a week ago, rested some starters, gave the younger guys some work. I could have spent my evenings making cool signs for cheering or a funny saying to yell, thinking of all the excitement to be had in the Climax Series. Never mind that now – what we have now is an opportunity to get in the Climax Series for the first time since 2007. It doesn't matter how we get there, just that we get there.
How does Lotte get there?
Wednesday night – Lotte and Orix in a makeup of a game that should never had been canceled as the rain had cleared up well before start time. On the hill Yuji Yoshimi for Lotte, Masayuki Hasegawa for Orix. To be perfectly honest, if I were a Fighters fan I would be pretty pissed at Orix management. The Buffaloes aren't making any pretense at trying to win these last few games. They've swapped 9 players on the first team roster this week for second team players, and I suspect there will be more of that before tonight's game. I watch a lot of Pa-League baseball including Orix games and quite honestly I had no idea who many of tonight's players were.
Never mind that either – Orix gave Lotte a pretty good fight tonight. The Buffaloes scored first as they plated 3rd (or maybe 4th) string catcher Yokoyama in the process of running into a DP. In the bottom of the inning Kiyota drove in Tsuyoshi from second (reached on a walk and stole second, 2-3 + 1 scored for his 205th hit and 121st run scored to further extend his team records) to tie it. Kim Tae Kyun delivered a nice timely hit to give Our Marines the lead, and Lotte scored a third run off a wild pitch in the 8th.
Yoshimi made it through 5 innings but got a no decision. Uchi came in in relief again and was awesome again (2 IP, 2 K's, 1 BB) but Kobayashi made it way-y-y-y-y too interesting with a super shaky 9th. Again, never mind that – the win is the important thing, and win Lotte did!
The final game comes down to team ace Naruse versus the Orix B/C (or maybe D) team. He faces another pitcher I don't know, Masaki Ihara. I like our chances in this one – Naruse is 5-0 versus Orix this year. He's got big game experience. WE NEED THIS WIN.
We will get this win.