It's been a while since I've posted (ahem! again.) At least I have a good excuse – I was on the road last weekend for the Sendai series and on holiday after that, so blogging fell a bit by the wayside. I've also got – no joke – 4000+ pictures to go through from the past 2 weeks. I've been just wearing out my shutter! So I'm going to get caught up on all the recent action – it's been a great month for the team record as we are as of this writing guaranteed the first, nay, the only winning month of the season. It's been a horrible month for everything else as Lotte was mathematically eliminated with the 20 September loss to Rakuten and is officially, intractably, locked into 5th place in the Pacific League. Not what we had hoped for – no, expected. Also… well, that will be explained in Parts 2 and 3 of this series on the Orix series.
SO, on Friday night Orix came to town for the final three game set with Lotte of the 2009 campaign. It's incidentally my final three home games, for sure, of 2009 – there is one more, a makeup game for the recent Rakuten rainout, but I absolutely can't come. This series was quite important to me – I'm not ready for the Lotte season to be over but the schedule says it must.
SO SO, Bobby handed the ball off to our young Naruse to get a win and help end this season on a strong note. Naruse, as you may have noticed, has been positively brilliant as of late, winning his last 3 starts and last 5 decisions coming into this game. That streak would continue as Naruse threw easily his best effort of the year – a complete game, 12-K, 2-hitter that was more dominant than even that impressive line sounds.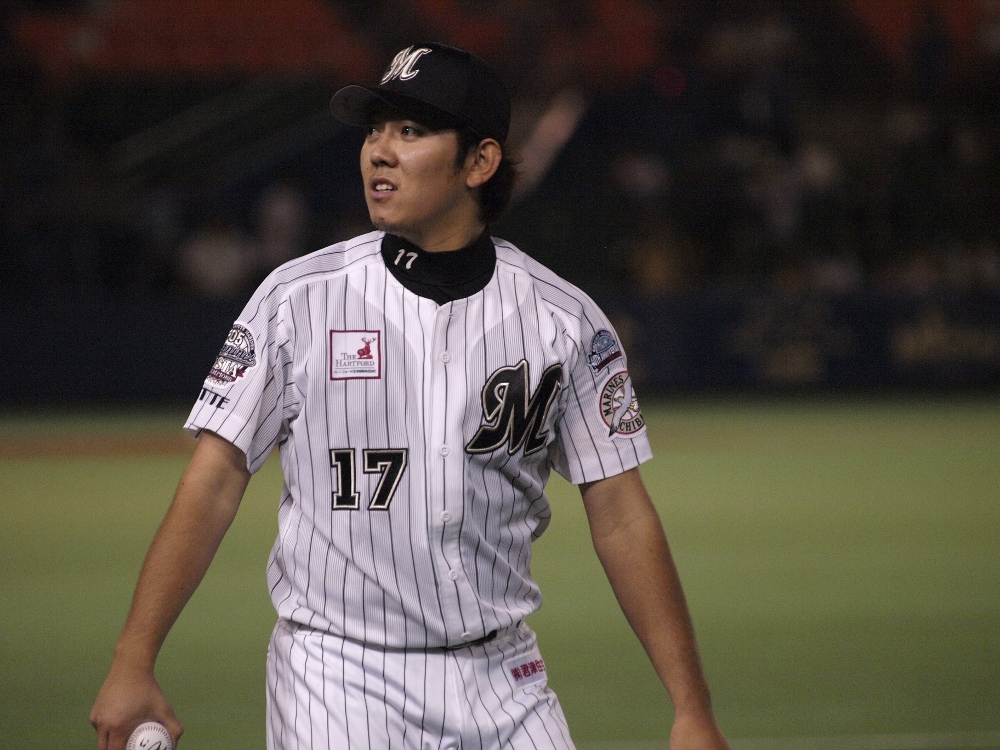 There was only a single by Rhodes in the second and a double by Ikki in the 8th to drop in for hits off Naruse. Lotte unleashed an 11-hit attack off of Orix starter Kishida, eventually running up 5 runs off of the righty. Leading the offense were Ohmatsu, who went 3-4 with a solo shot, Benny (2 for 3 with a walk), and Hayasaka (1 for 3 with an RBI sac fly).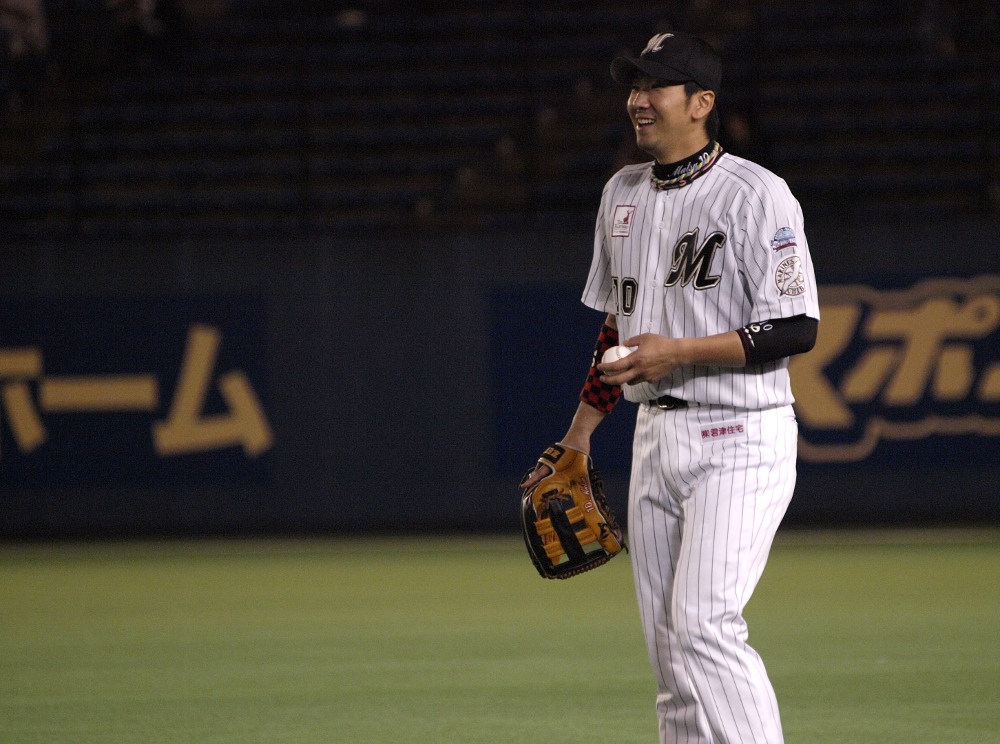 Most of the Lotte scoring came in the 4-run 6th inning. In that frame the Marines loaded the bases with a pair of singles by Ohmatsu and Hashimoto and a walk by Benny. Imae brought the first run home with a nice RBI single, Kakunaka drew a bases-loaded walk, and Hayasaka and Tsuyoshi sacrificed to bring home the other runs. All in all a very efficient evening, and with Naruse as strong as he was those 6 runs would easily hold up.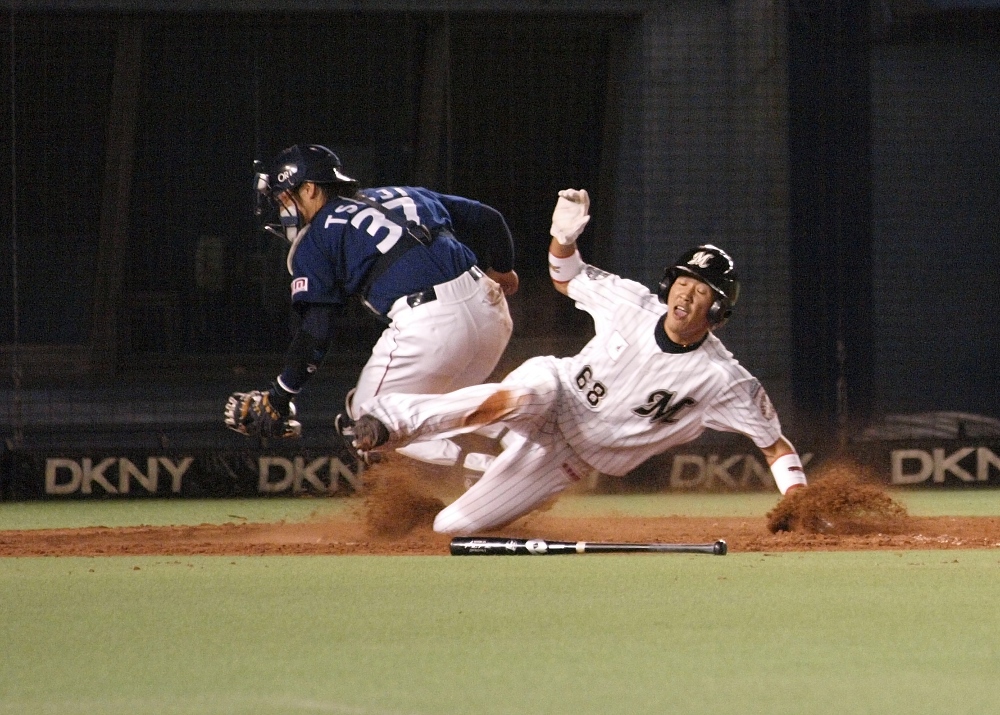 The game wasn't very well attended at all, actually – I suppose not much of a surprise for a weekday matchup between the 5th and 6th place teams late in the season, but being the last full homestand I would have thought more would show up. What did show up were many anti-front office banners, which were periodically raised around the outfield. That's actually the reason for the name of this post – a reason that will become a bit more apparent in parts 2 and 3 about Saturday and Sunday's games.