It's cold in Chiba but warm in Ishigaki! The 2012 NPB season is starting to warm up with Spring Camp in full swing.
Apologies if you see this article before I've fixed the formatting on the site! It's a bit messed up right now.
I've taken a little 3-day swing down south to check out the 2012 team and especially the new rookies! After last year's disaster (10 games out of 5th place!) we needed a bit of optimism this offseason. It came in the form of arguably the most prized player in the draft, Takahiro Fujioka, lefty pitcher from Toyo University. Fujioka LOOKS like a star, great smile, commanding presence on the field. During the time I have seen him so far in camp i've felt this well of gravity around him – the press contingent, mobs of fans watching his every move. It's safe to say that we fans expect to see him in the starting rotation on opening day, and expect him to be very good.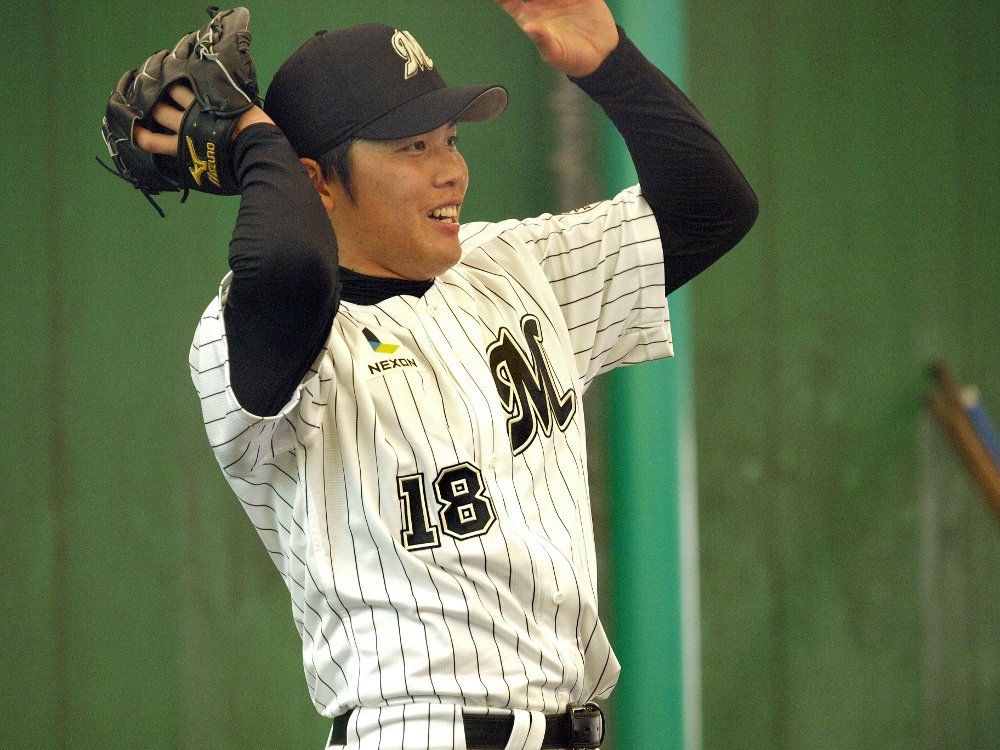 So far I've managed to meet our top two picks this year – both Fujioka and our second pick, lefty sidearmer Yuhei Nakaushiro from Kinki University. Nakaushiro has every bit a unique delivery as our beloved Shunsuke. I can honestly say I have never seen a lefty throwing that hard from that angle before. Hopefully I can get some video today.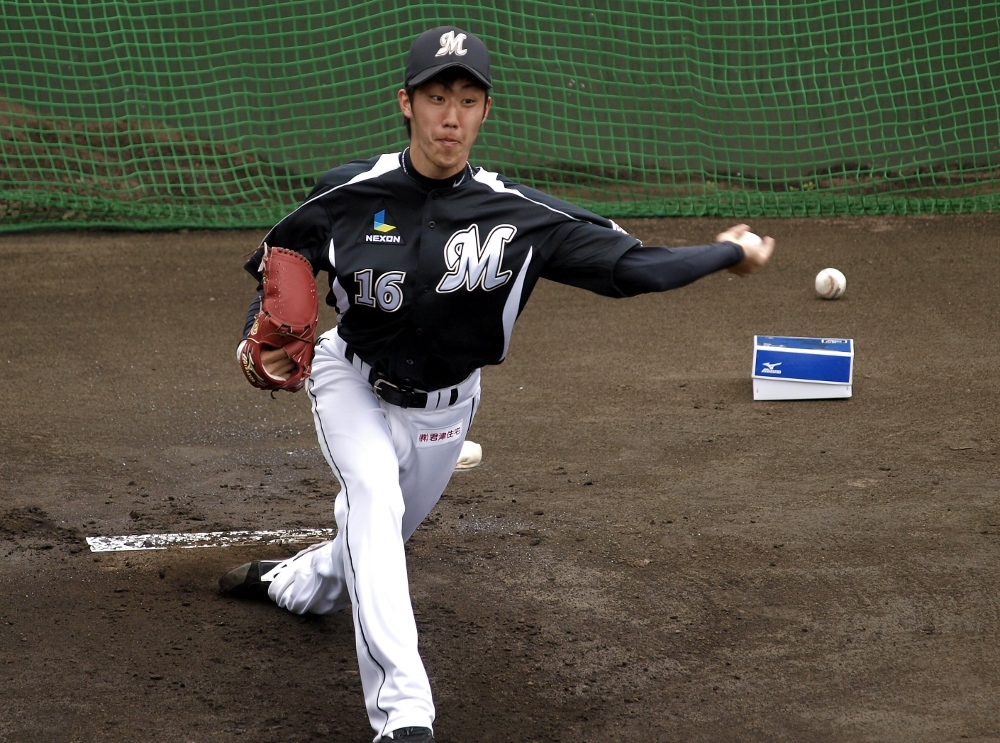 Many fans I've talked to seem to think our third pick in the draft has a great shot at being the starting shortstop when the season opens. Daichi Suzuki was Fujioka's teammate at Toyo University and is really being given a chance to shine this spring camp. In the two Red-White intersquad games I've seen so far he's been pretty impressive. He legged out a double in Saturday's game and made an amazing diving stab at a liner in yesterday's game. Nice first impression.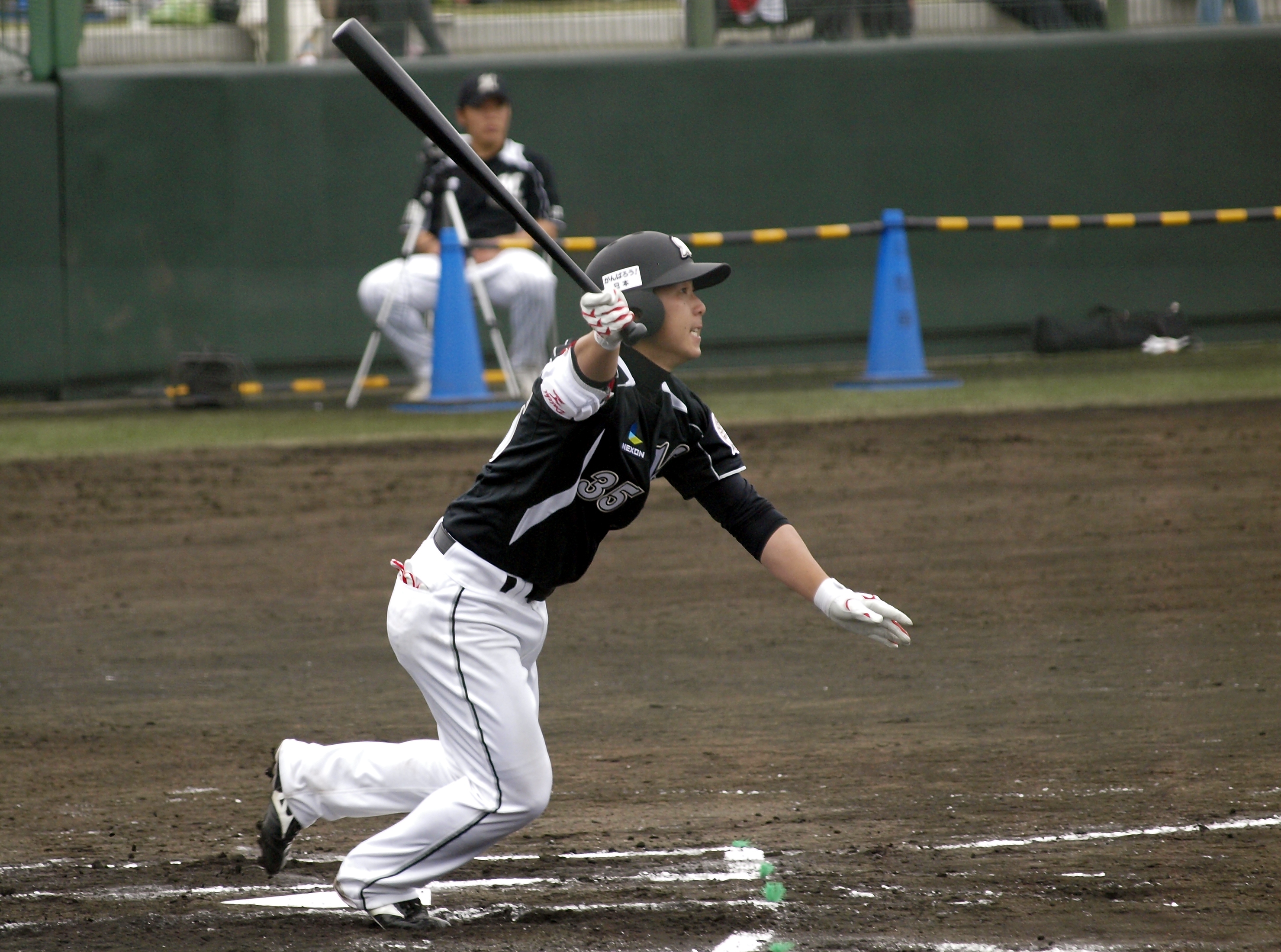 Our final pick in the 2011 draft has also seen some game time during the intersquad games – Naoya Masuda from Kansai Kokusai University. I honestly don't know much about Masuda, but the two innings I saw him pitch were quite intriguing. High velocity, super duper fast delivery; violent, even. He came from the set to delivering the pitch in near record time.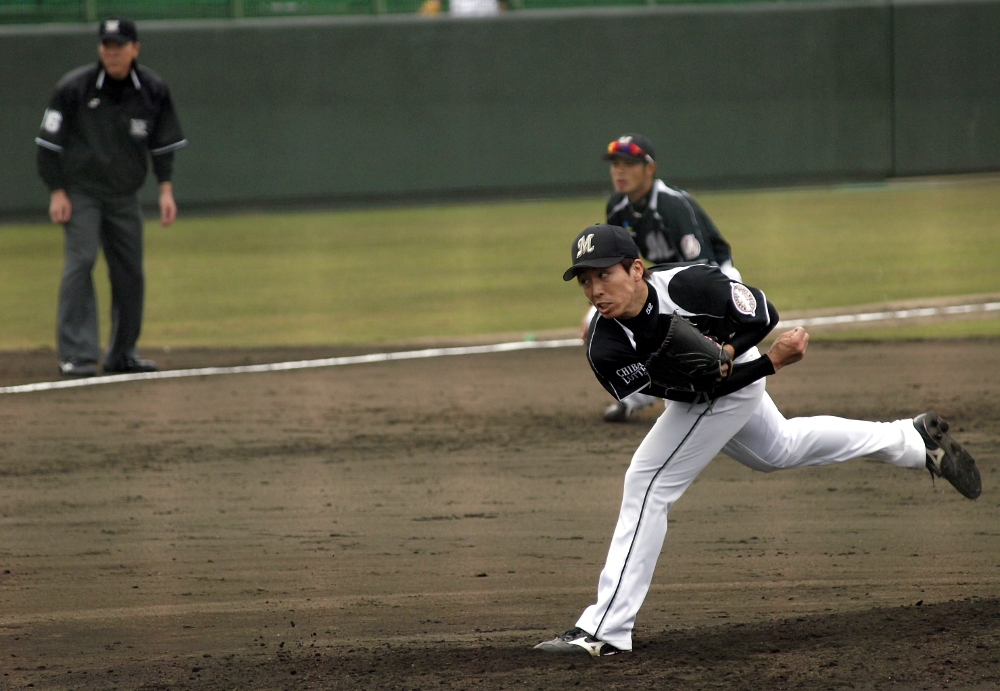 Lots more to come soon! I'm off to see more practice now.