Masterpiece Theater was on tonight. Did you catch it?
Venue: Chiba Marine Stadium.
Cast: Shunsuke Watanabe (complete game on 97 pitches, 5 Ks, 0 walks, 1 ER), Ikuhiro Kiyota (2-3 with a bases-loaded triple – the winning runs), Tadahito Iguchi (2-4 with an RBI double), Saburo (2-3 with an RBI and a run scored), Toshiaki Imae (1-3 with an RBI), Kazuya Fukuura (1-3 with an RBI and a run scored), Kim Tae Kyun (1-3 with a run scored), Tsuyoshi Nishioka (1-4 with two runs scored).
You are smart people; you can do the math. You know this showing of Masterpiece Theater was a good one. In fact, it was a great one as Our Marines fell behind 1-0 early but roared back with 7 unanswered behind superb pitching and timely offense to take Game 3 of the Nippon Series 7-1. Coming home has rarely felt so good.
Shutdown Shunsuke
Honestly, I am not sure if I ever ever seen Watanabe pitch so well. It was his biggest start in years – probably since, what, Game 2 of the 2005 Nippon Series? – and he was simply fantastic. Fluttering called strikes, weak foul balls, fly balls to center that died in the wind, weak grounders. That's about the sum total of what the Dragons lineup was able to produce off El Submarinero. Yes, there was the one run – scored off two singles and a sac fly in the third, but Shunsuke was so dominant there wasn't even another runner in scoring position until Morino's two-out double in the 9th inning. In fact, in five of the nine innings he pitched he didn't allow a single baserunner. That's damn good.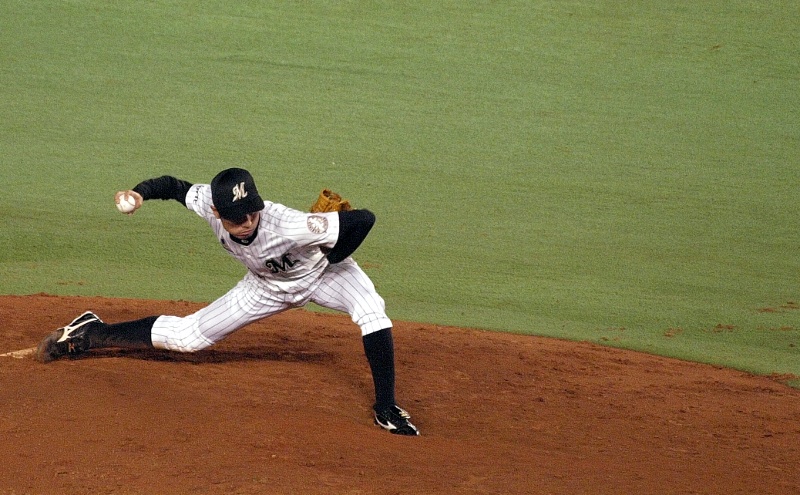 The run I just mentioned was actually the first run of the game. In the bottom of the third Our Marines got it right back with an RBI single off of the bat of Saburo, scoring Captain Tsuyoshi. In fact, Lotte batters had been beating up on Chunichi starter Yamai all game to this point. In the first inning Kiyota and Saburo both singled, and Tsuyoshi and Iguchi both drove balls deep, but Lotte could not plate anyone.
Mr 10月
The fourth inning is where it really came together for the offense. Fukuura led off with a nice double to right center and Kim Tae Kyun drew a walk right after. Nishimura-kantoku asked Satozaki to drop a sac bunt, and after getting to a 3-1 count on Yamai Buntozaki did just that. Okada grounded out up the middle for the second out, and Captain Tsuyoshi drew another walk to load the bases up.
Kiyota time.
October's unlikely rookie hero took a 2-0 fastball and SMASHED it to center! Nobody was catching it – Fukuura in, Tae Kyun in, Nishioka in, Kiyota all the way to third, and easily! With one swing, Lotte is now up 4-1! WOW!
Iguchi is up next. Yamai is still in, still shaken. Iguchi takes Yamai's first pitch offering, a fastball, and blasted it to right! It falls in play for a double, Kiyota comes home, it's 5-1 Lotte!

Adding On
In the Lotte Lucky 7 Our Marines tacked on another pair. Smoking hot Iguchi led off with another double, Saburo walked, and Chunichi reliever Shimizu uncorked a wild pitch to move both men over to scoring position. Back-to-back, Imae and Fukuura launched sac flies to empty the bases and stretch the lead to a comfortable 7-1! With Watanabe pitching his hoo-hoo off, there was no chance of the Dragons climbing back in this game.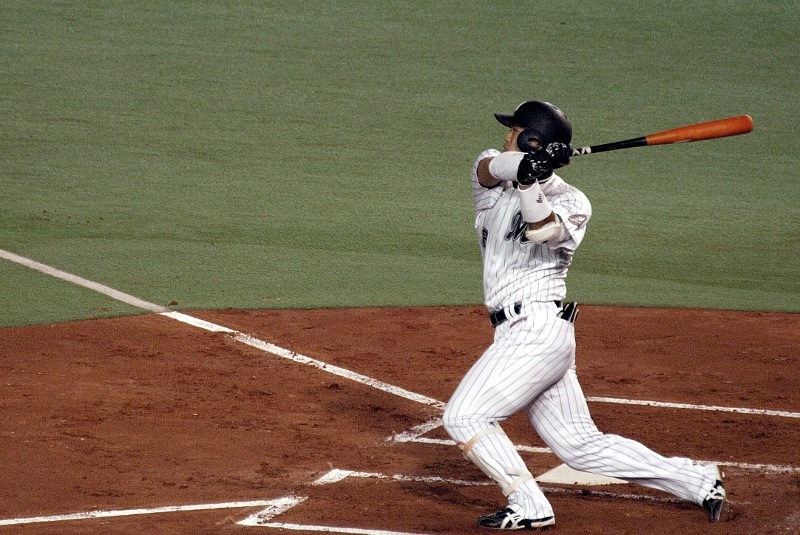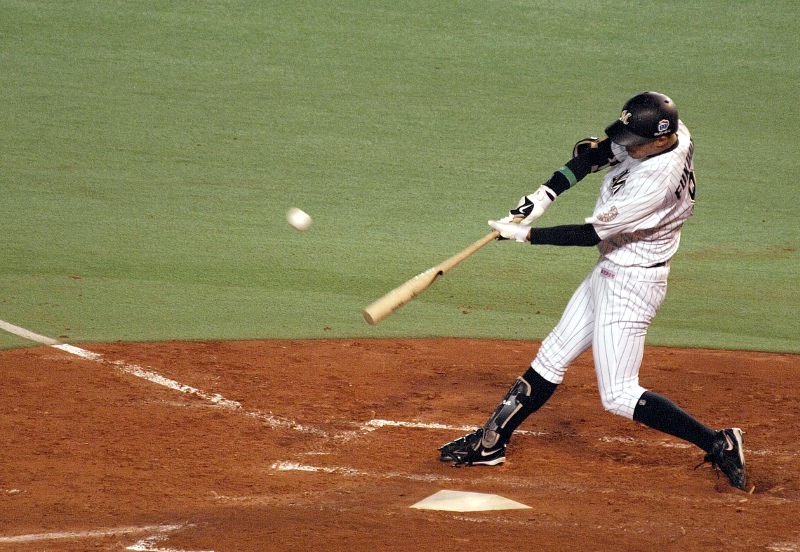 So with the series standing at a 2-1 Lotte advantage, Lotte can win it all with a pair of strong games at home. Up first is this evening's game – announced starters are Yamamoto (45 years old!) and The Baby-Faced Killer himself, Karakawa (21 years old). There's got to be some angle to this pitching matchup, something – I don't know – unique, but I can't put my finger on it.