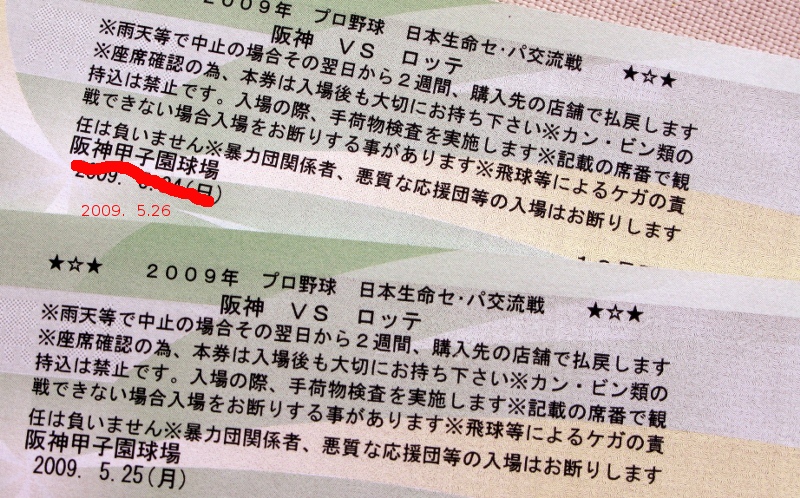 You must indulge me a bit; I'm a bit miffed I missed this game due to Sunday's weather. I'm going to recycle some unused pictures from Sunday's game – the real date – for tonight's game. I'm just pretending I was there.
It would have been a good game to be in the stands for as well – another tight game with some late-inning drama. This time the Marines pulled through with a 3-2 9th inning victory.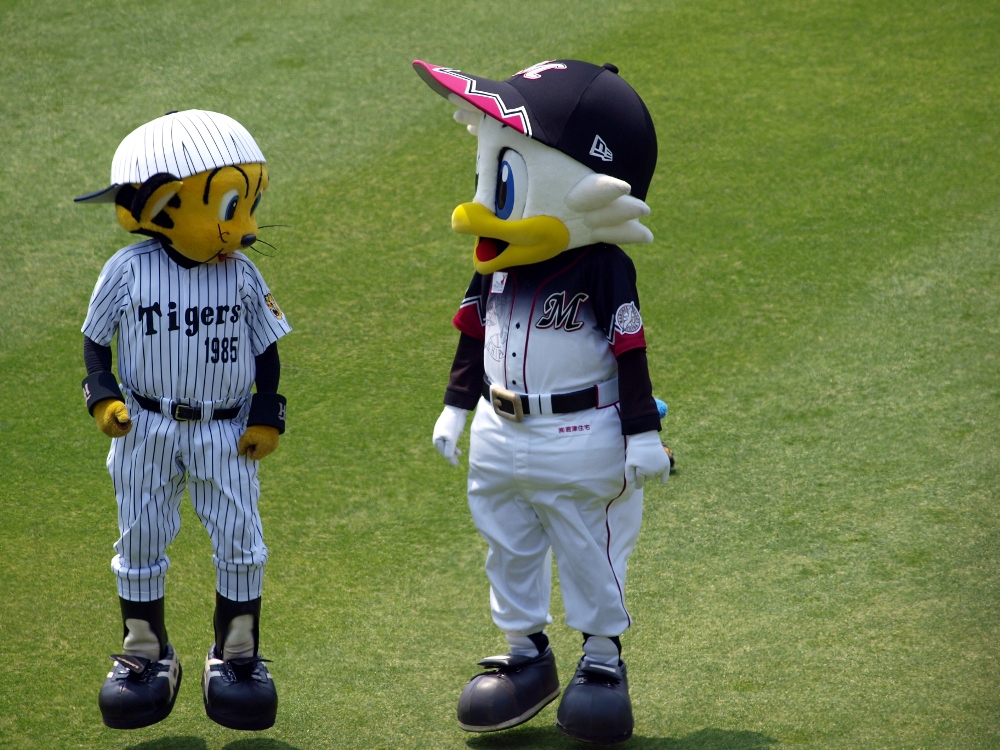 Hanshin starter Abe was all over the place giving up 3 walks and 5 hits in 4 innings of work. Benny got the Marines on the board first with a single up the left side with runners on the corners to make it 1-0. Lotte got 3 more runners on base in the third but couldn't bring anyone home, so the score stayed 1-0.
Hanshin struck back against Lotte starter Ono with a 2-run single in the bottom of the third to make it 2-1.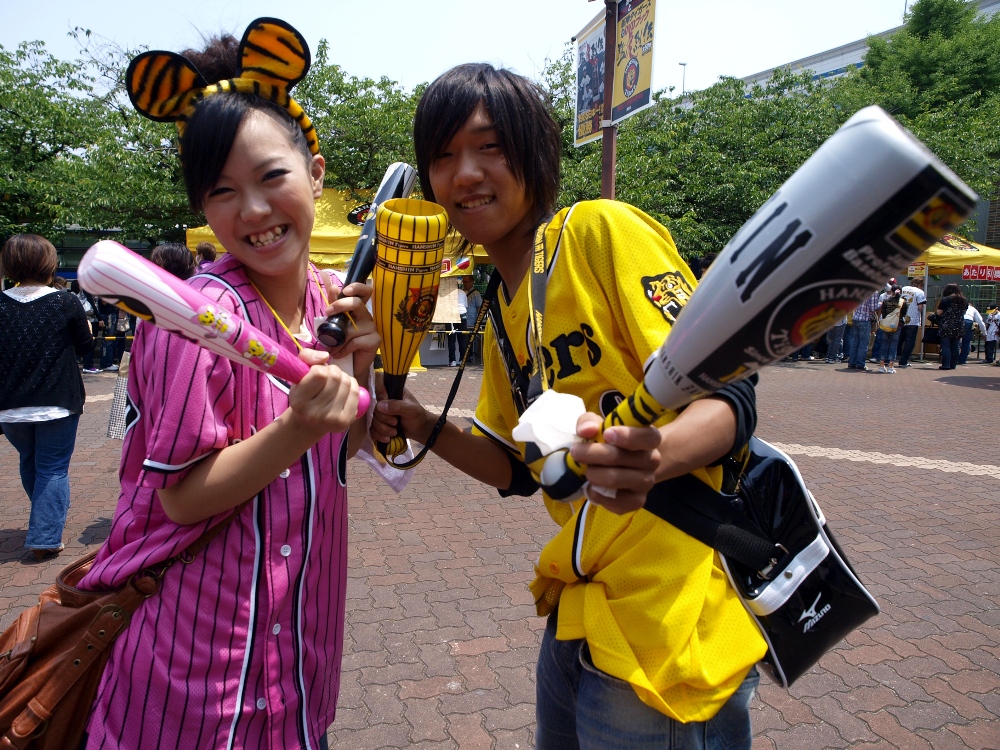 There the score stayed for the next 4 innings through a variety of pitching changes and stranded runners. Using some of the leeway afforded by the current 7-man Lotte starting rotation, Bobby brought in lefty Naruse for 2 innings of middle relief. It worked well, as Hanshin was unable to get anything going off Naruse.
Imae tied the game in the 8th with a 2-run single up the middle off of Hanshin reliever Williams. Ace set-up man Sikorski came in to shut down Hanshin bats and did his job well, allowing only one baserunner in an inning of work.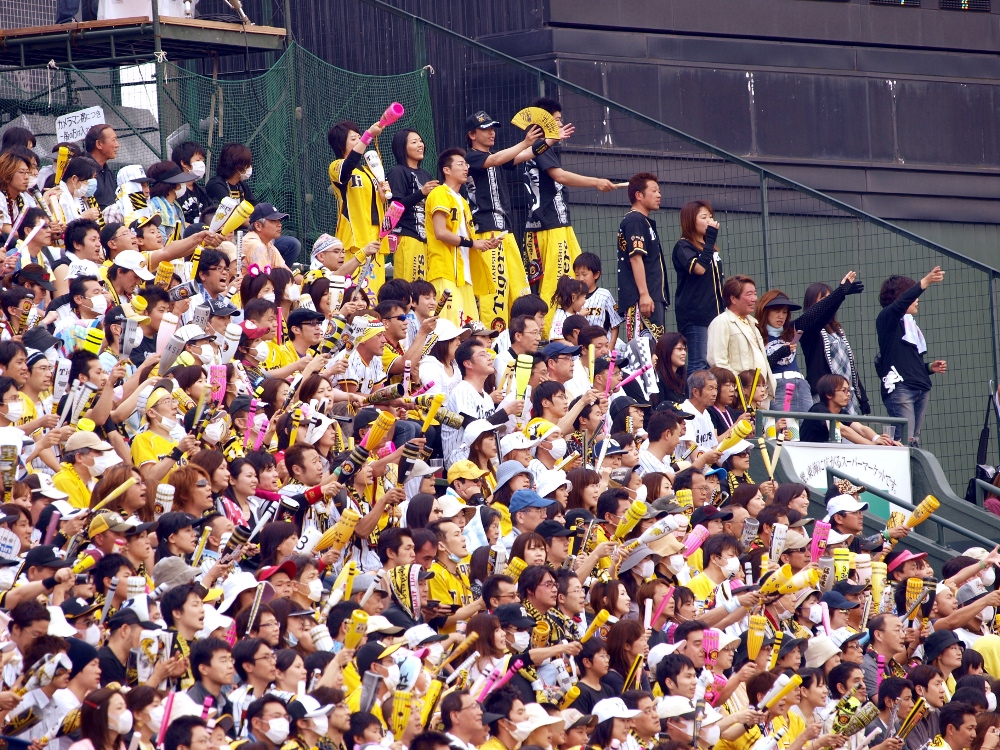 Lotte came to the top of the 9th looking for a breakthrough against Hanshin reliever Fujikawa, the same Fujikawa they were unable to score on in Sunday night's heartbreaker. Tonight, Lotte broke through – Tsuyoshi led off the with a smash double off the left field fence that barely missed being a home run. after a Fukuura strikeout, Saburo came to the plate with the chance to deliver a timely knock to put Lotte ahead. He popped up to the catcher Kano, who graciously allowed it to hit harmlessly off the edge of the glove. Saburo did not take the generosity for granted and belted a game-winning RBI triple to deep right, bringing the swift Nishioka around to score.
That allowed Bobby to bring in Ogino to finish off the bottom of the 9th, which is pretty much the equivalent of the closing credits in a movie. A single by Sekimoto went for nothing as Ogino got the job done as usual, and Lotte split the series 1-1.