Due to life infringing upon my baseball-watching time I've been unable to blog anything from the first two games of this series. Actually, there was nothing to blog from Game 1, as it was rained out due to monsoon-like conditions at the lovely K-Stadium Miyagi.
As an aside, I am quite looking forward to visiting the Kleenex Box for a weekend series later in the year – probably during the weekend series in August. John and I made two road trips to Sendai last year and had a great time both times.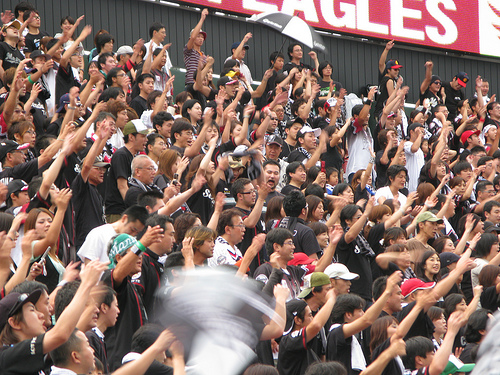 It's a quaint little stadium, and it's probably one of the best I have been to for getting you very close to the action. You really feel a part of the game when sitting in the stands there. The bizarro field turf and the odd fake dirt infield and warning track just add to the charm, in my opinion.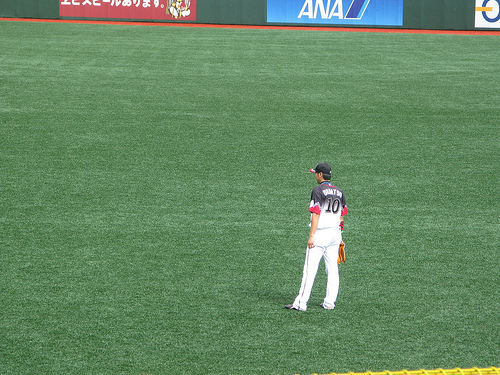 Game 2 of the series featured a matchup between deceptive submariner Watanabe Shunsuke and budding Rakuten ace Tanaka Masahiro, for whom I've voiced my man-love in previous postings. The game ended up a tense pitcher's duel with Watanabe throwing a 6-hit, 2-run complete game. Unfortunately Watanabe took the hard-luck loss as Tanaka was simply brilliant, throwing a complete game 3-hit shutout to run his season record to 3-0 with a 0.33 ERA. That's 1 earned run in 3 starts, all complete games, with 26 K's to only 7 BB's and 11 hits. Pure dominance on the season so far for Tanaka!
So the road winless streak was extended for another day for Lotte with the 2-0 loss, as the Marines had lost all 6 road contests so far in 2009.
Game 3 featured Ono taking the hill for Lotte versus the Eagles's Hasebe. Thursday's matchup featured the second straight excellent pitching performance by a Lotte starter, with Ono giving up 2 runs in 8 innings of 6-hit ball for a 5-2 Lotte victory. Go crazy, folks, it's the first road win of 2009!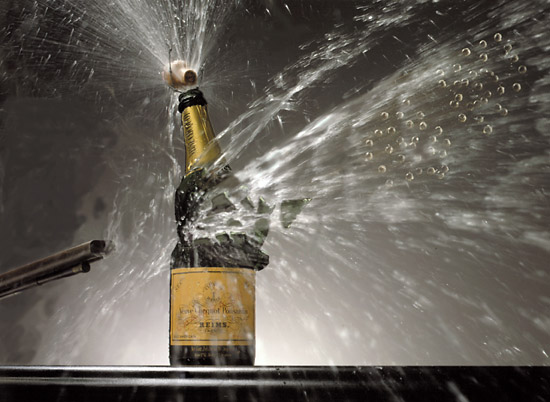 The bats really came alive in this one for the Marines, though alot of runners were left stranded. Lotte roughed up Rakuten pitching for 16 hits, bringing 5 runners home. All the damage was done by 5 Lotte batters, with Saburo, Satozaki, Iguchi (of course) and Imae all going 3-5, and Takehara going 4-5 with an RBI. Ono gave up 2 runs in the 2nd inning but scattered only 3 more hits and no walks the rest of the way to set up Ogino for the 9th. Ogino was as strong as he's been all year yielding one baserunner (on a walk) and no hits to earn his first save of the year. Ogino has yet to yield a run this year in 7 innings pitched, definitely making him the brightest story on the pitching staff so far.
Although the series ended 1-1 it was great to see the pitching to put up some for both games, and of course to notch the first road win of 09. Up next is a 3 game weekend series in Saitama versus the always strong Lions. As always I'll be blogging all the games of this series, and John and I will make our first road trip on Saturday to cheer on the Marines from the Seibu Dome gaiya!